Scotland, May 2013
Meall nan Ceapraichean and Eididh nan Clach Geala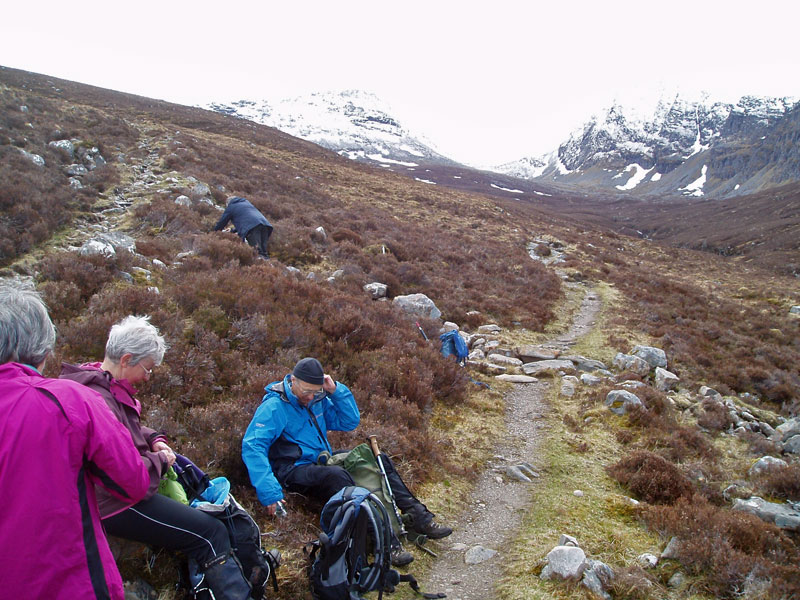 Pause for a snack in Gleann na Sguaib while heading up towards the col in the distance (between Meall nan Ceapraichean and Beinn Dearg).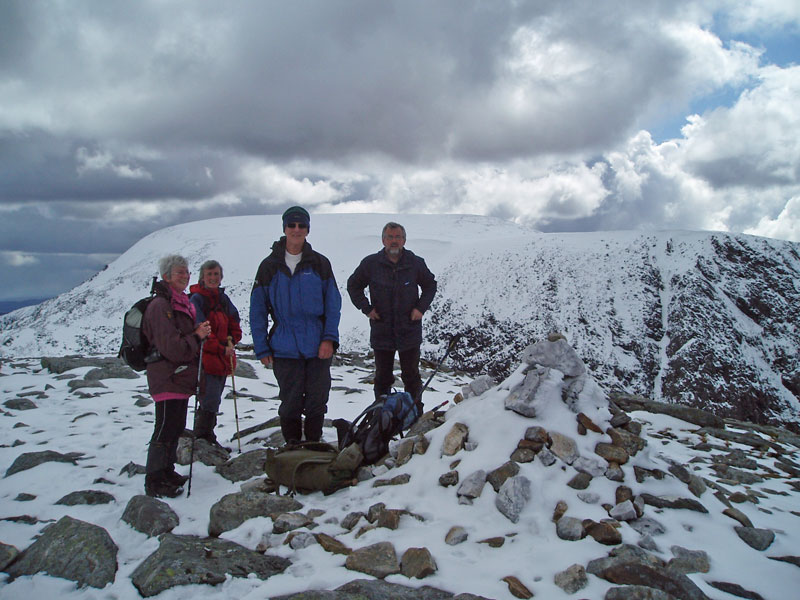 Barbara, Kate, me, Eric on Meall nan Ceapraichean, with Eididh nan Clach Geala behind (Allan took the photo).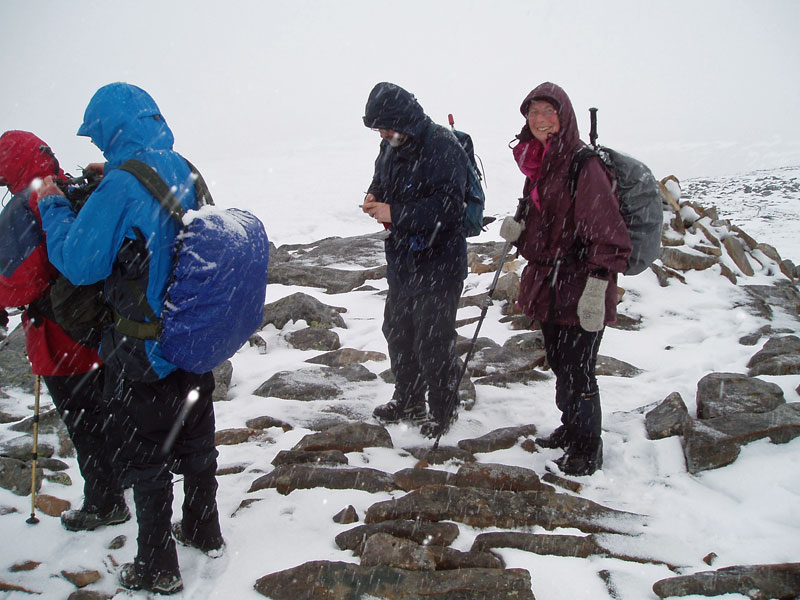 Hailstorm on Eididh nan Clach Geala (can't imagine why Barbara finds it amusing)!
Around Loch Ewe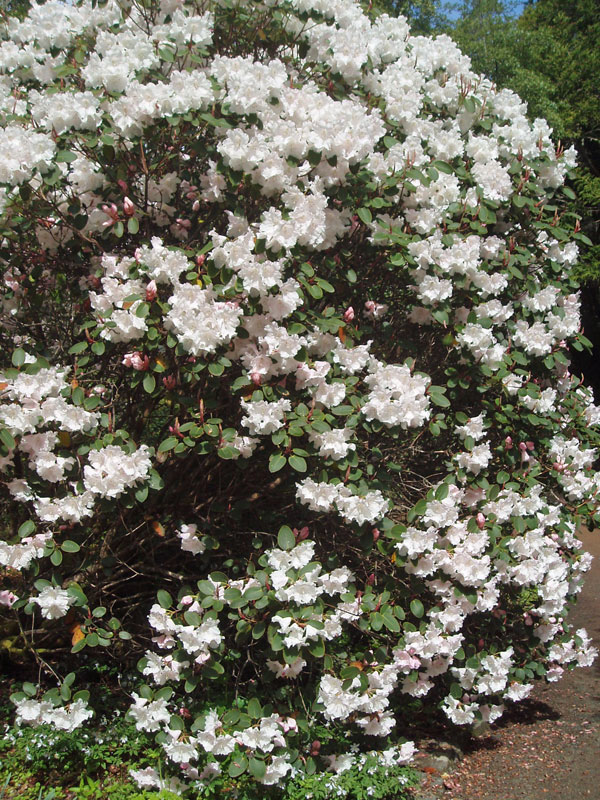 Azalea at Inverewe Gardens.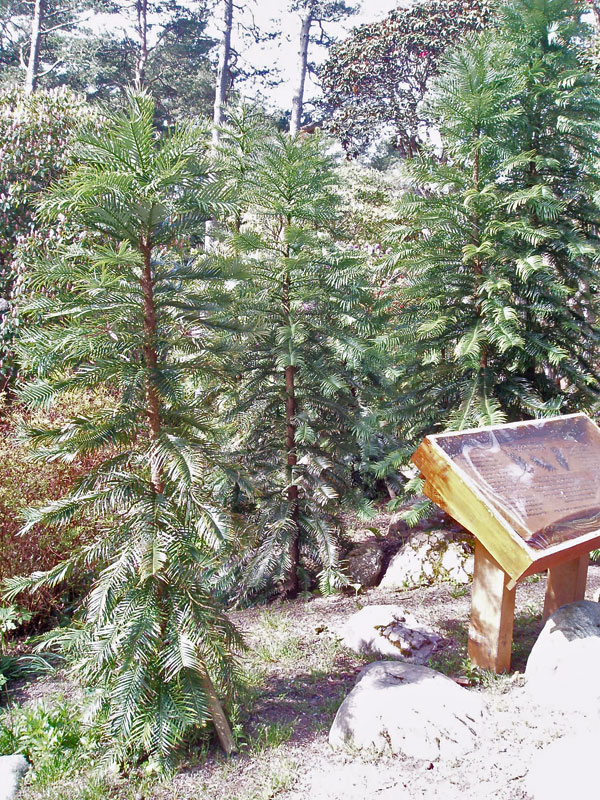 Wollemi pines at Inverewe Gardens.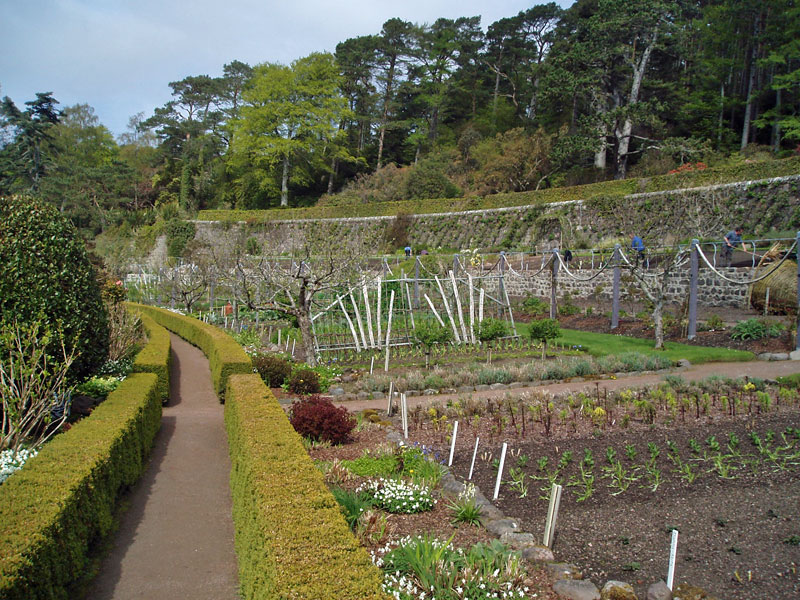 The Walled Garden.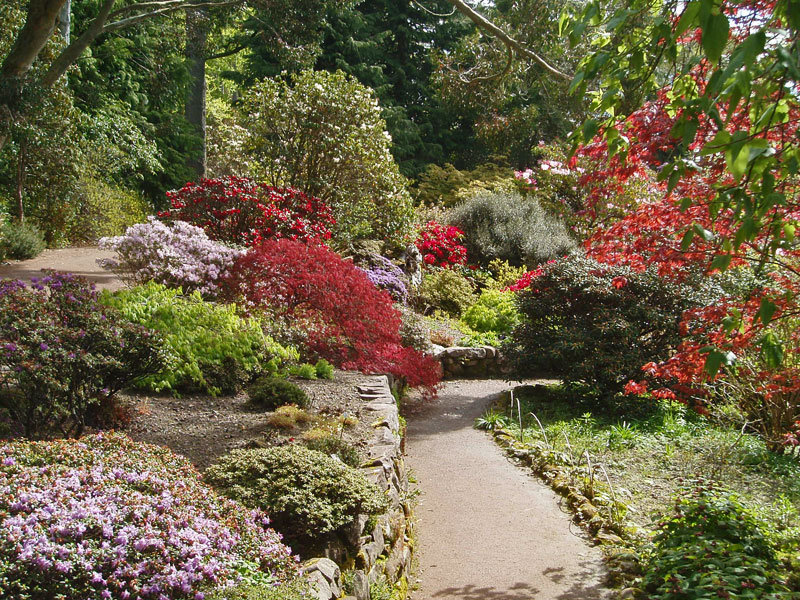 Another corner of the Gardens.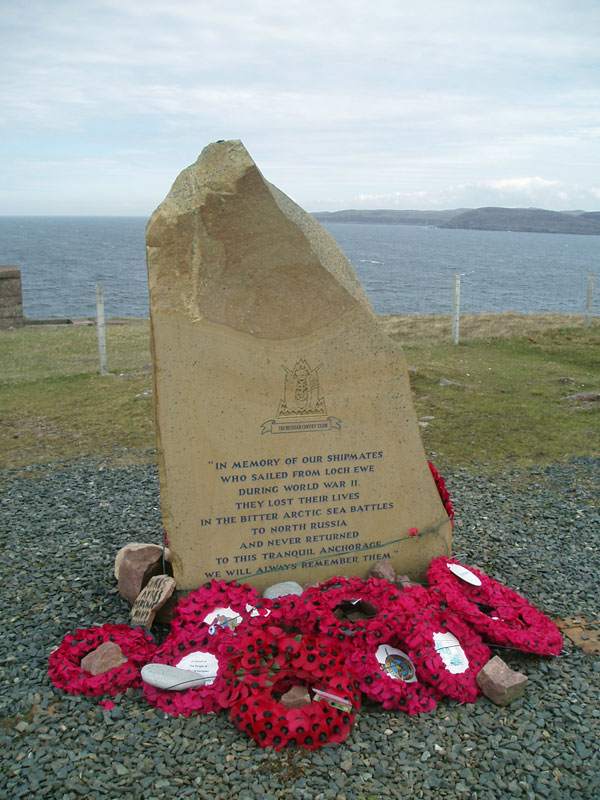 The Arctic Convoy Memorial by the mouth of Loch Ewe.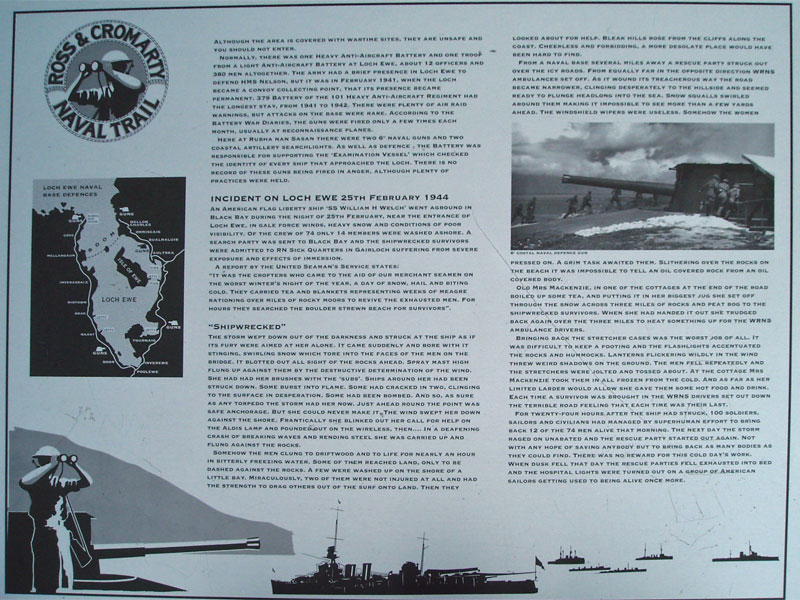 Another memorial nearby, commemorating the loss of an American Liberty ship in Loch Ewe, in a violent storm in 1944 (click on the picture to see a larger version in a new window).
Another beautiful, empty beach. This is at Mellangaun on Loch Ewe.
Scoraig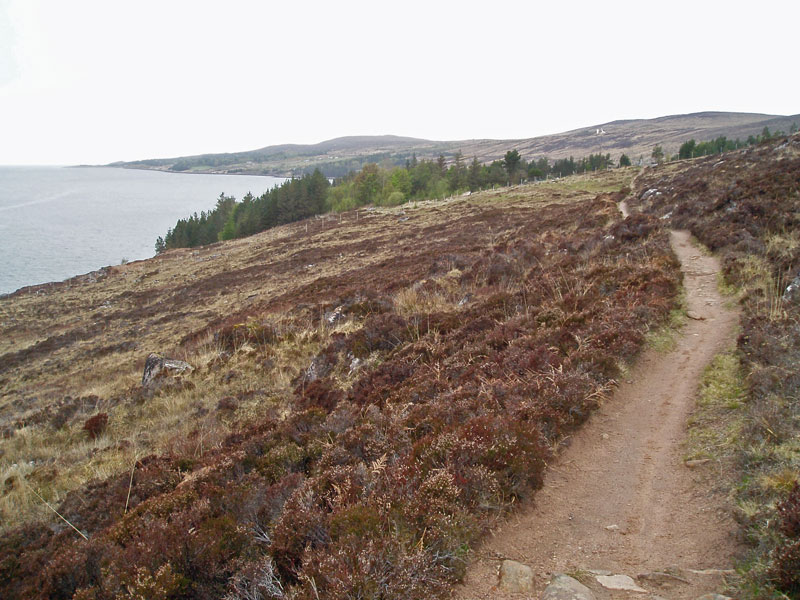 On the path from Badrallach to Scoraig.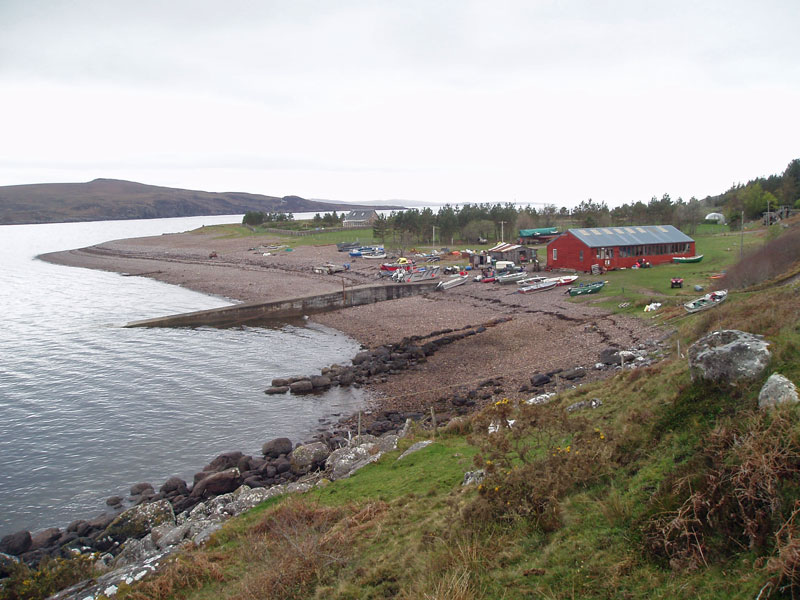 Scoraig, five miles from the nearest road, accessible only along the path from Badrallach or by "sea taxi" across Little Loch Broom.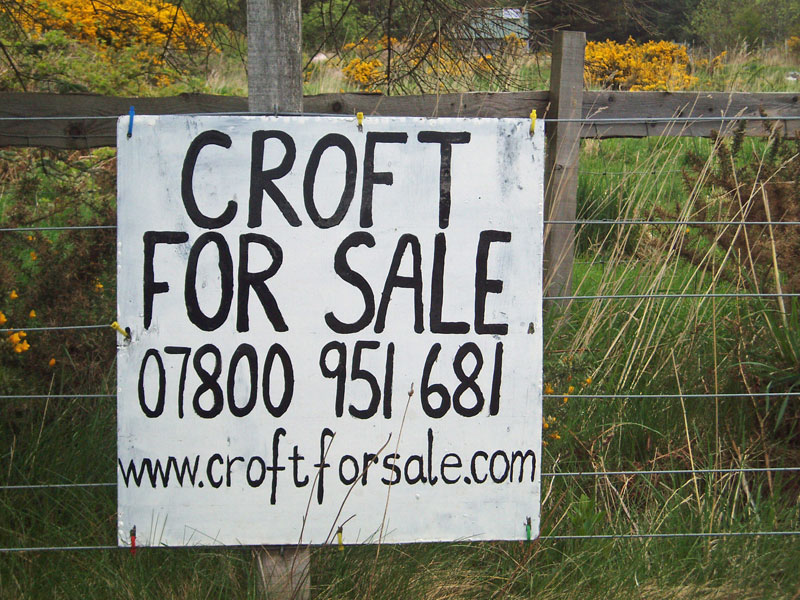 The old meets the new at Scoraig: to sell your croft in the 21st century, set up a web site!
Gorse-covered hillside at Scoraig.
… and finally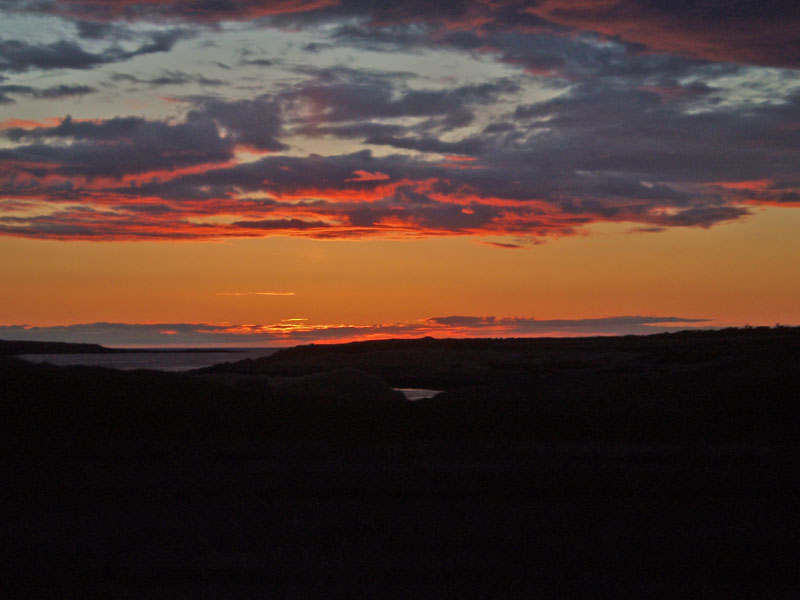 Sunset over Gruinard Bay.