Scotland, June 2014
The far north west, Durness
Rocks of northern Scotland – an interesting display in a little park at Bonar Bridge.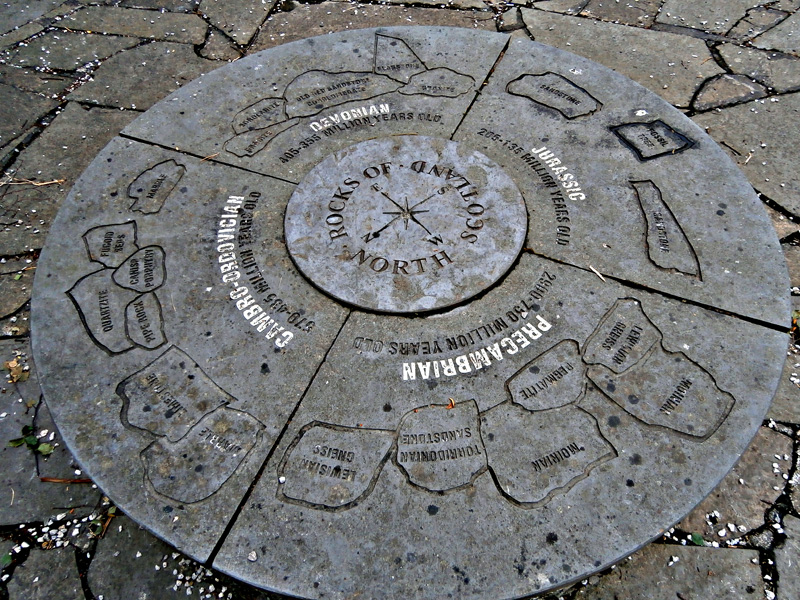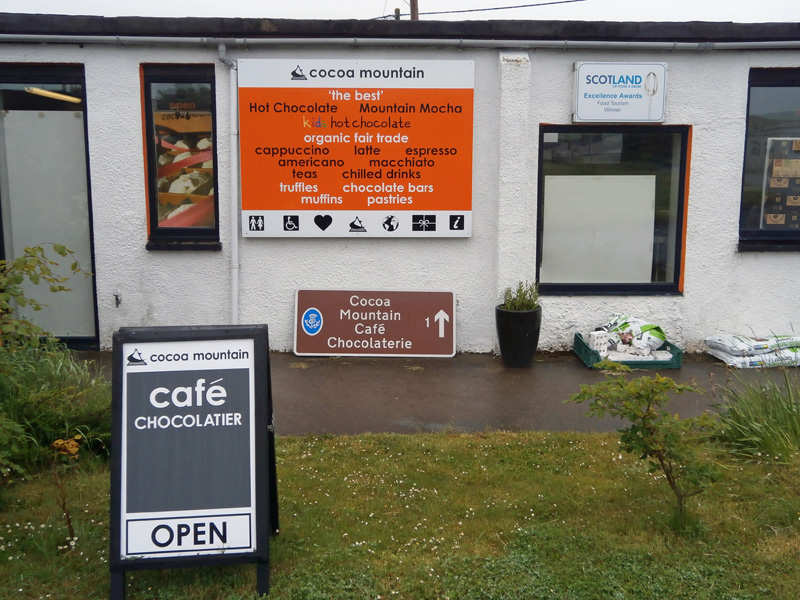 A welcome find on a wet afternoon in Durness.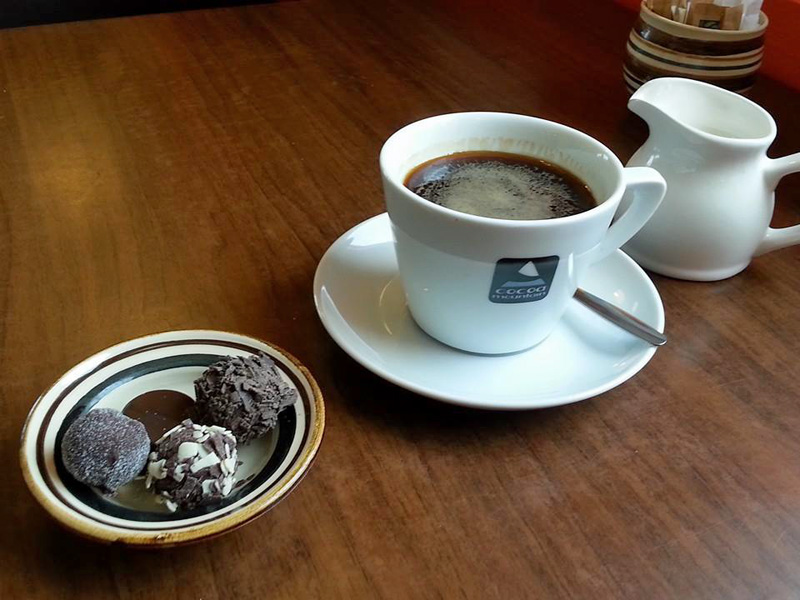 Chocolate truffles and coffee at Cocoa Mountain.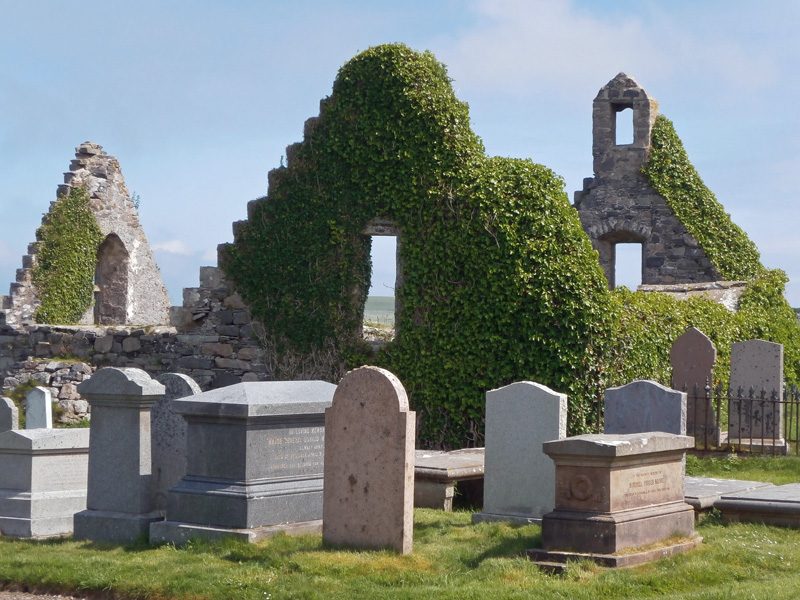 The churchyard at Balnakeil.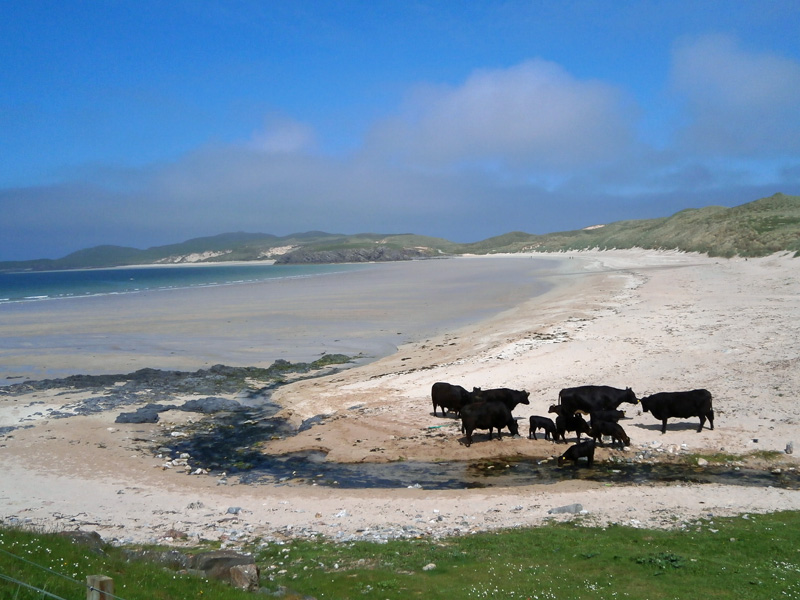 Cattle on the beach at Balnakeil Bay.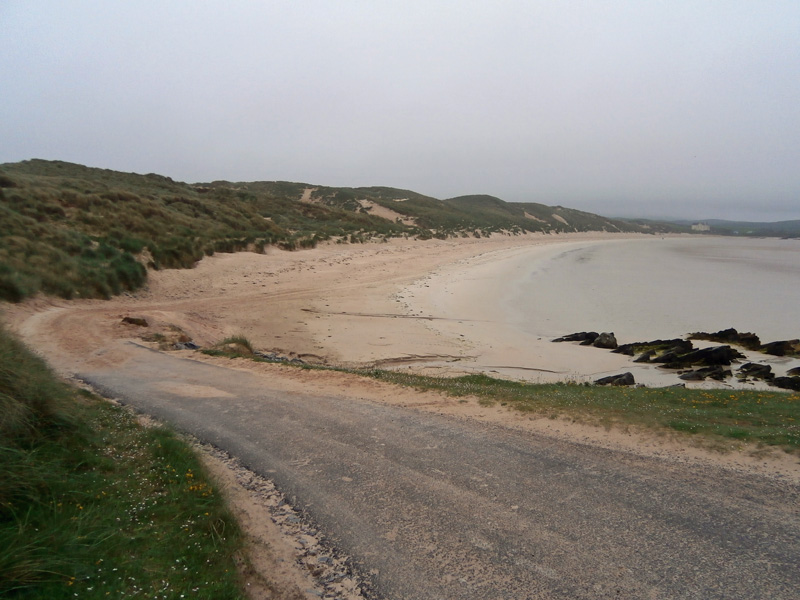 At the far end of Balnakail Bay, the road to Faraid Head.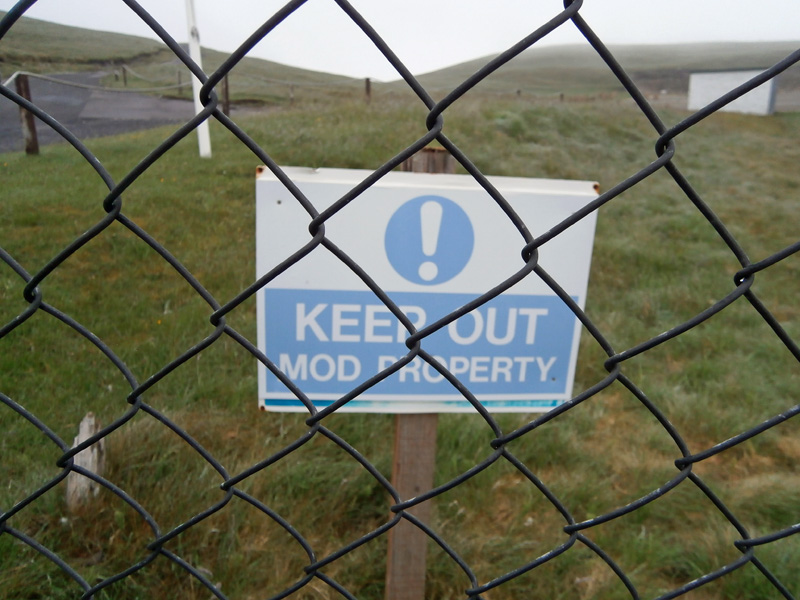 A less than friendly welcome at Faraid Head, ...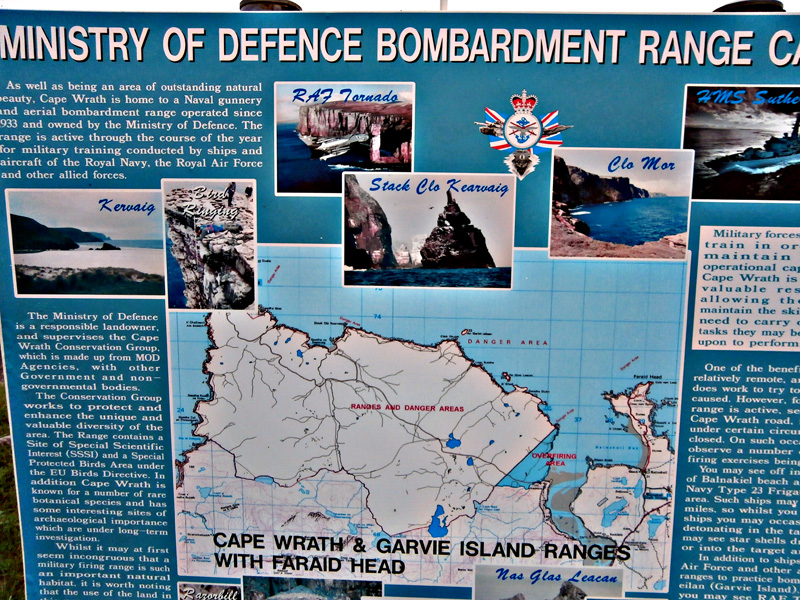 ... just a poster with views of inaccessible places controlled by the MoD.
Cape Wrath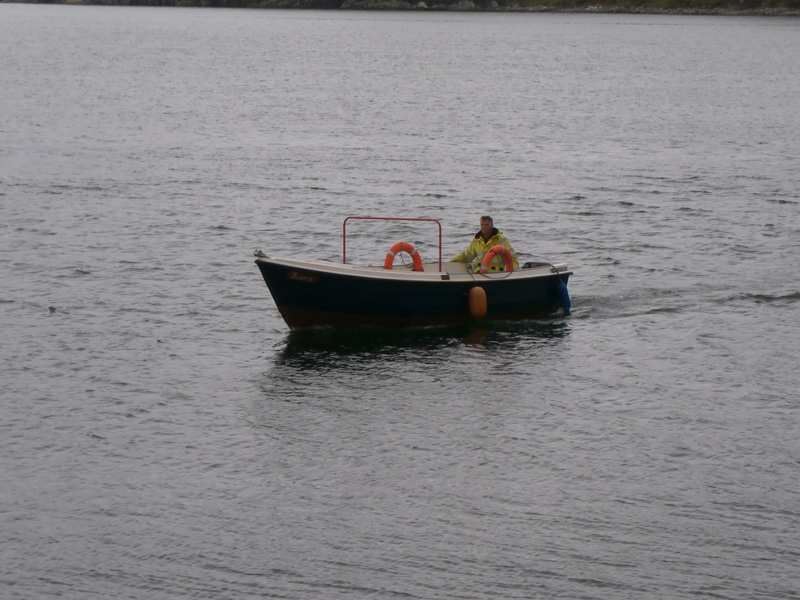 The little ferry boat taking visitors across the Kyle of Durness.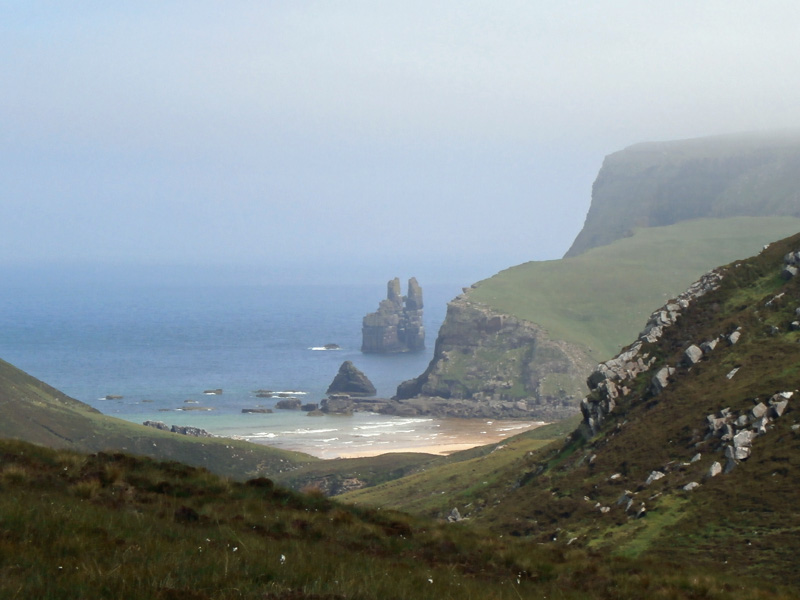 The inlet at Kearvaig.
On the road to Cape Wrath, showing Robert Stevenson's bridge over the Kearvaig River (the MoD building presumably has the distinctive black and white colour scheme as a protection against accidental artillary bombardment).
Robert Stevenson's lighthouse at Cape Wrath.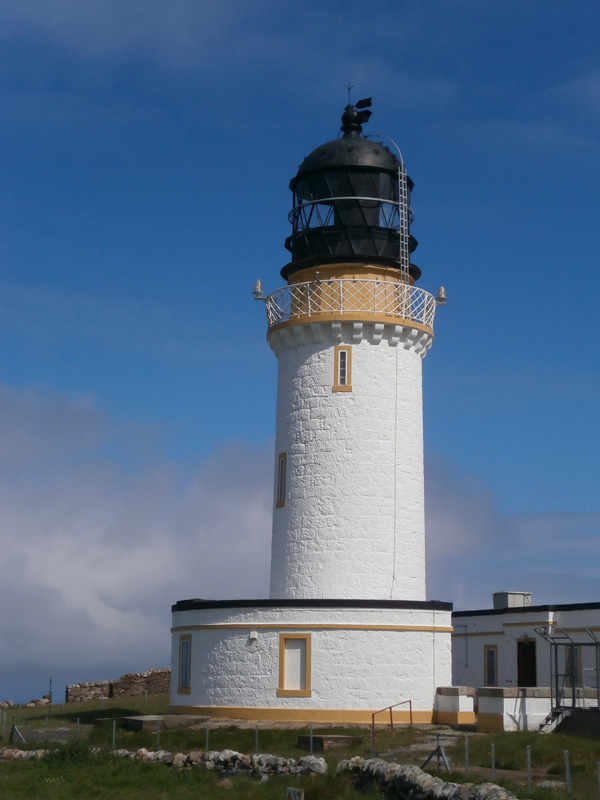 Close-up of the lighthouse.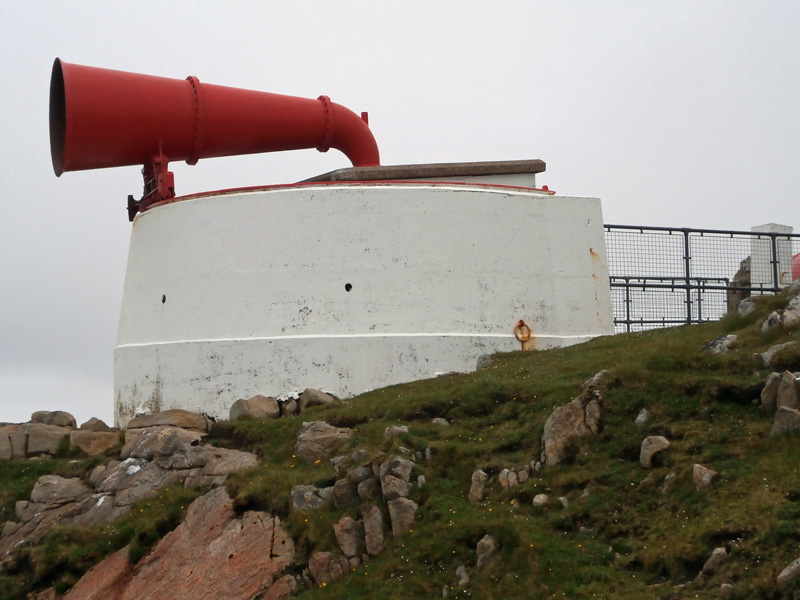 The foghorn at Cape Wrath.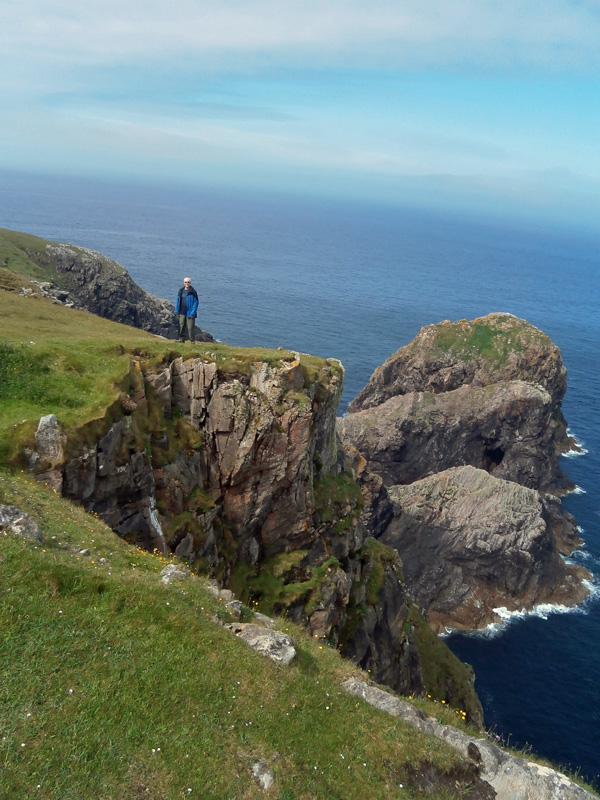 Me, seen from the foghorn.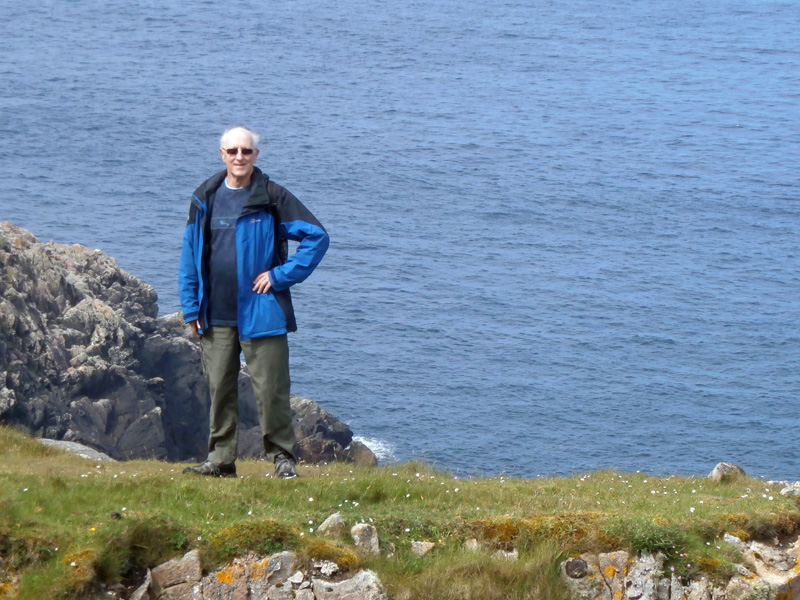 Similar view, enlarged.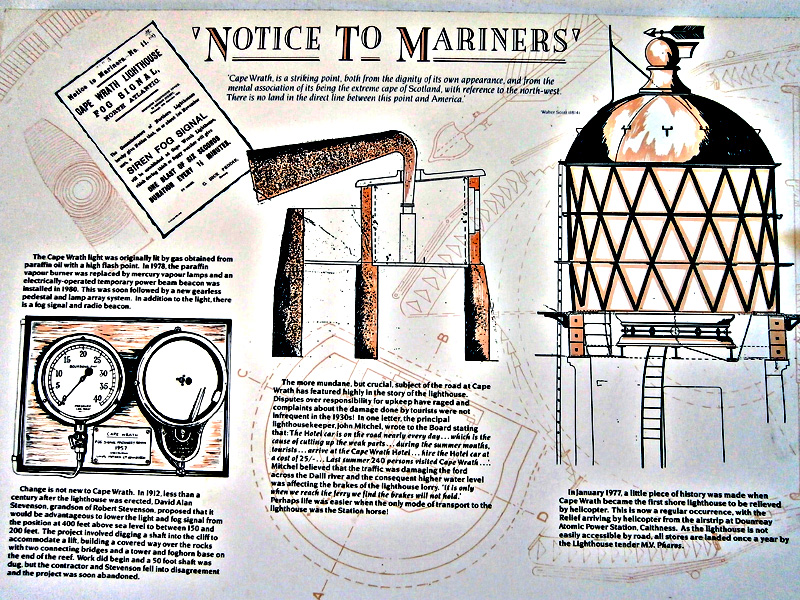 Exhibit in the little Visitor Centre.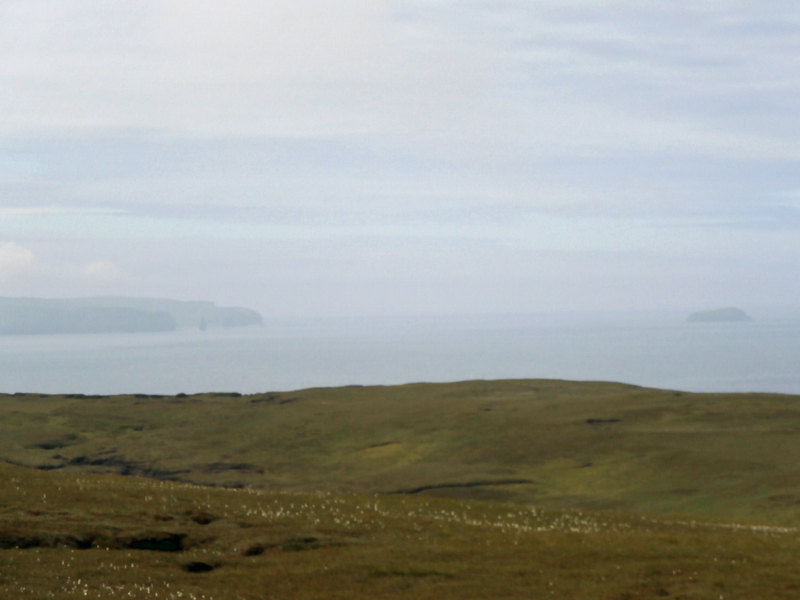 A very hazy view down the coast to to Sandwood Bay and the island of Am Balg.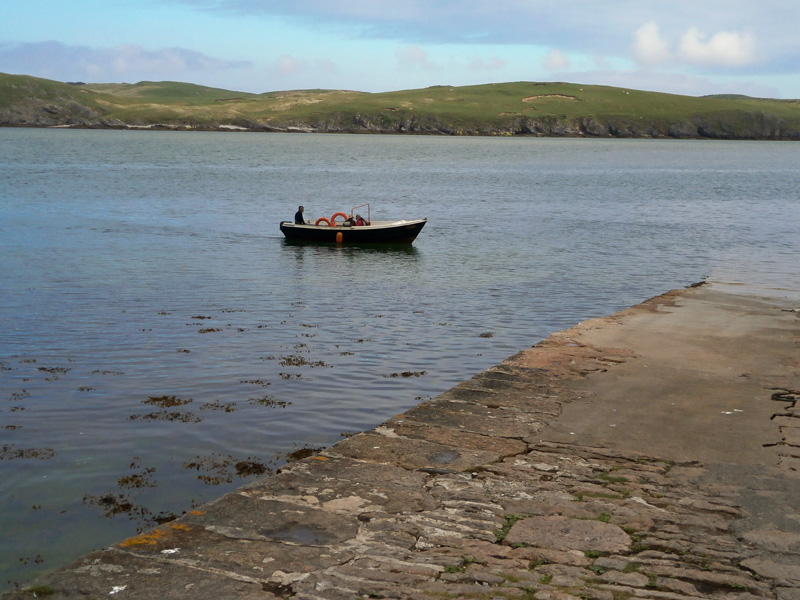 Waiting for the ferry for the return to Durness.
Smoo Cave
Smoo Cave.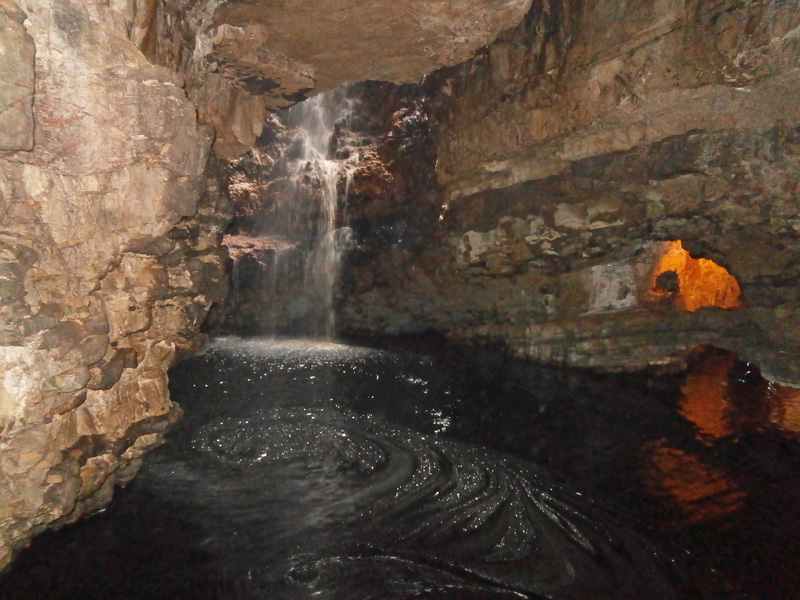 Inside the cave.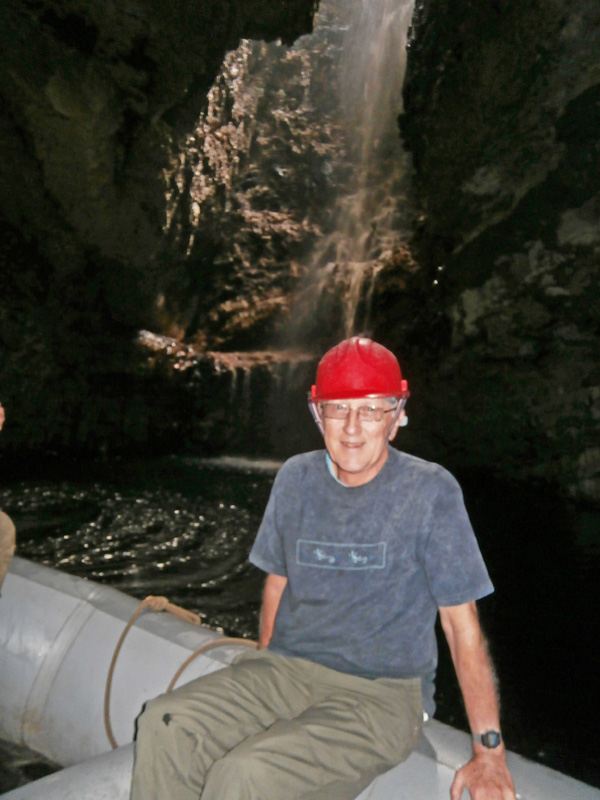 Rubber dinghy trip into the cave.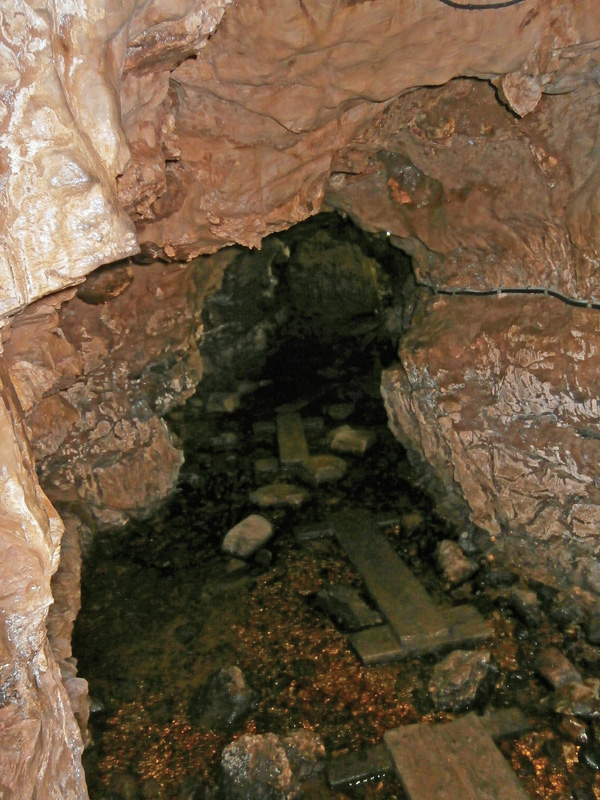 Deeper into the cave.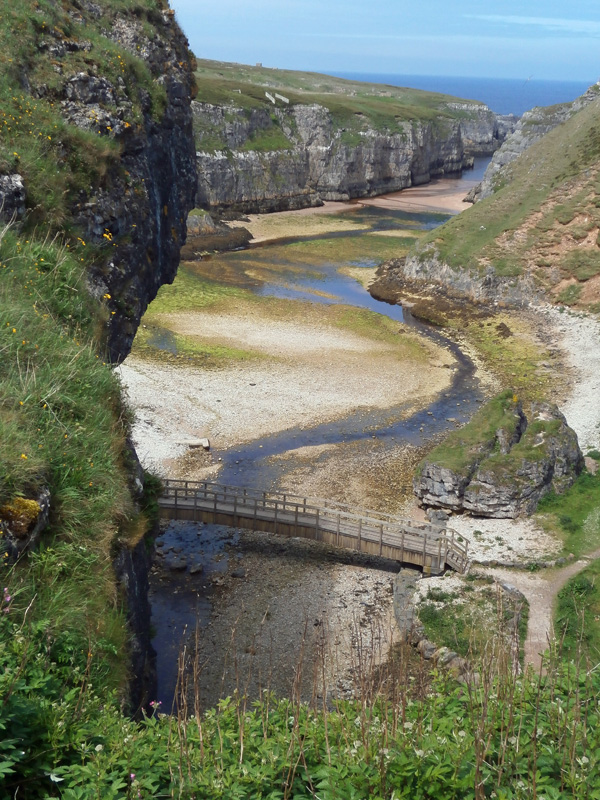 Above the cave, looking out to sea.