Scotland, June 2014
Durness to Ullapool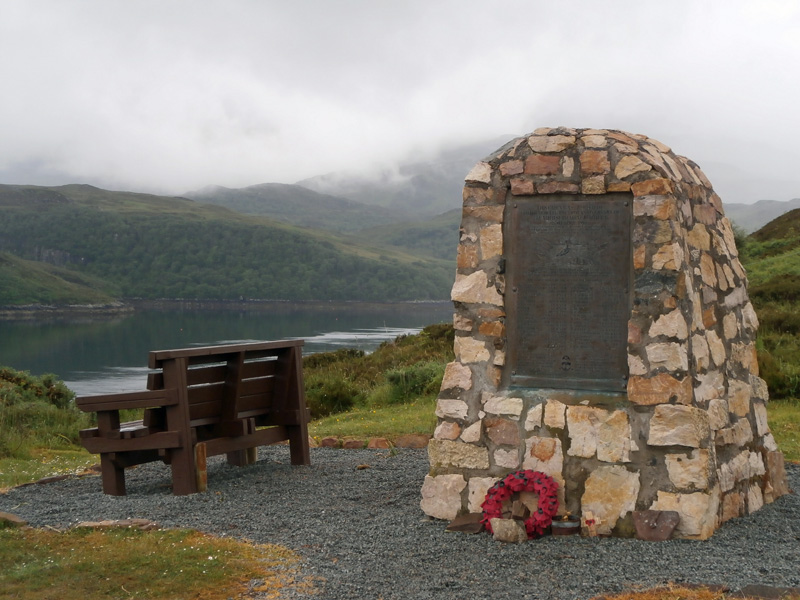 At Kylesku, a cairn in honour of the WWII commandos of the XIIth submarine flotilla.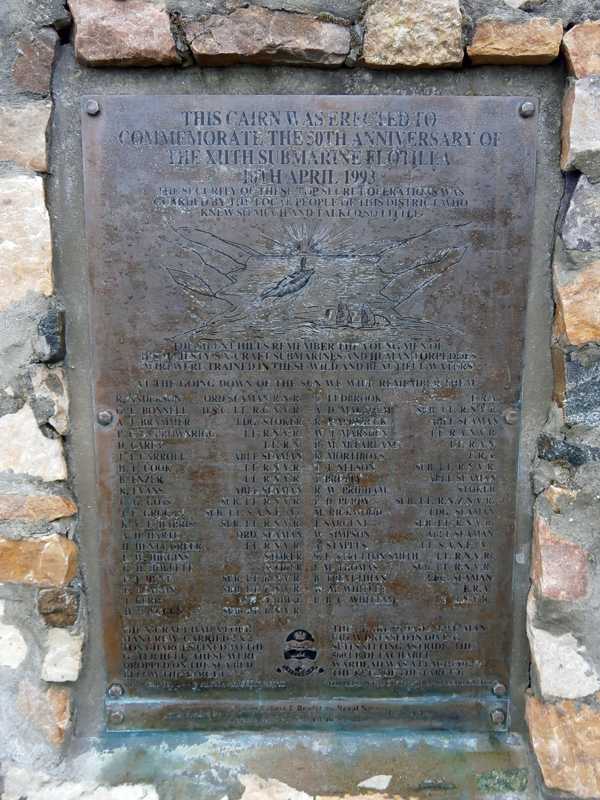 The wording on the cairn commemorates the men of the mini-submarines and human torpedoes who trained in the wild waters of Assynt, and also the secrecy kept by the local people, "who knew so much and talked so little".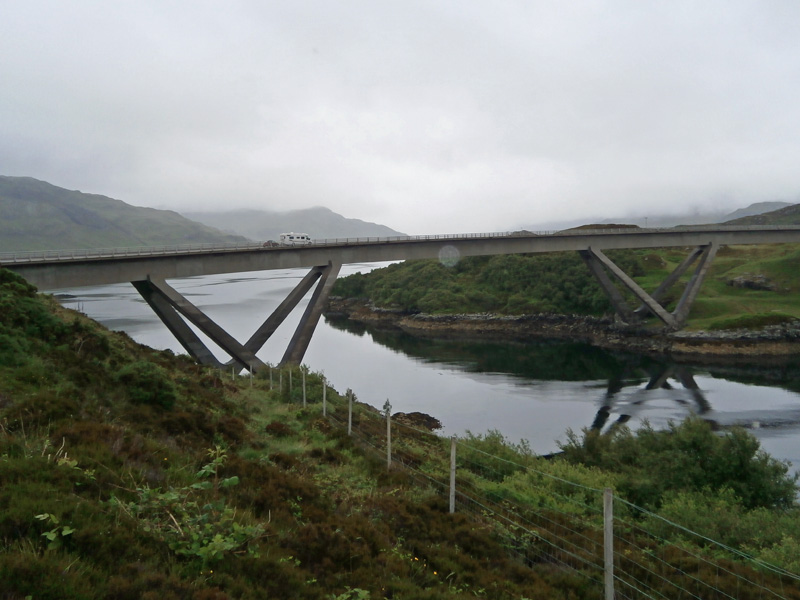 The bridge at Kylesku.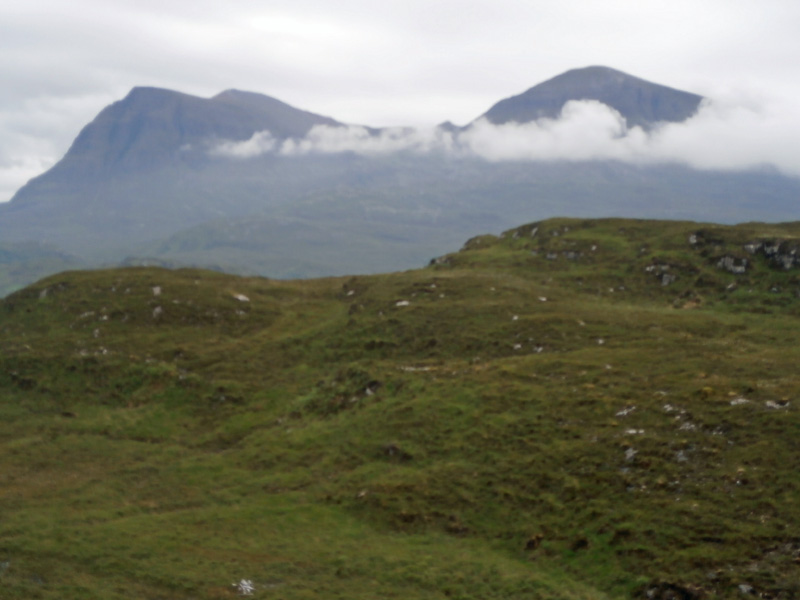 The view of Quinag from Kylesku.
Quinag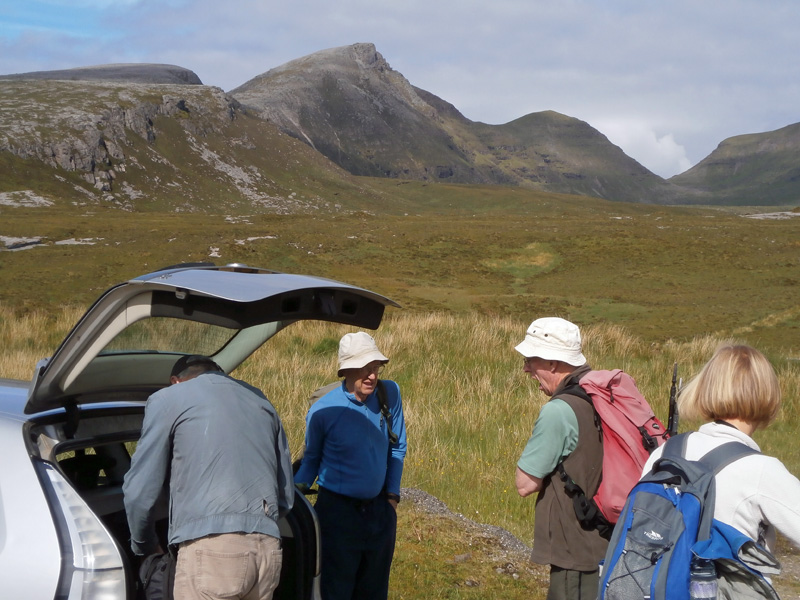 Setting off to climb Quinag.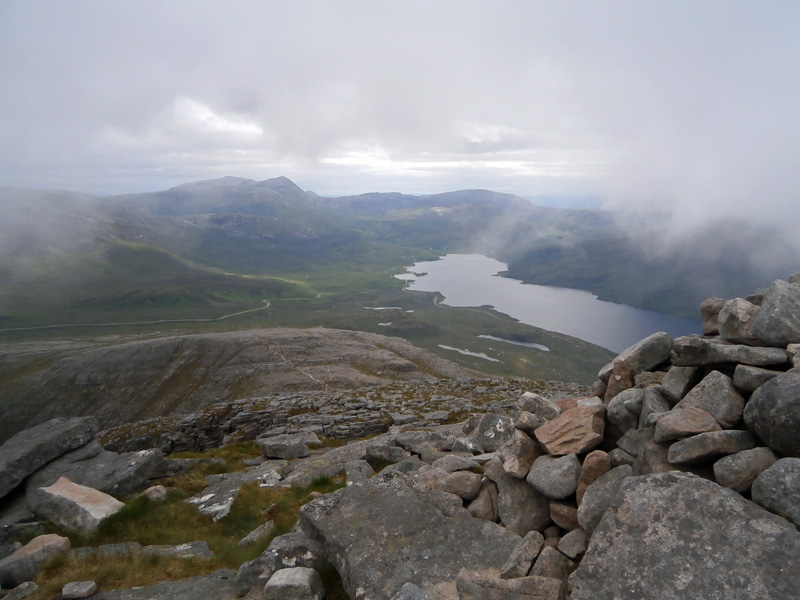 From the slopes of Quinag,looking down on Loch Assynt.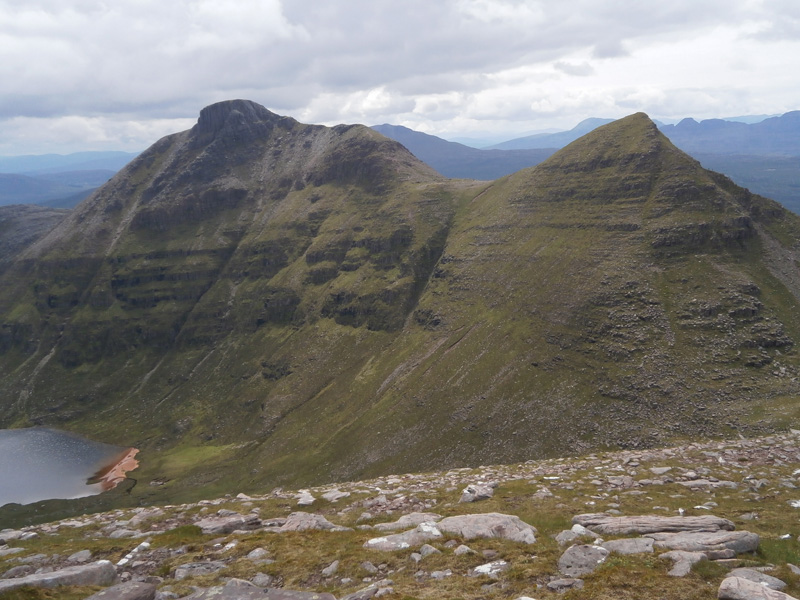 The summit ridge of Quinag.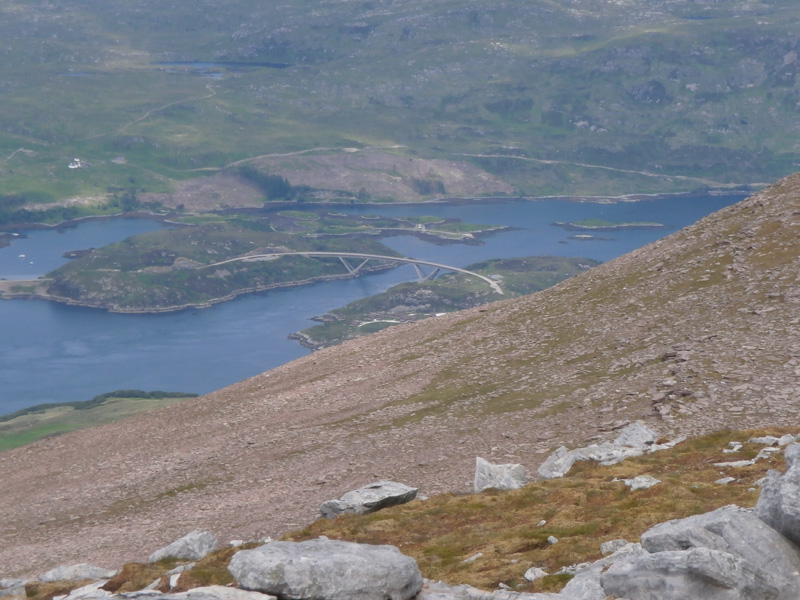 View of Kylesku from Quinag.
Cul Mor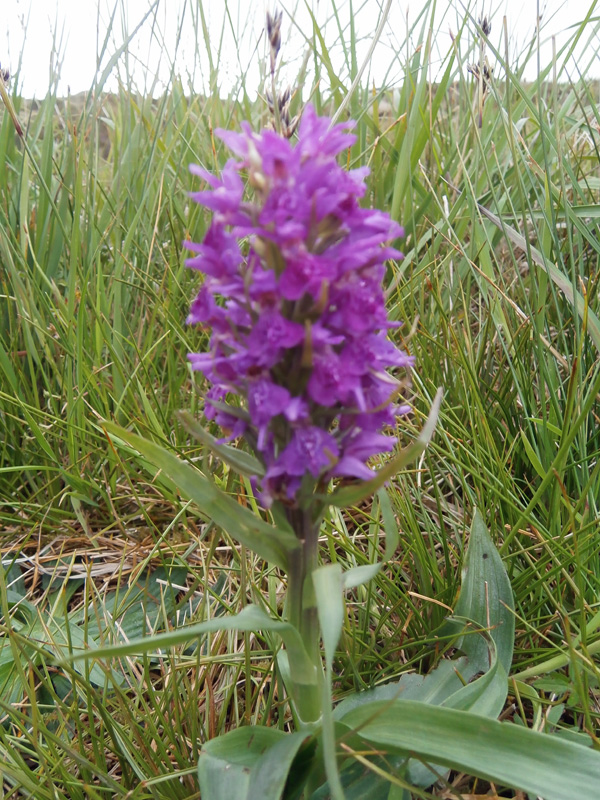 Wild orchid beside the path to Cul Mor.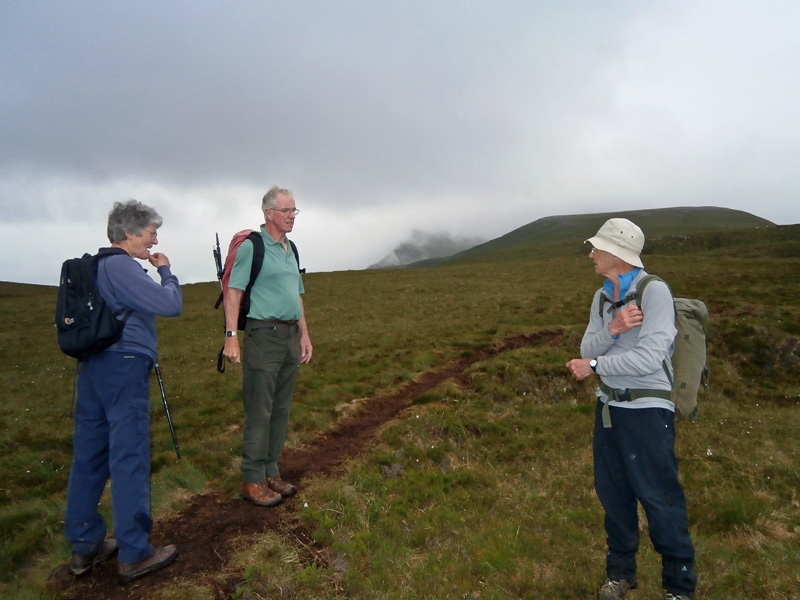 Linda, Bill, Allan on the path to Cul Mor (which is in cloud).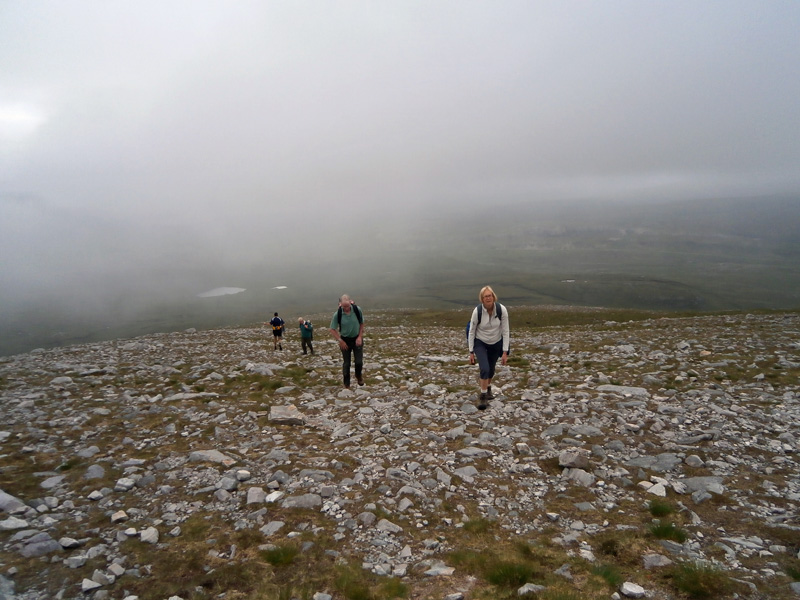 The cloud gradually lifted as we climbed.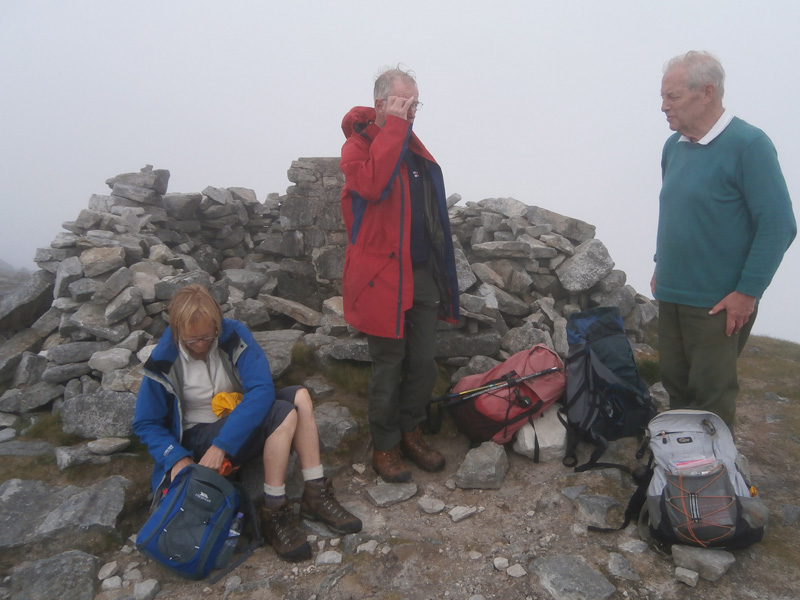 Sue, Bill, Bob by the summit cairn.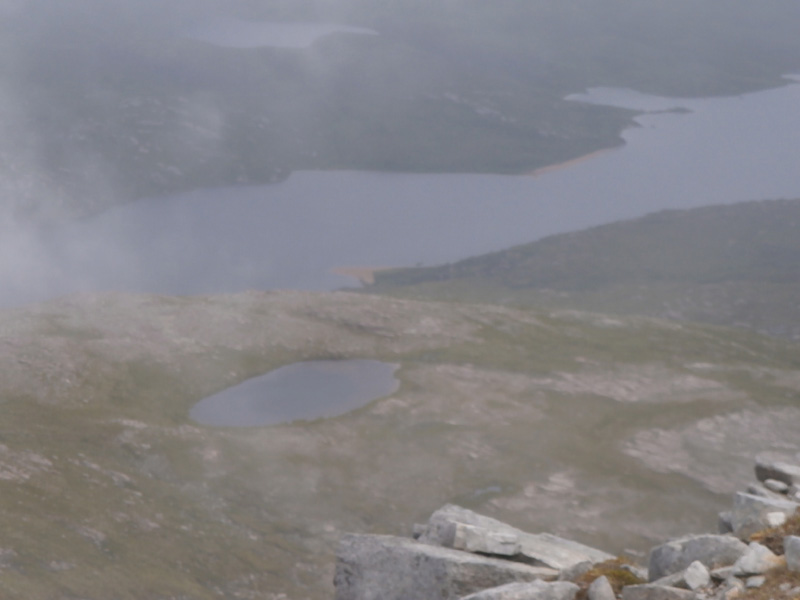 The cloud almost cleared, giving a view to the north.
Knockan Crag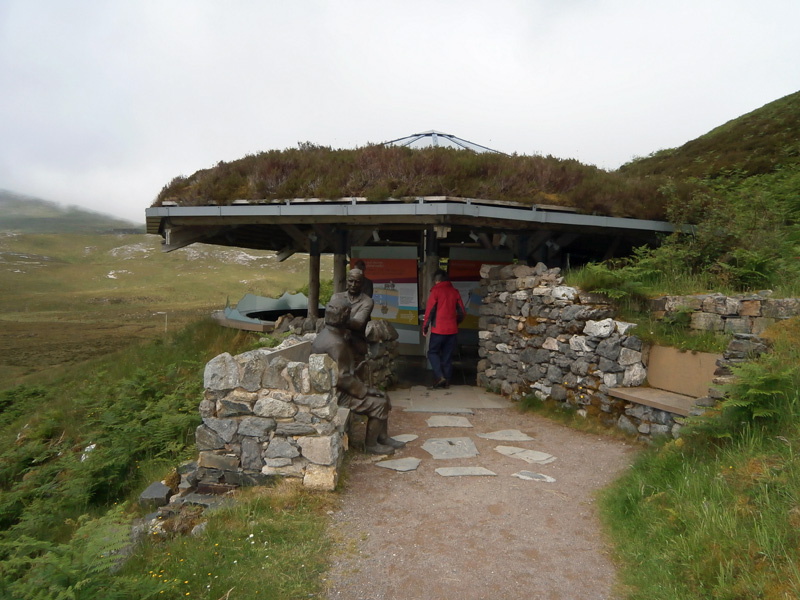 The Visitor Centre at Knockan Crag, where the modern science of geology began.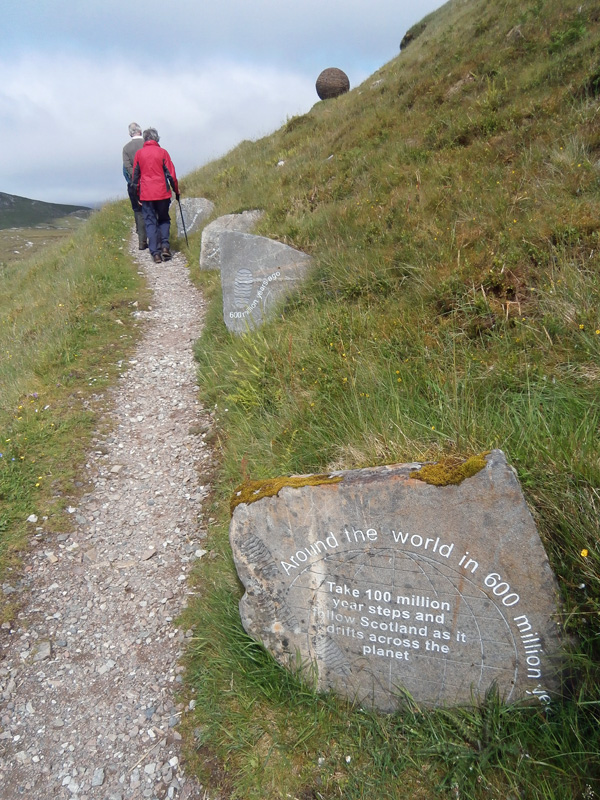 The visitor trail.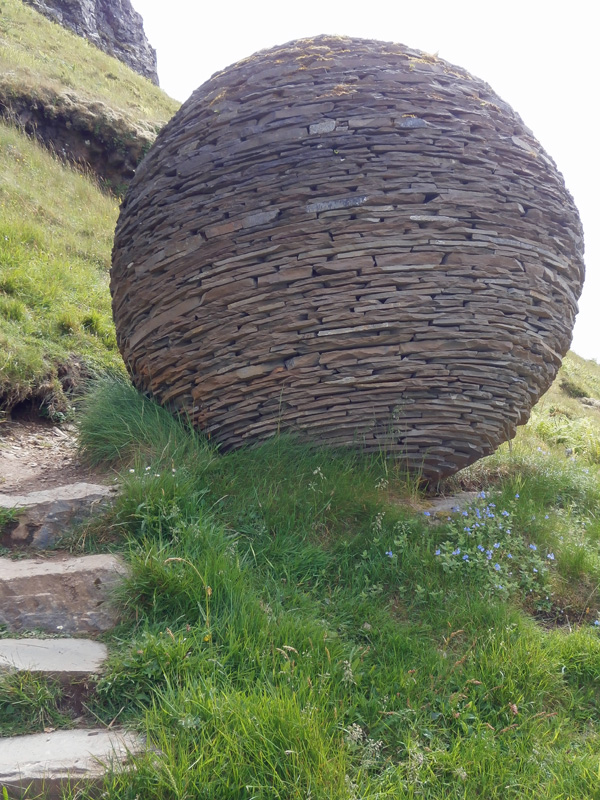 Rock sculpture by the trail.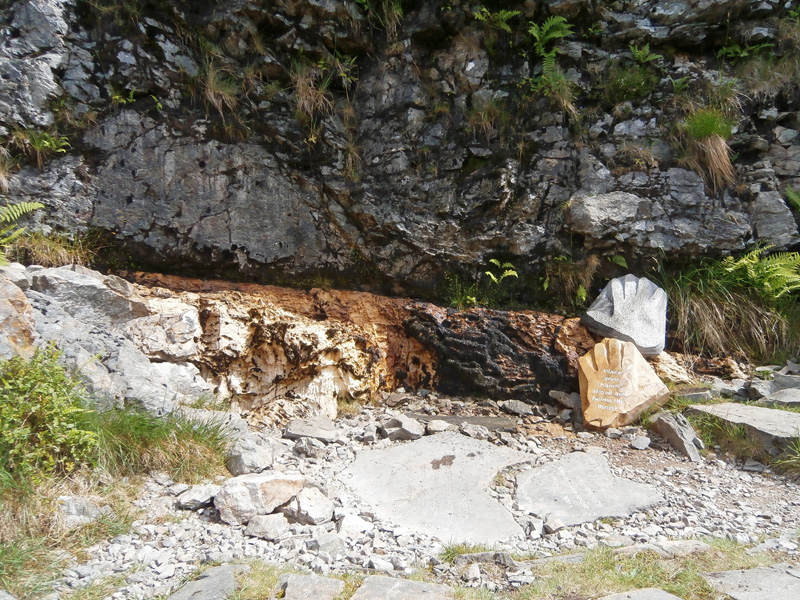 The Moine Thrust, where ancient rock slid over younger strata.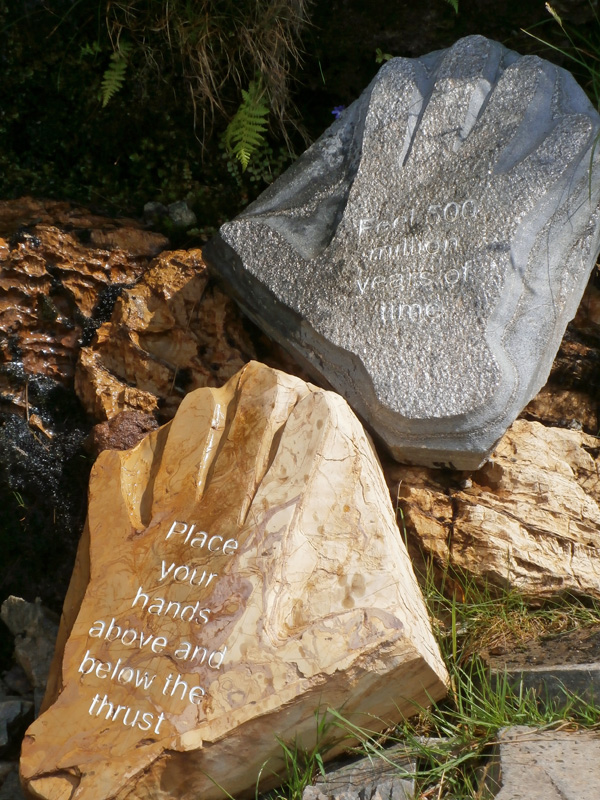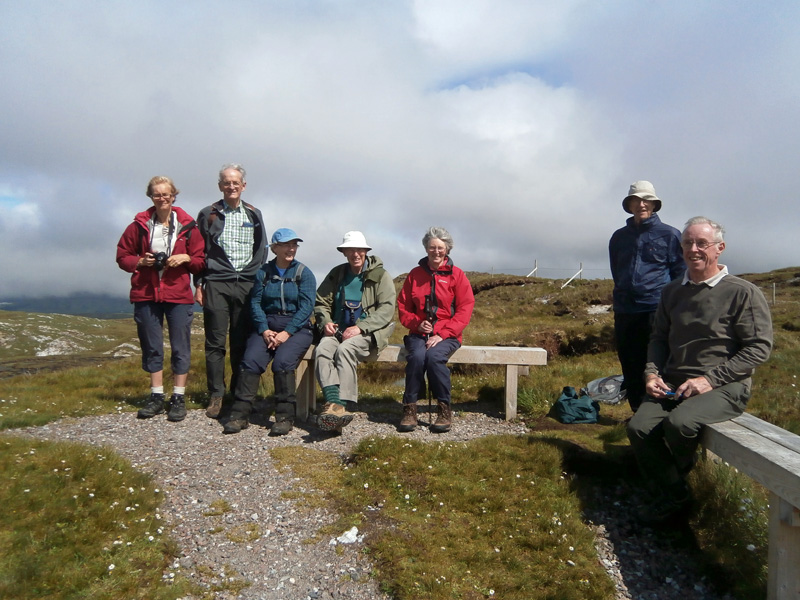 Our group, at the viewpoint on the trail.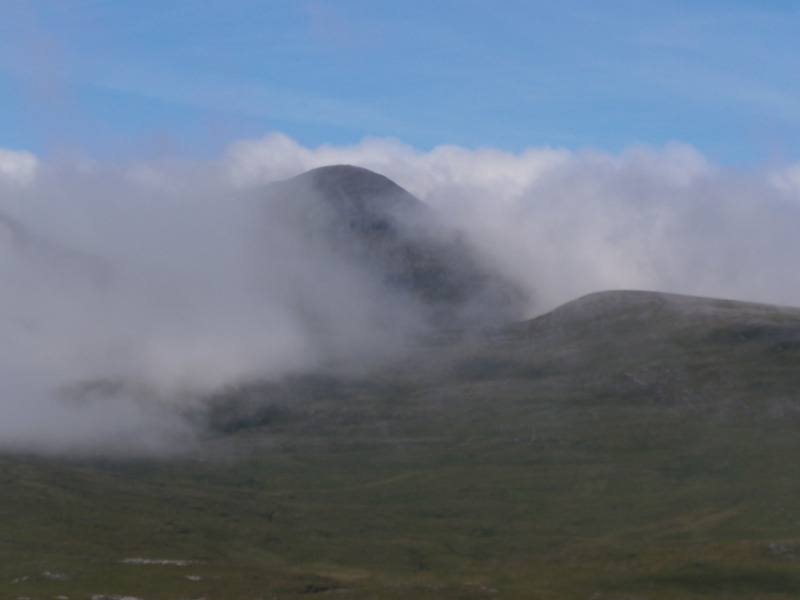 From the viewpoint, looking across the valley to Cul Mor.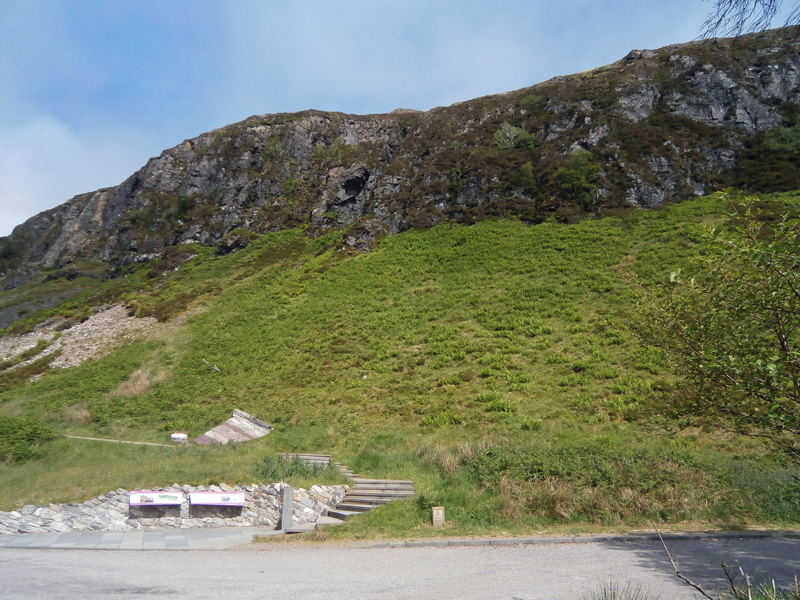 Knockan Crag from below.
Canisp
Blue sky as we started out towards Canisp.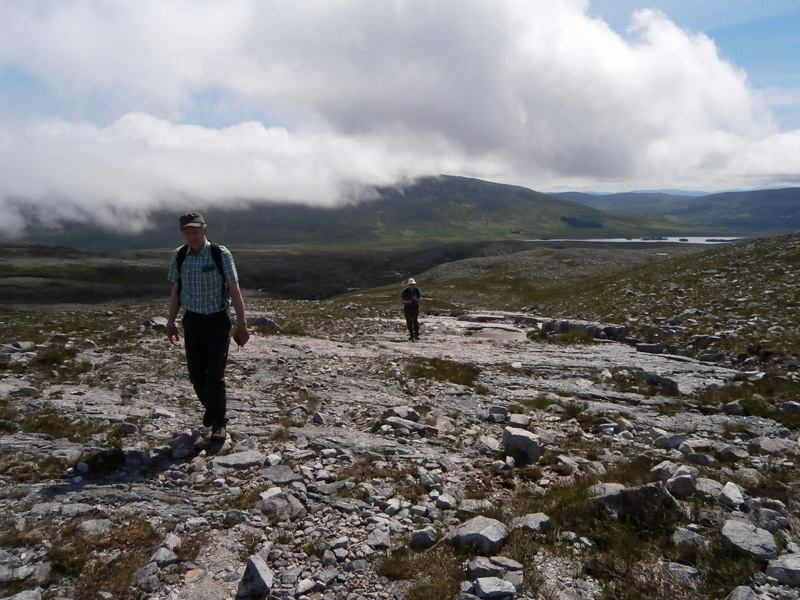 Chris S and Allan on the rocky slabs of Canisp, with the cloud closing in.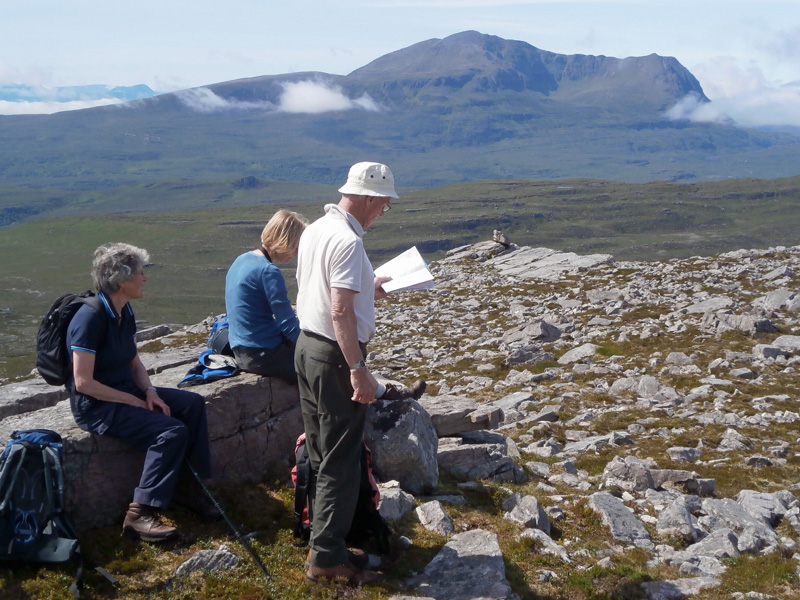 View across to Cul Mor from the slopes of Canisp.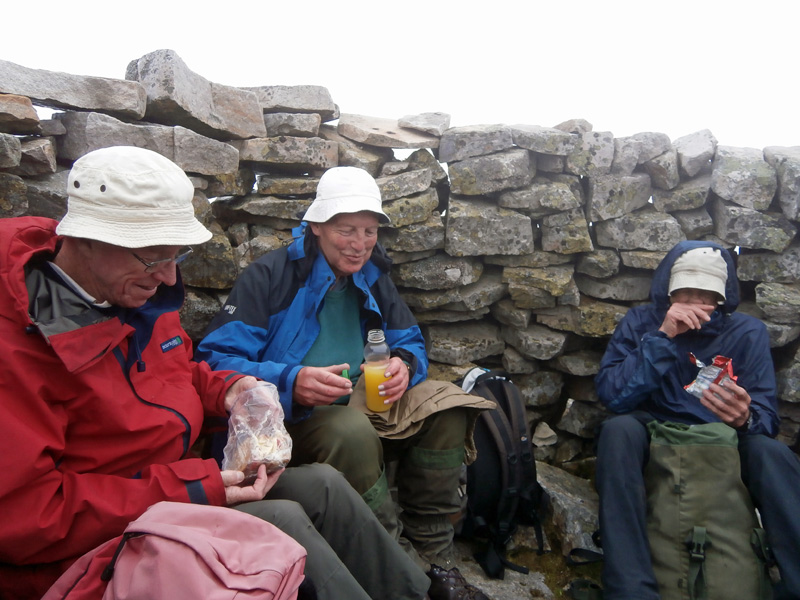 The summit shelter: cold, cloudy, windy!
Stornoway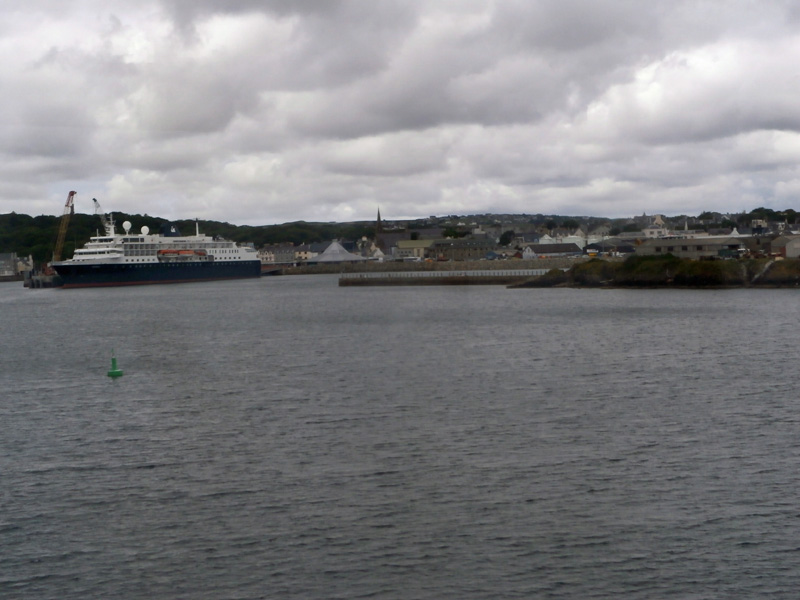 On a dull, cloudy day, Bob and I took the ferry to Stornoway.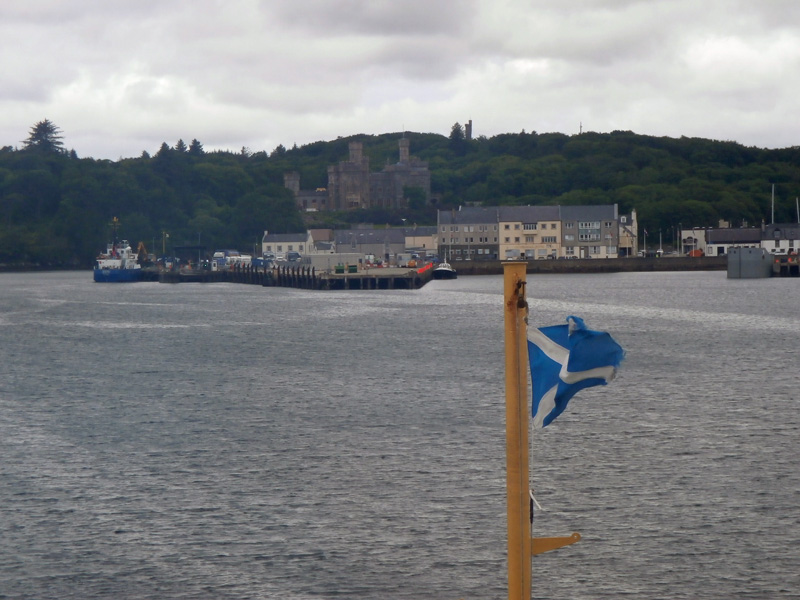 The ferry nears Stornoway.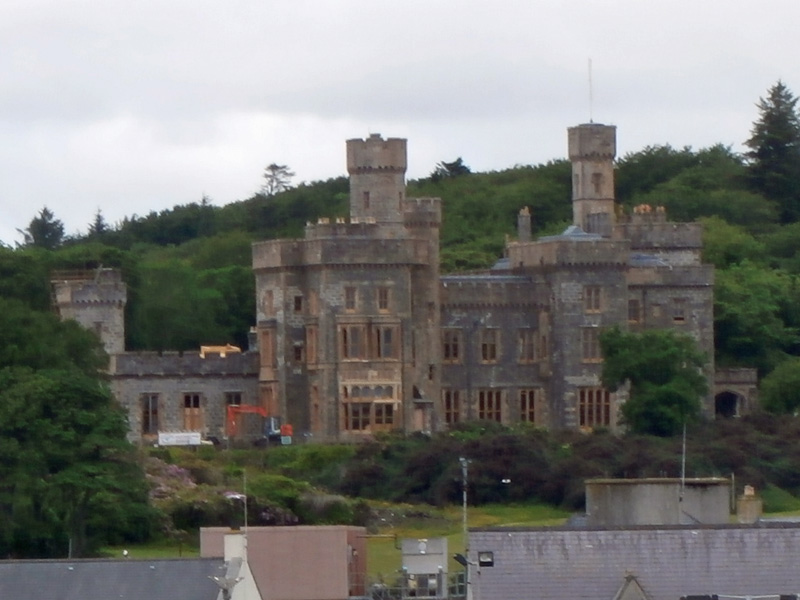 Lews Castle above Stornoway.
Stornoway harbour.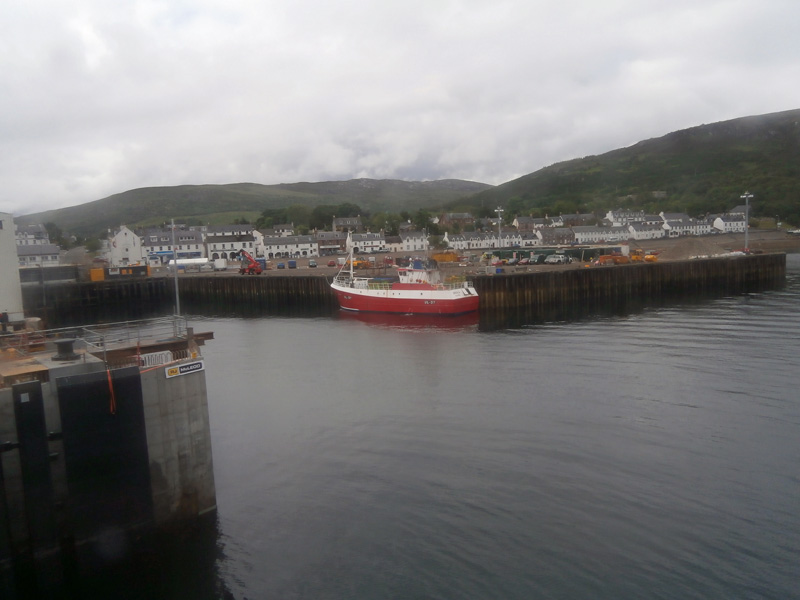 Back at Ullapool harbour.
Coigach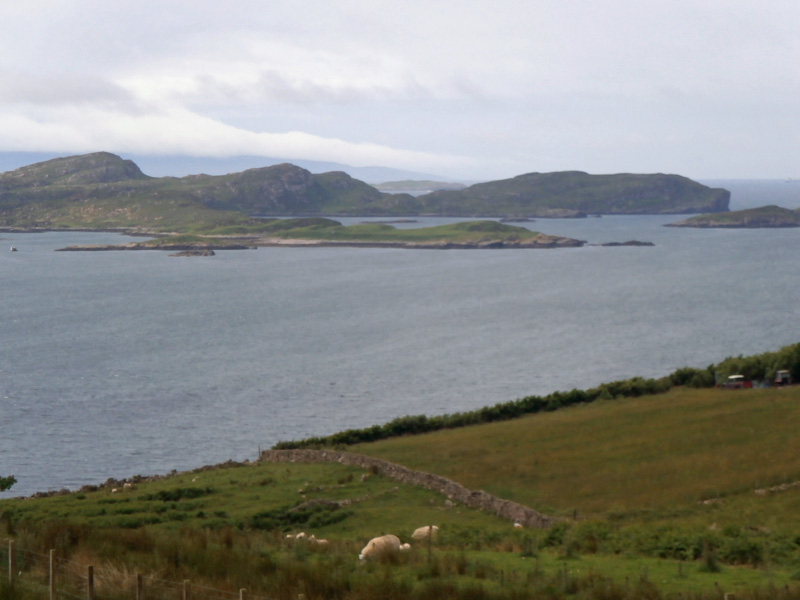 The Summer Isles, seen from Achiltibuie.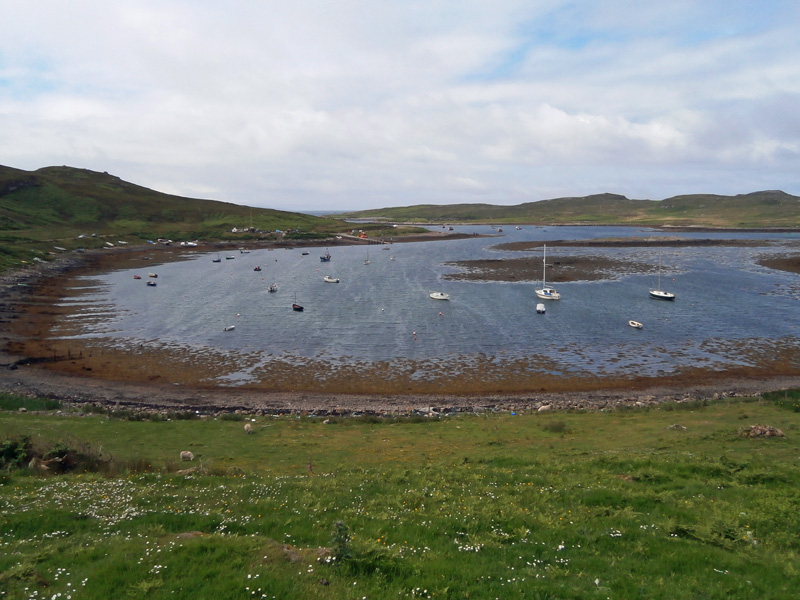 The harbour at Altandhu.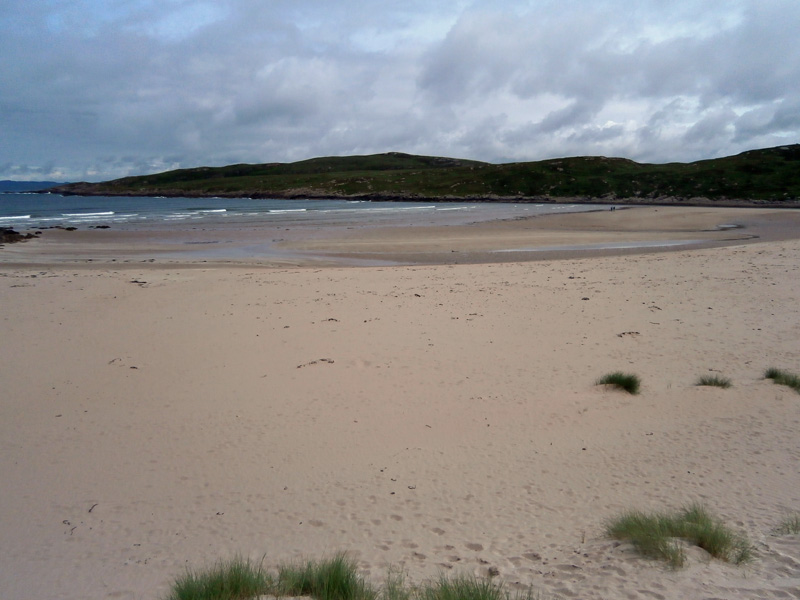 Achnahaird Bay.
Seen from the road near Achnahaird: Cul Mor, Stac Pollaidh and Cul Beag, with their tops in the cloud.
Kirkaig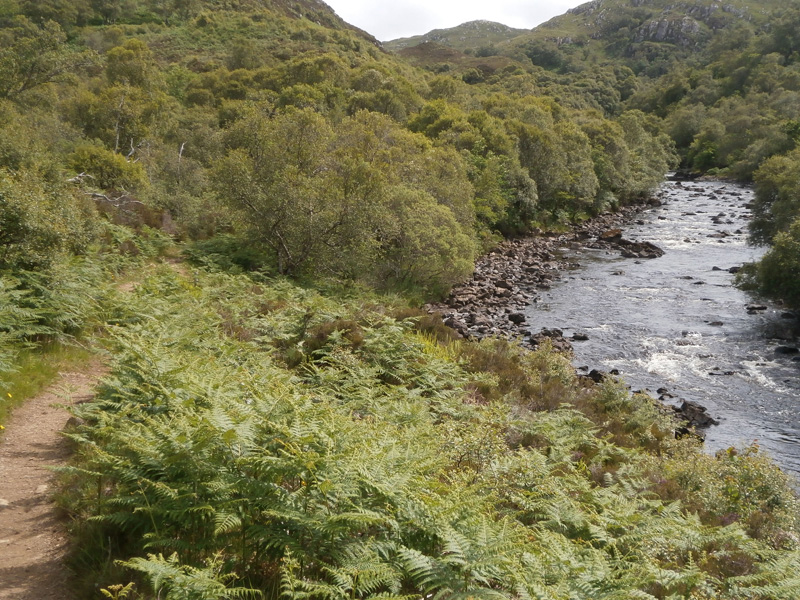 On the path to the Falls of Kirkaig.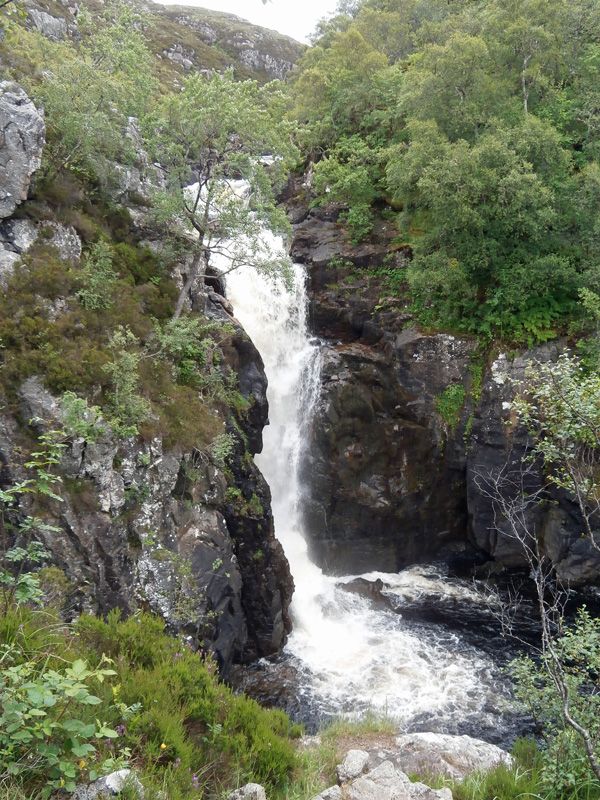 Kirkaig Falls.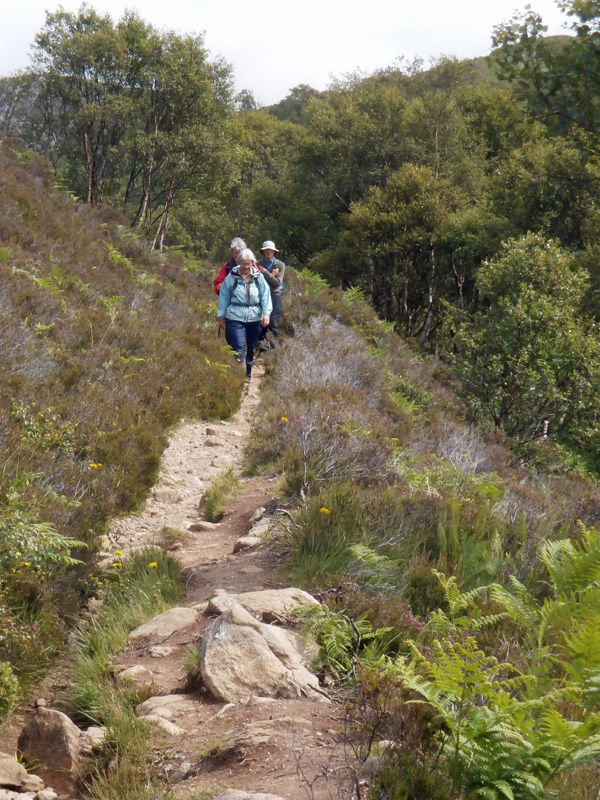 Pat, Linda, Allan on the path back from the Falls.
And finally ...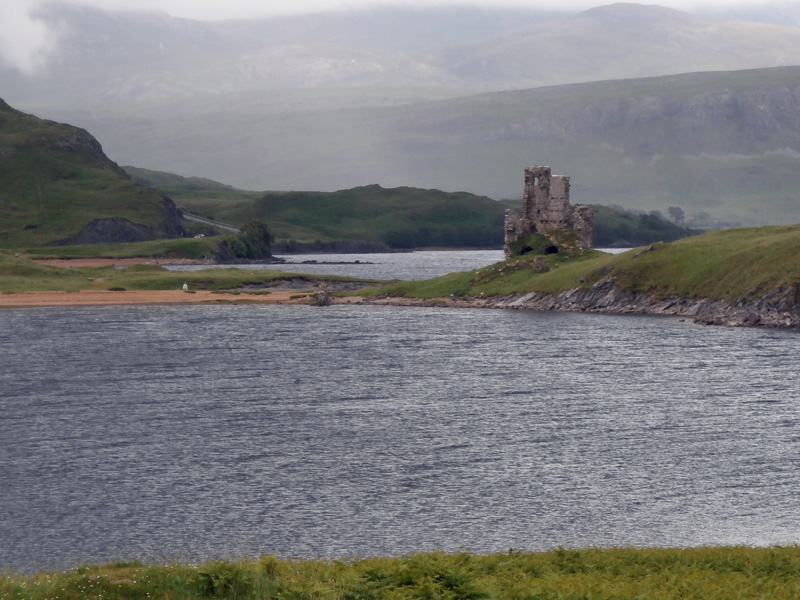 Ardvreck Castle on Loch Assynt, on a murky day.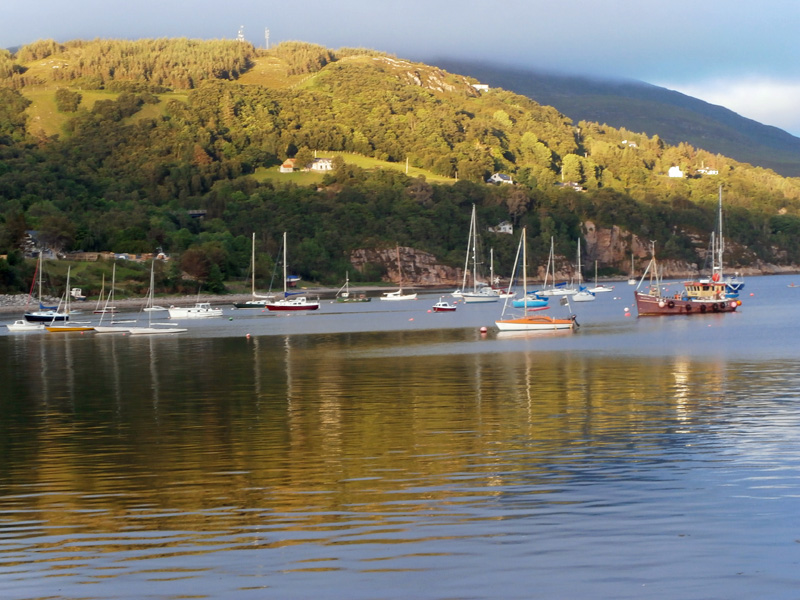 Late evening sun over Ullapool harbour.