Scotland, 30 June–9 July 2005
Thursday 30 June
I drove to the Invervey Hotel in Tyndrum, making a detour at Moffat for a picnic lunch at the Grey Mare's Tail. Stayed at the Invervey Hotel in Tyndrum for a couple of days before going on to Inverie.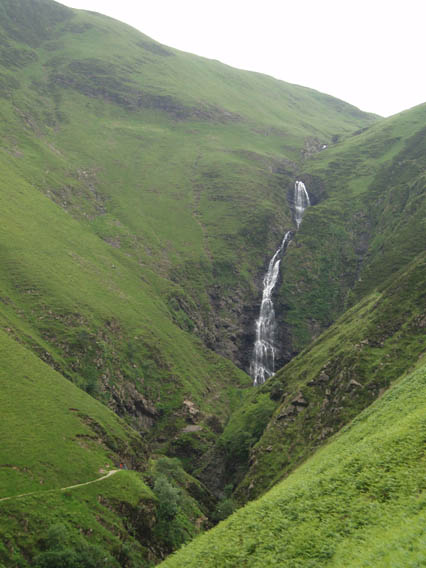 The Grey Mare's Tail waterfall.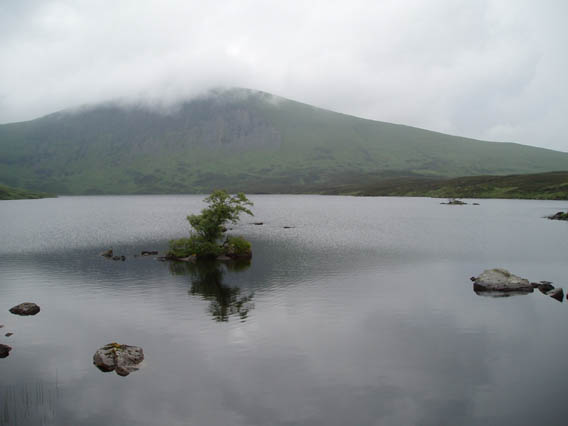 Loch Skeen, a kilometre or so beyond the top of the waterfall.
Friday 1 July
Climbed Beinn Dorain and Beinn an Dothaidh, the two mountains behind Bridge of Orchy station. Morning rain and low cloud gave way to a fine afternoon with great views in all directions.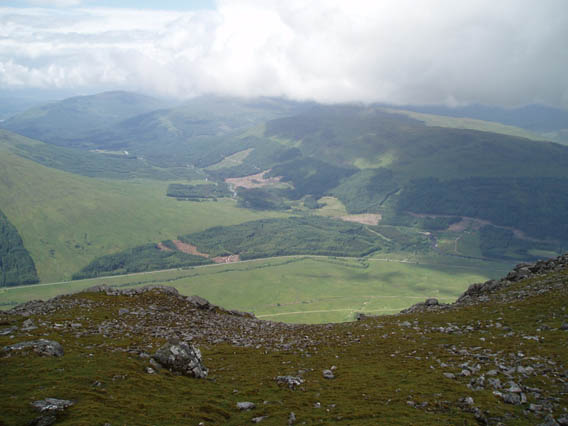 From the summit of Beinn Dorain, looking west down Glen Orchy.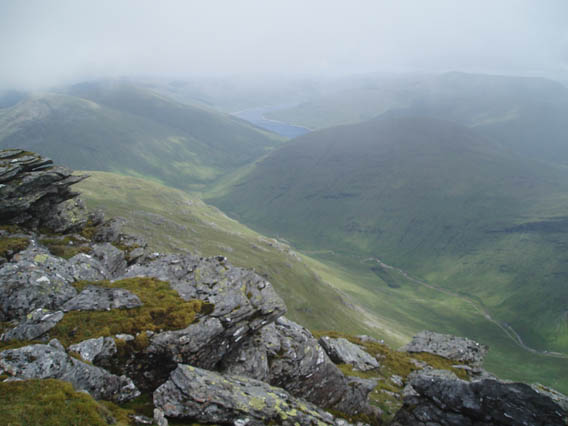 Same spot, looking east to Loch Lyon.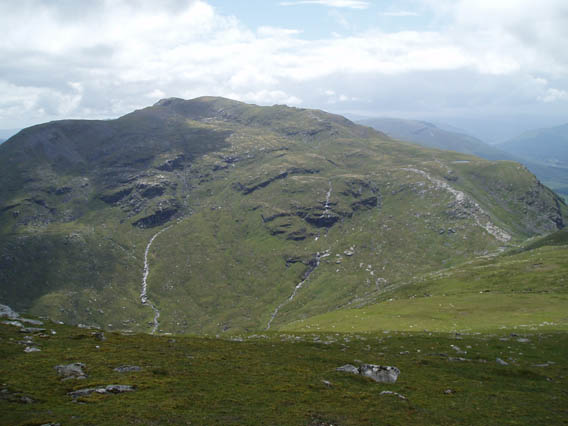 From Beinn an Dothaidh, looking back across to Beinn Dorain.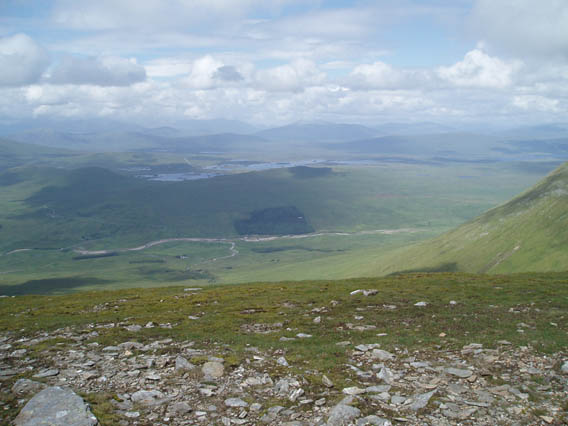 From Beinn an Dothaidh, looking north to the watery wastes of Rannoch Moor.
Saturday 2 July
Left the car at Tyndrum and took the West Highland line train to Mallaig. Met the rest of the party for the ferry trip to Inverie (in driving rain), where the Land Rover was waiting on the jetty to take our luggage to Creag Eiridh, our rented cottage a kilometre west of Inverie.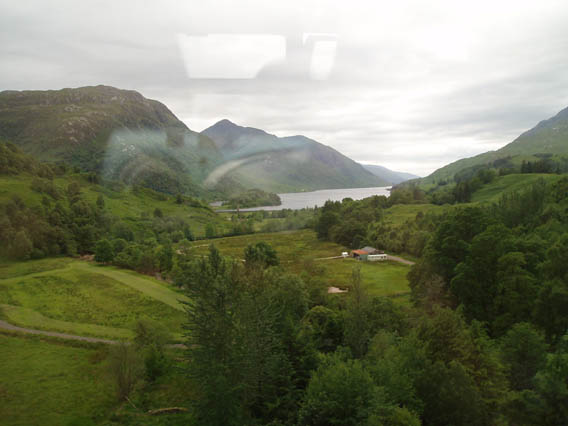 View through the train window as it crossed the viaduct at Glenfinnan.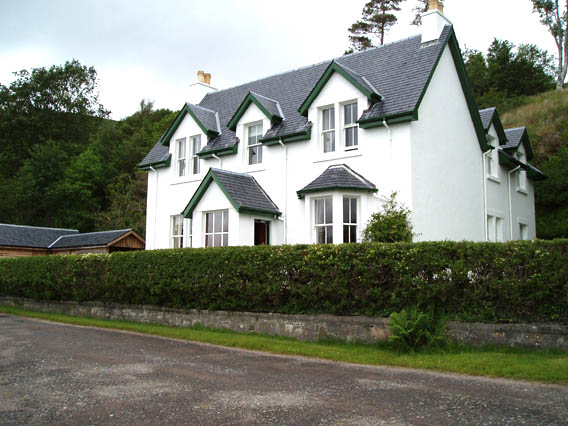 Creag Eiridh cottage.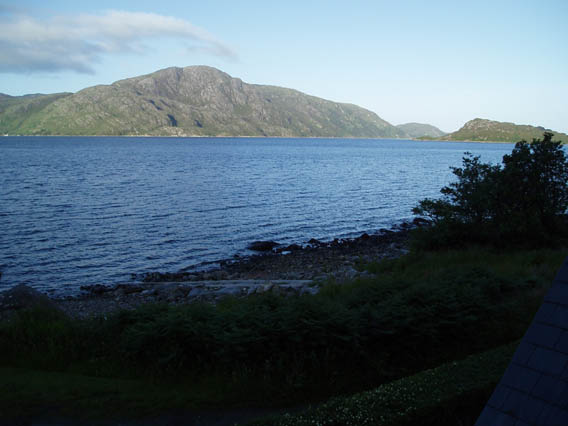 View from the bedroom window at sunset, looking across Loch Nevis to the North Morar hills.