Sunday 3 July
Wet morning: stayed in cottage. After lunch the weather cleared up and we went, on foot or by Land Rover, to the western end of Knoydart, where we walked down to the tiny settlement of Doune (only accessible by footpath or by sea). Stopped at the restaurant there for tea and excellent home made cakes.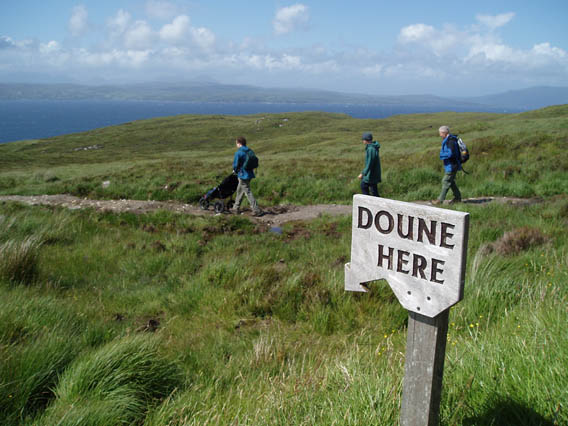 The footpath to Doune.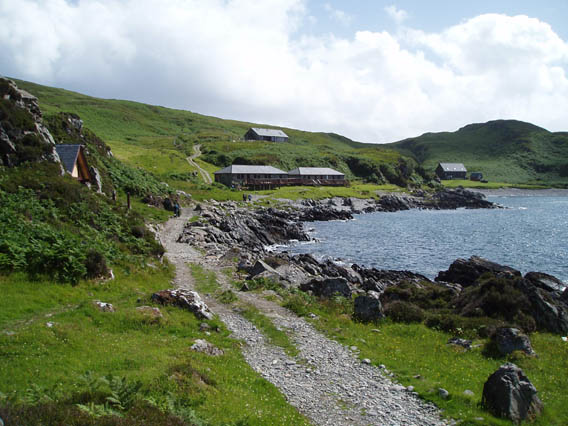 Doune.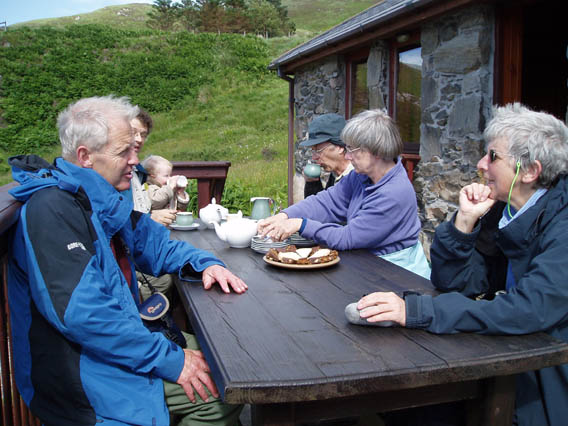 Sunday tea on the terrace.
Monday 4 July
Fine sunny day. Allan, Alison, Bob and I had a memorable day on Meall Buidhe and Luinne Bheinn, two mountains that bad weather prevented us from climbing three years ago when we stayed at Barrisdale.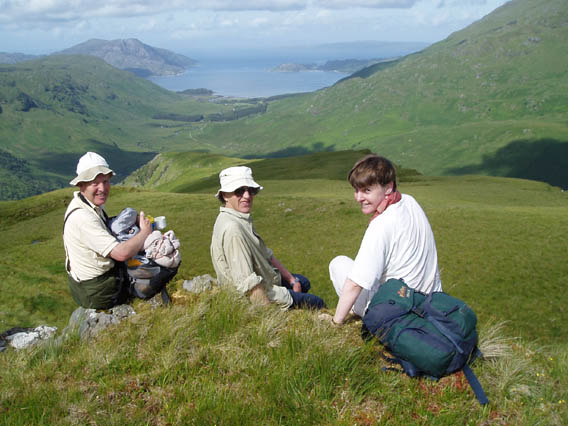 Bob Allan, Alison, halfway up the west ridge of Meall Buidhe with the Inverie valley in the background.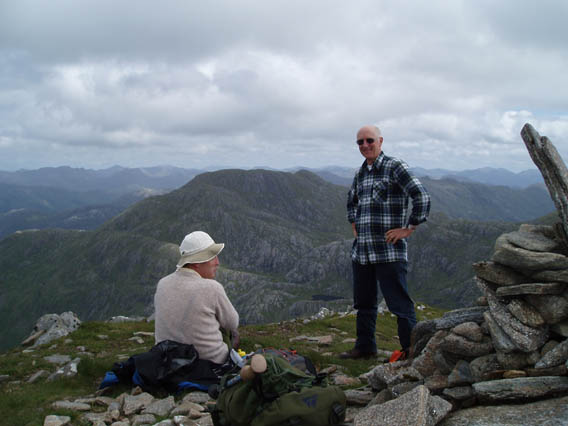 Bob and me on the summit of Meall Buidhe, with Luinne Bheinn behind.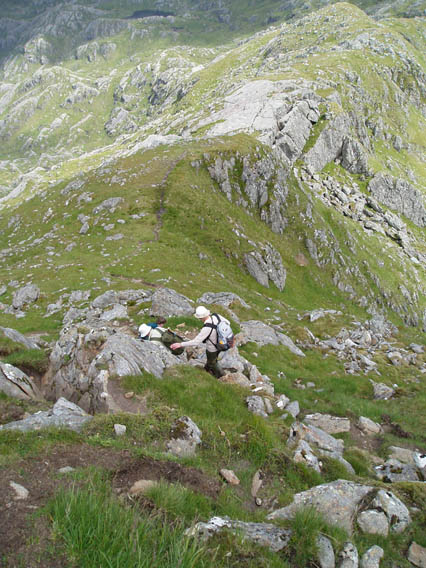 Steep descent from Meall Buidhe to the Bealach Ile Coire.
Bob on the summit of Luinne Bheinn, looking down to Barrisdale and Loch Hourn. (The dot near the centre of the photo is the White House, where we stayed three years ago. I have to admit I have digitally enhanced it to make it visible.)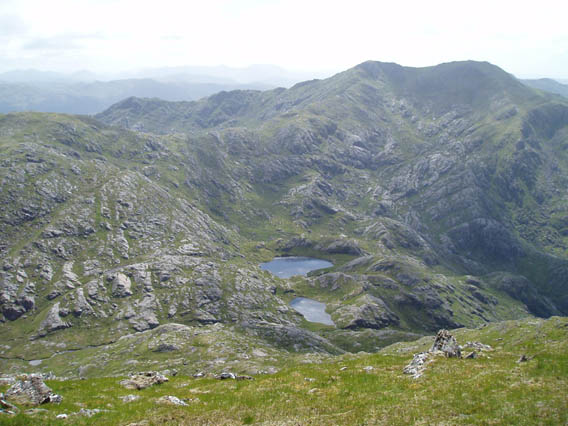 View of Meall Buidhe from Luinne Bheinn.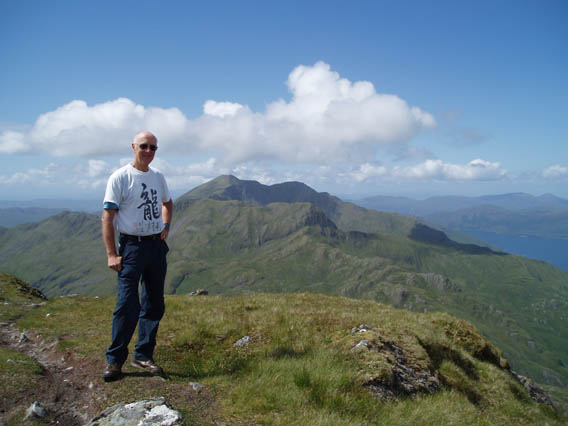 Me on top of Luinne Bheinn, with Ladhar Bheinn behind.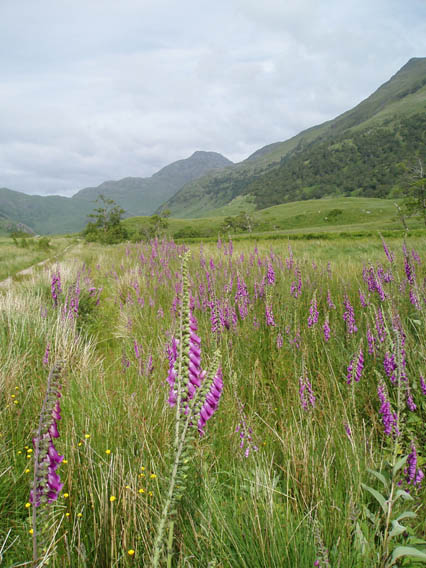 Foxgloves beside the path on the long walk out back to Inverie (Luinne Bheinn in the background).