Scotland, June 2007
Page 1: Tyndrum
Wednesday 20 June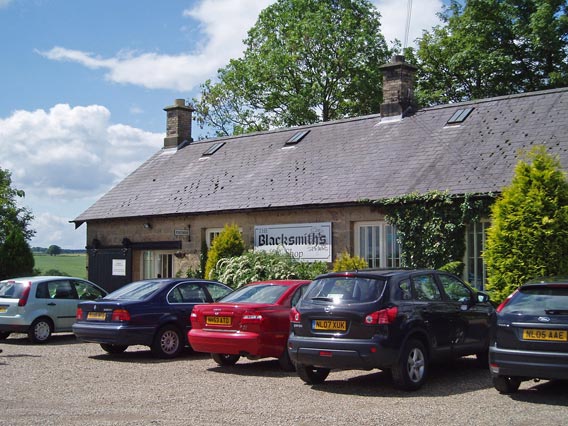 The Blacksmith's coffee shop, Belsay, Northumberland, always the first stop when driving up to Scotland. I was on my way to the Tyndrum Lodge Hotel, where I stayed for three nights before joining the usual gang for a week in Glen Etive.
Thursday 21 June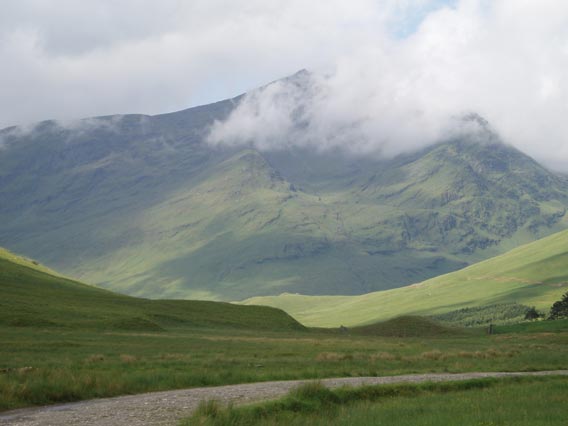 The view up Glen Cononish to Ben Lui just emerging from cloud.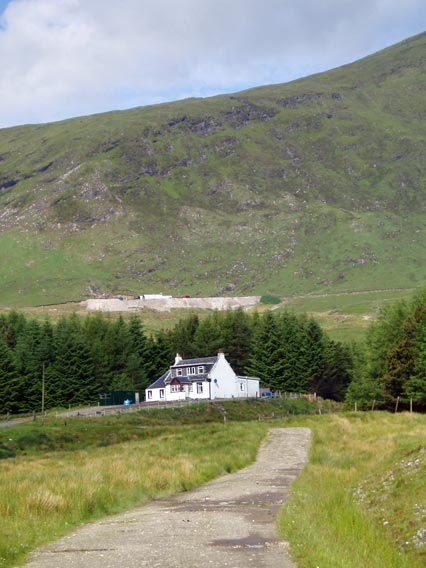 Cononish farm, half way along the glen. The buildings on the hillside behind the farm are the workings of Scotland's only gold mine (currently dormant, awaiting a rise in the price of gold).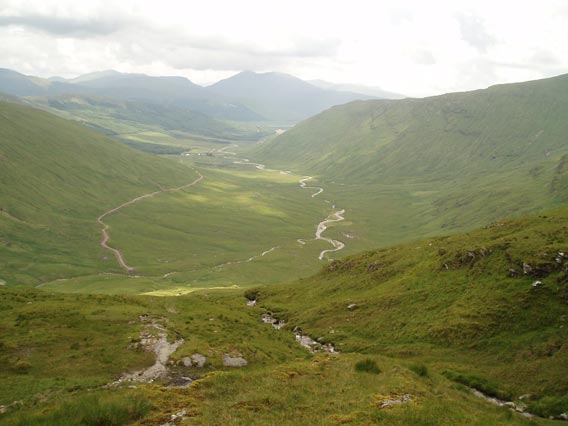 The view back along the glen, from the base of Ben Lui.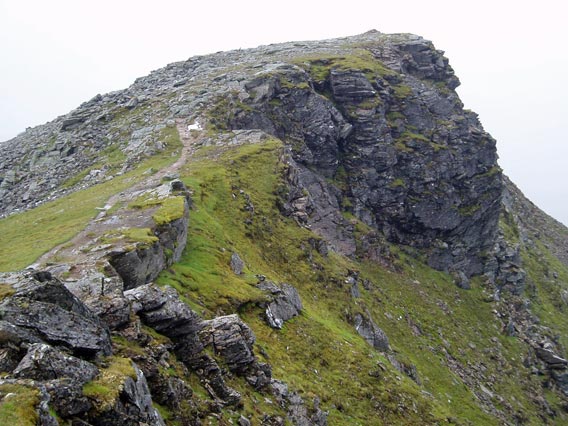 The North-west Top of Ben Lui, seen from the main summit.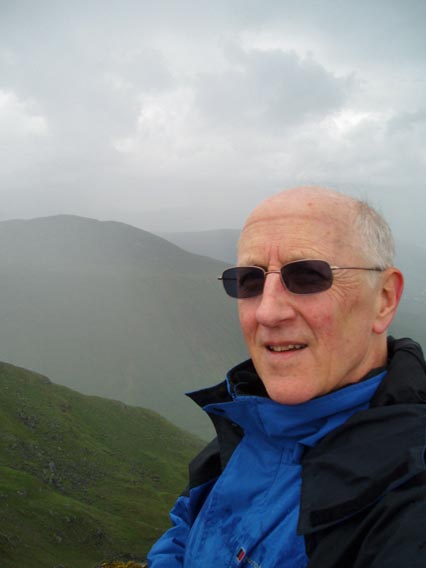 I was hoping to find someone to take my picture on the summit of my 100th Munro. But there was nobody else on the mountain that day so I had to make do with a self-portrait.
Friday 22 June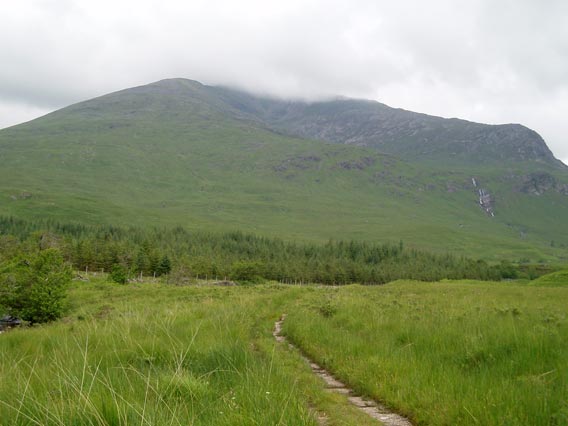 The path leading to Stob Ghabhar from the valley of the Abhainn Shira. I wanted to climb Stob Ghabhar, but the weather was so ominous that I decided to do a low-level walk instead, to Loch Dochard. (Good decision: there was a violent storm at lunchtime, with prolonged torrential rain.)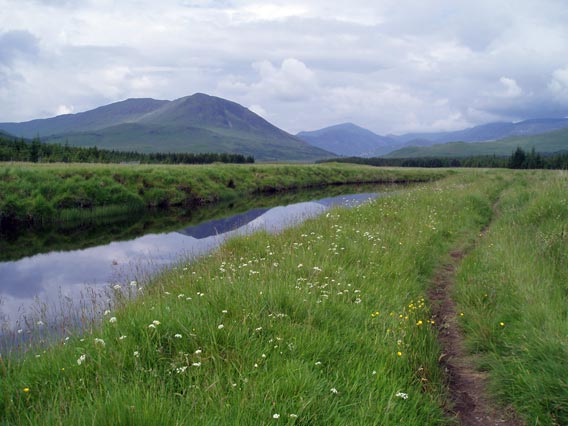 The path alongside the Abhainn Shira.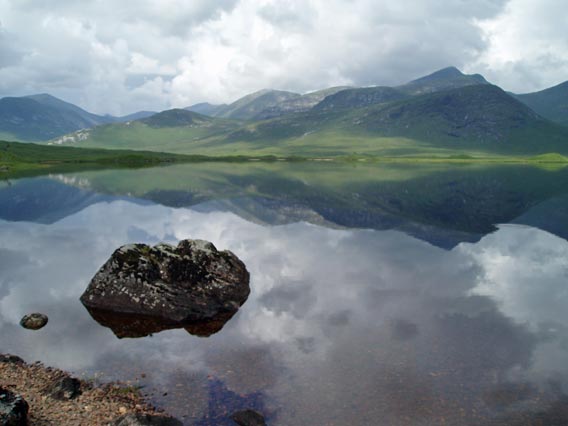 View across Loch Dochard to the mountains above Glen Etive. (I was hoping to climb some of these the following week, but in the event I never got to any of them.)
Saturday 23 June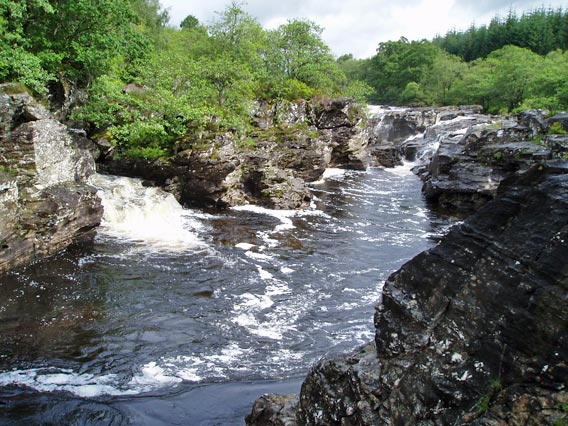 Waterfalls at Eas Urchaidh on the River Orchy.
The picturesque single-track road through Glen Orchy.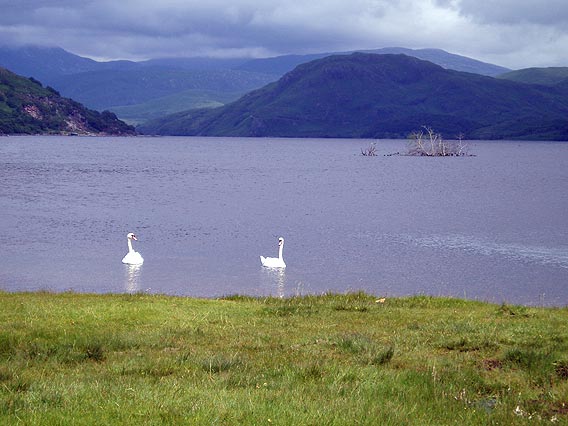 View up Loch Etive from its seaward end at Taynuilt.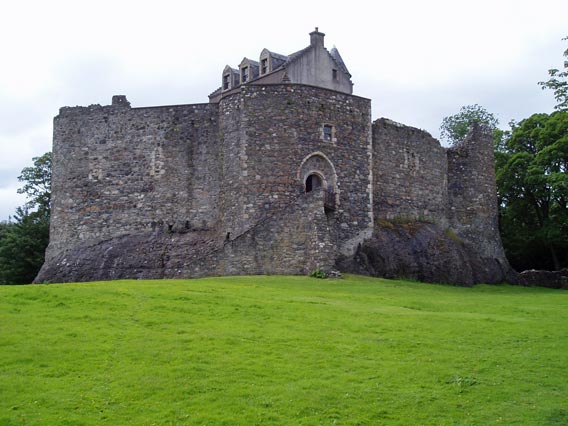 Dunstaffnage Castle, built on a massive outcrop of rock guarding the entrance to Loch Etive.