Page 2: Glen Etive
Saturday 23 June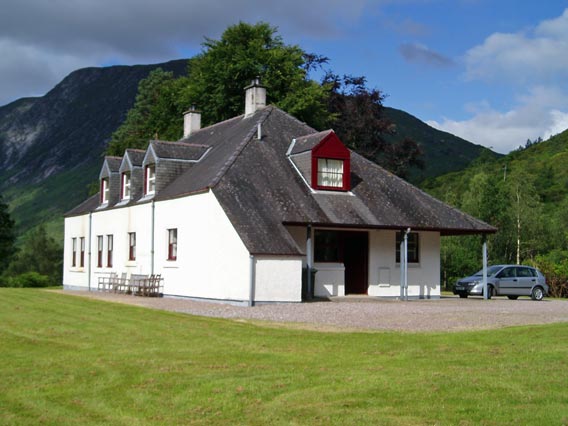 We stayed at Glen Etive House at the head of Loch Etive, nestling below the slopes of Beinn Trilleachan.
Sunday 24 June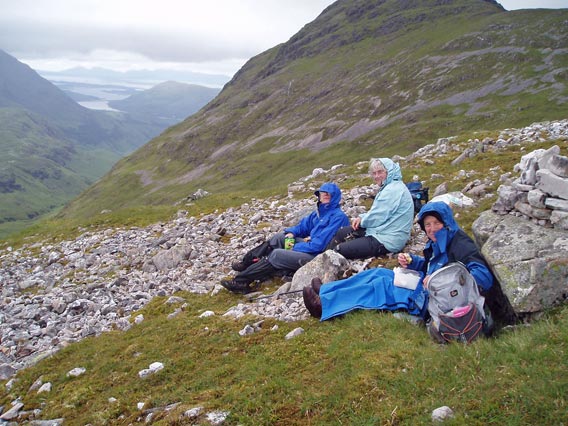 Pause for a snack on the slopes of Beinn Fhionnlaidh.
Nearing the summit of Beinn Fhionnlaidh.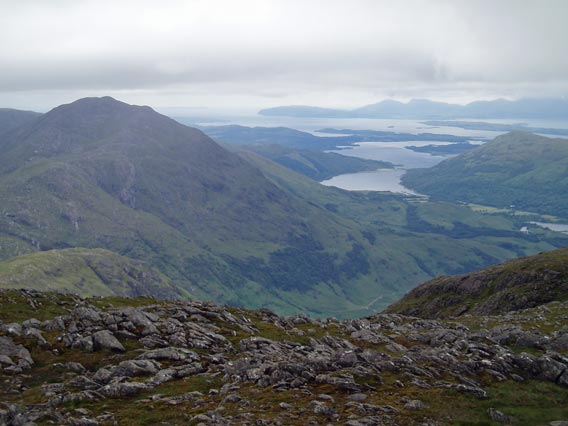 View from the summit, with Loch Creran, Loch Linnhe and the Isle of Mull in the distance.
Monday 25 June
Looking across Glen Coe to the path up to the Lost Valley.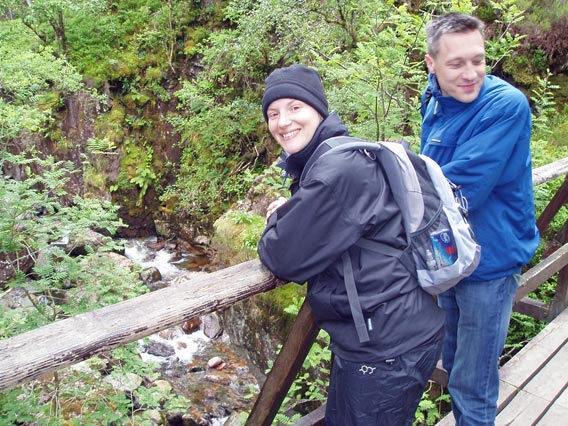 Liz and Clive on the bridge over the River Coe.
On the path up to the Lost Valley.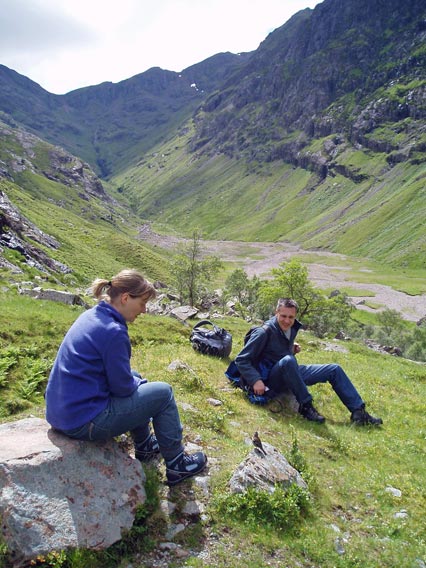 The Lost Valley; Liz feeding an importunate finch.
Tuesday 26 June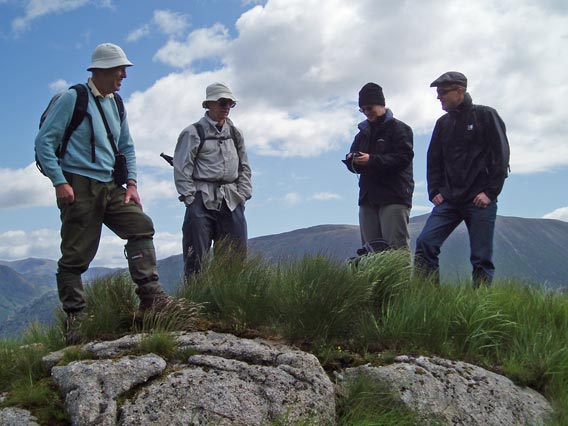 On the slopes of Beinn Trilleachan (Bob, Allan, Liz, Clive).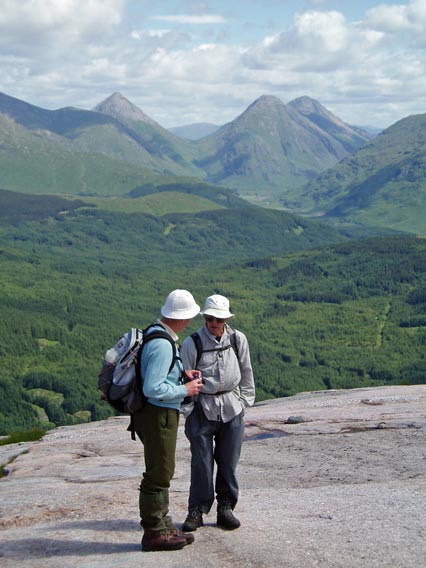 The granite slabs of Beinn Trilleachan, with a view up Glen Etive to the hills of Glencoe.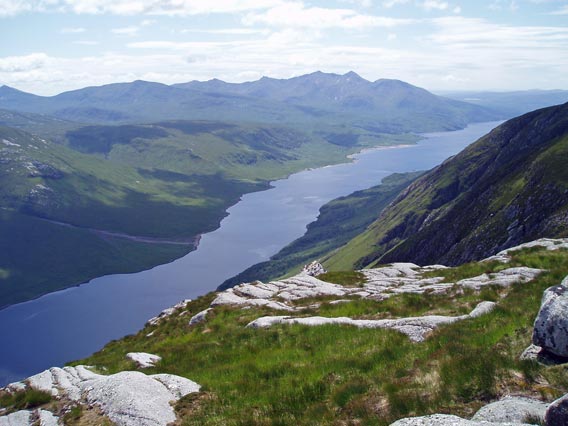 Loch Etive from Beinn Trilleachan.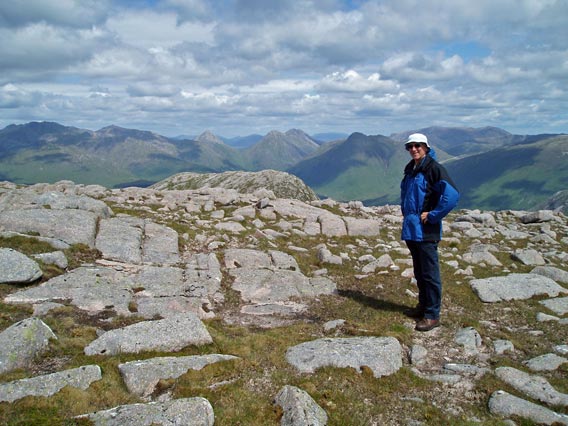 Me on the summit of Beinn Trilleachan, again with the Glencoe hills beyond.
Wednesday 27 June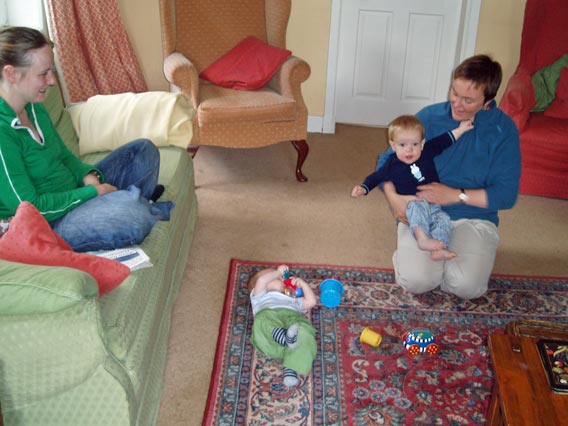 A wet morning in the cottage: Pippa and Alison with Finlay and Lewis.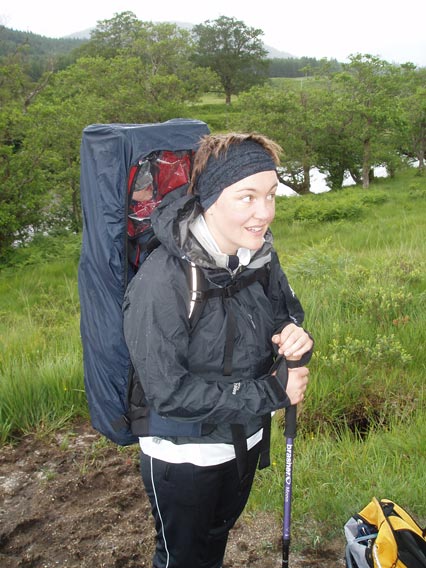 In the afternoon it cleared up a bit and we went for a short walk in Glen Etive. This is Alison carrying Lewis in his portable tent.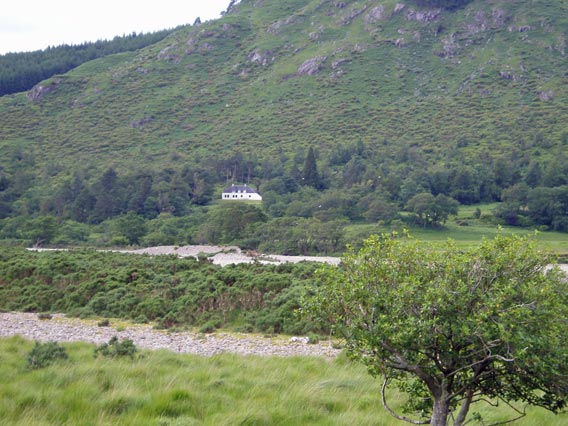 Glen Etive House seen from across the valley.
Thursday 28 June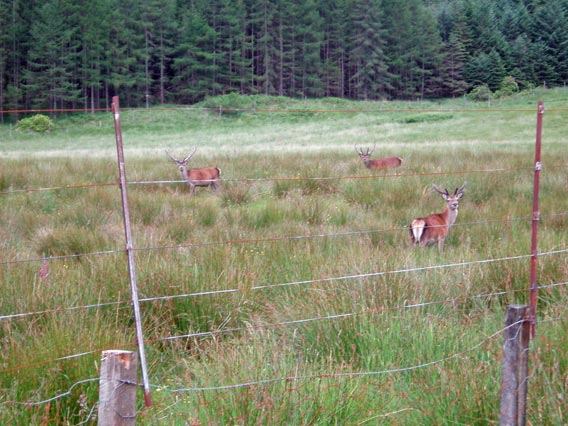 Deer grazing in Glen Etive.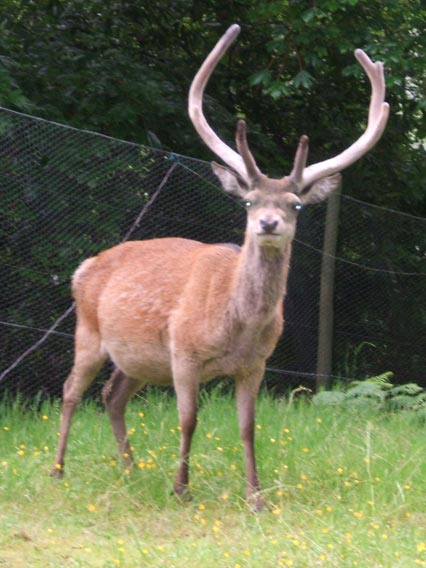 Liz took this fine photo of a stag right beside the driveway of Glen Etive House.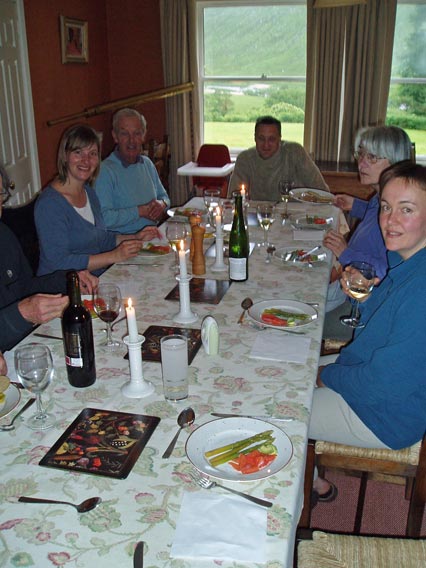 Dinner in the cottage. I was suffering from a feverish cold, so no more climbing for me this week.
Friday 29 June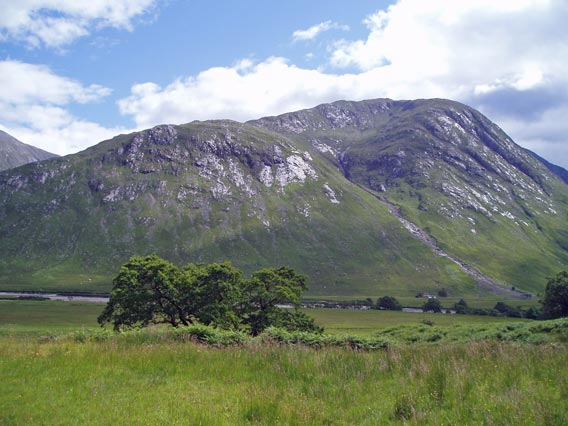 A fine day, and the others set off to climb Ben Starav. I was still feeling ill, and could only look at the mountain from across the valley.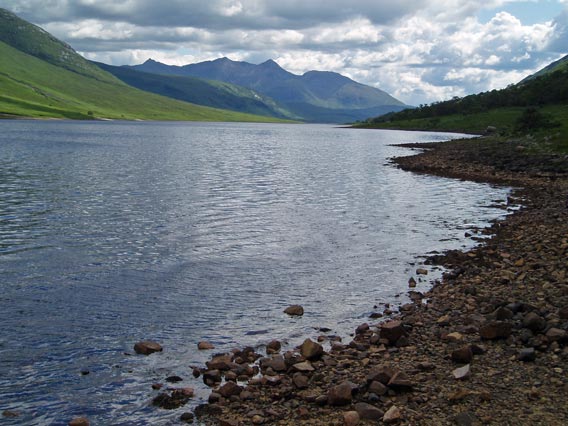 The view down Loch Etive towards Ben Cruachan in the distance.
Saturday 30 June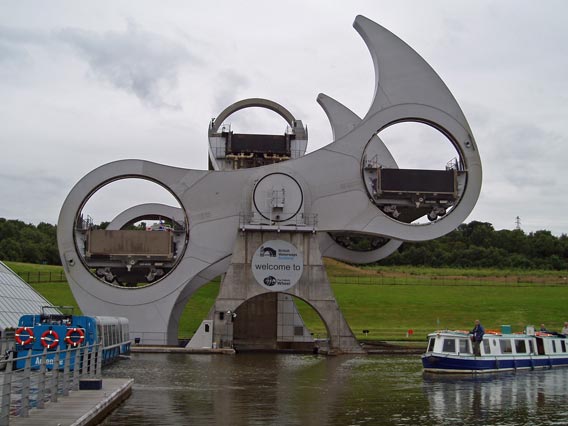 I stopped off on the way home to see the Falkirk Wheel.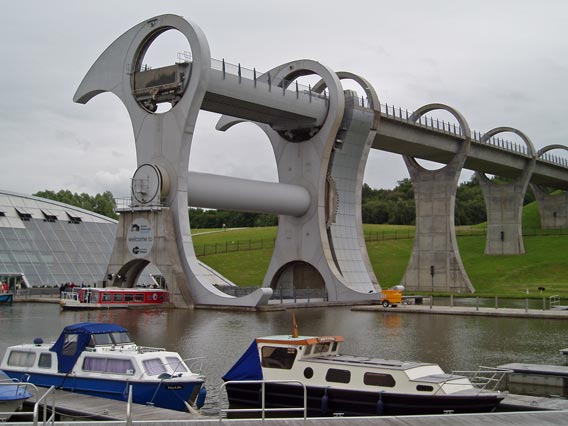 A narrow boat emerges from the bottom of the Wheel after being lowered 24 metres from the Union Canal to the Forth and Clyde Canal.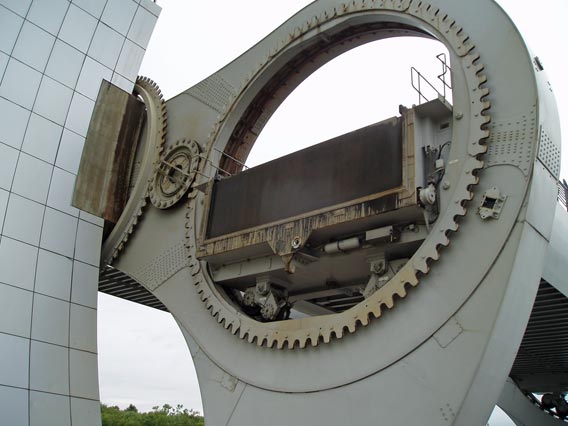 Close-up of the Wheel, showing the gearing mechanism which keeps the caissons carrying the boats level as the Wheel rotates.