Week 3: California
Tuesday 8 June
We spent some more time in Bryce Canyon before moving on to Zion
In Zion National Park
We camped at Zion National Park.
Wednesday 9 June
After a week of stunning desert scenery, we were horrified by Las Vegas, and couldn't wait to drive straight through
Glad to leave Las Vegas behind us
We drove across the Mojave Desert and on to Los Angeles, where we stayed with friends of Clive for three nights.
Thursday 10 June
After two weeks on the road we were glad to spend a couple of rest days in LA, visiting some of the local attractions.
Disneyland
Steamer on the lake at Disneyland
"Indian trading post" at Disneyland
"Frontierland" at Disneyland
"Sleeping Beauty Castle" at Disneyland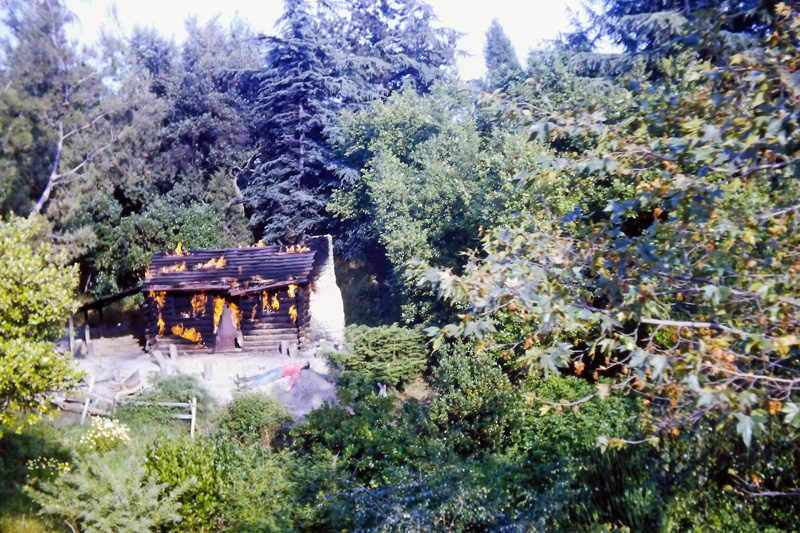 "Burning homestead" – I'm not sure what that was about
"Calico saloon" at Knott's Berry Farm
One of several historic locomotives at Knott's Berry Farm
Friday 11 June
The Hollywood Bowl
Grauman's Chinese Theater in Hollywood
Street scene in Beverley Hills
First view of the Pacific Ocean, at Long Beach, California (where we visited the now defunct Marineland)
Saturday 12 June
On the road again, we drove north towards the mountains.
Sierra Nevada
Evening view in Sequoia National Park
We camped in Sequoia National Park.
Sunday 13 June
In Sequoia National Park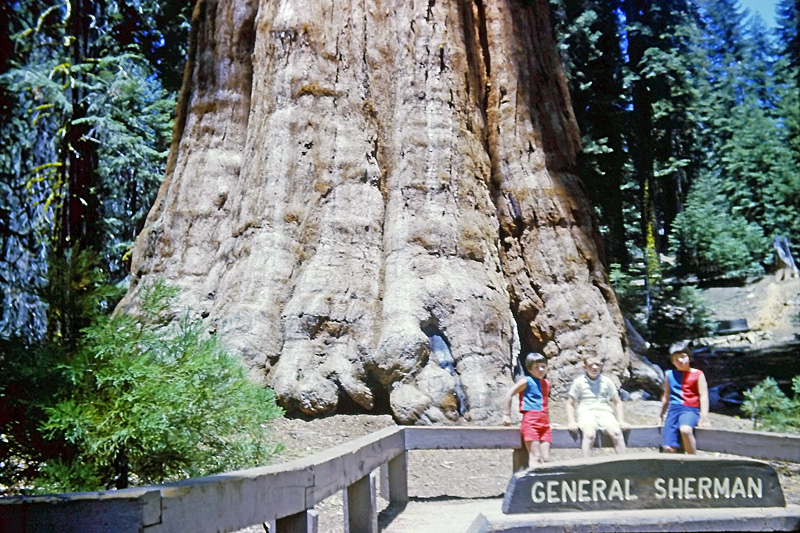 Supposedly the world's largest tree
We drove to Fresno and on to Yosemite National Park where we camped.
Monday 14 June
I took several photos in Yosemite valley and on the drive up to Glacier Point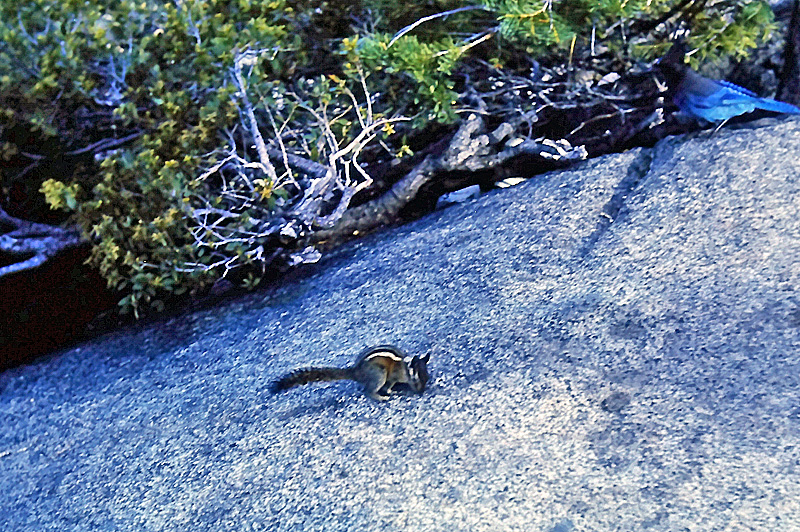 Chipmunk in Yosemite
From Yosemite we drove towards San Francisco, camping for the night in a park in the small town of Ripon, California.