Week 4: Pacific Northwest
Tuesday 15 June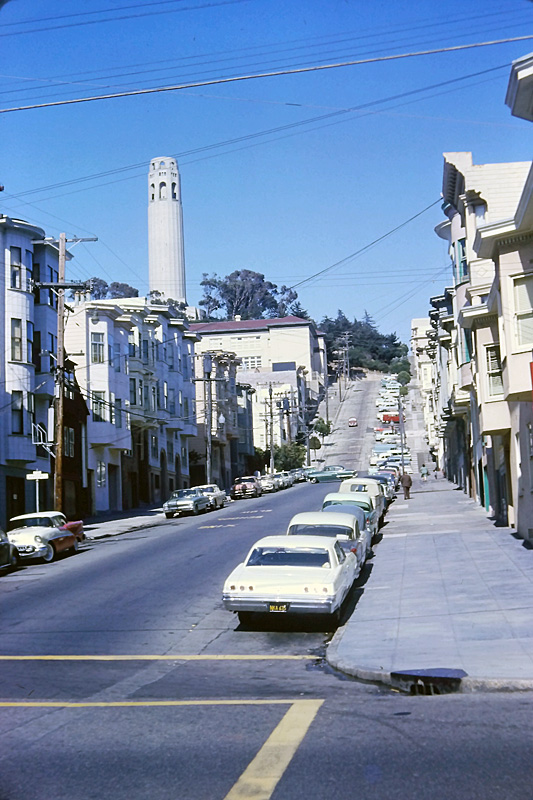 Steep street up Telegraph Hill, San Francisco
Golden Gate bridge seen from Telegraph Hill
Bay Bridge to Oakland, from Telegraph Hill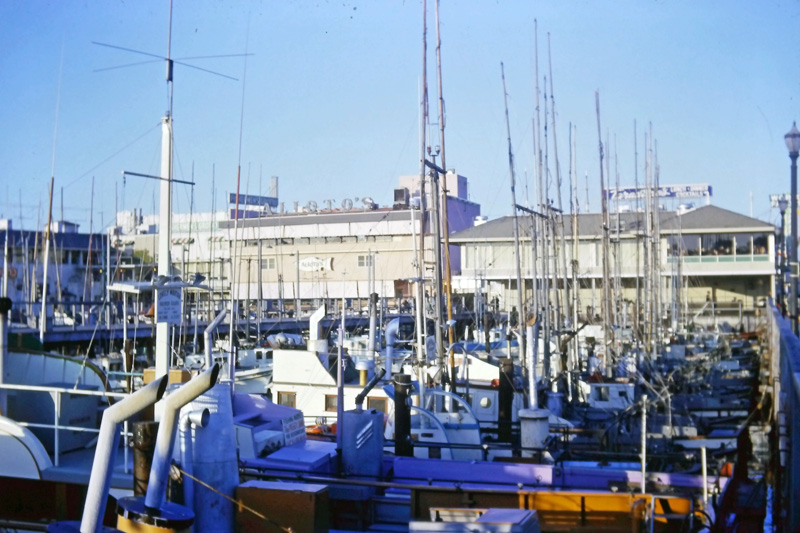 San Francisco harbour
The harbour at sunset
We drove over into Marin County and camped in Mt Tamalpais State Park.
Wednesday 16 June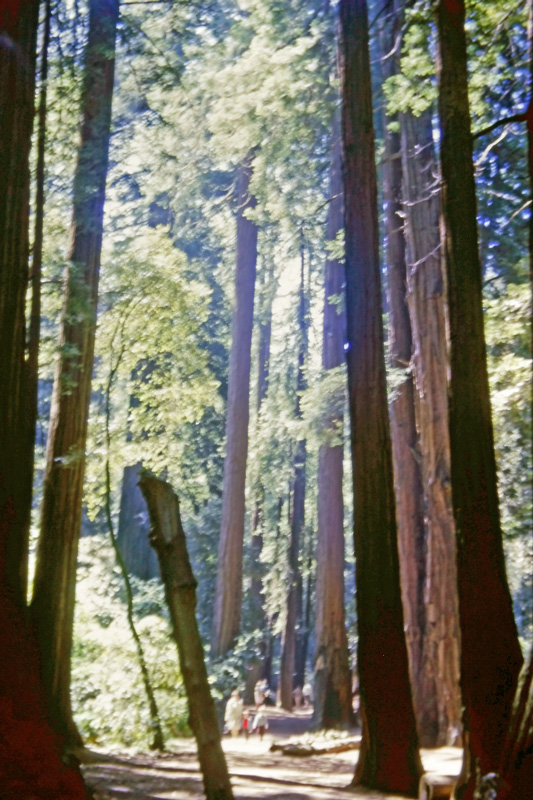 Muir Woods
Looking vertically upwards in Muir Woods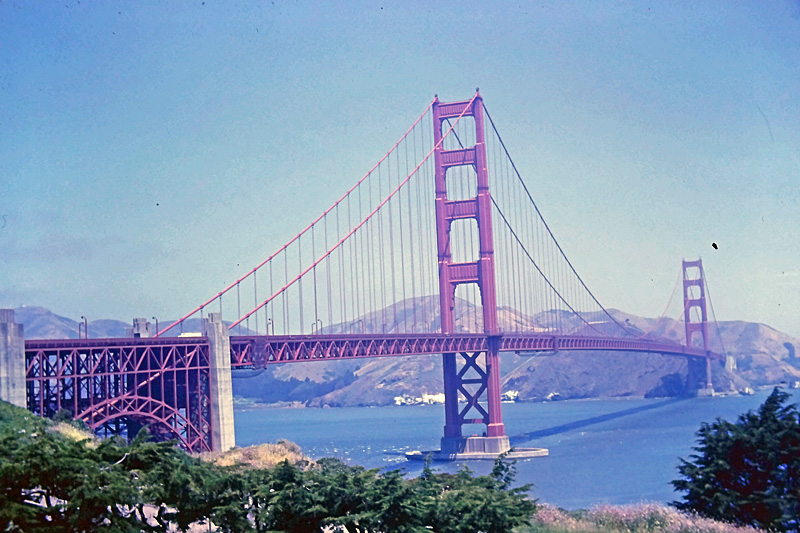 We drove over the Golden Gate Bridge, back into San Francisco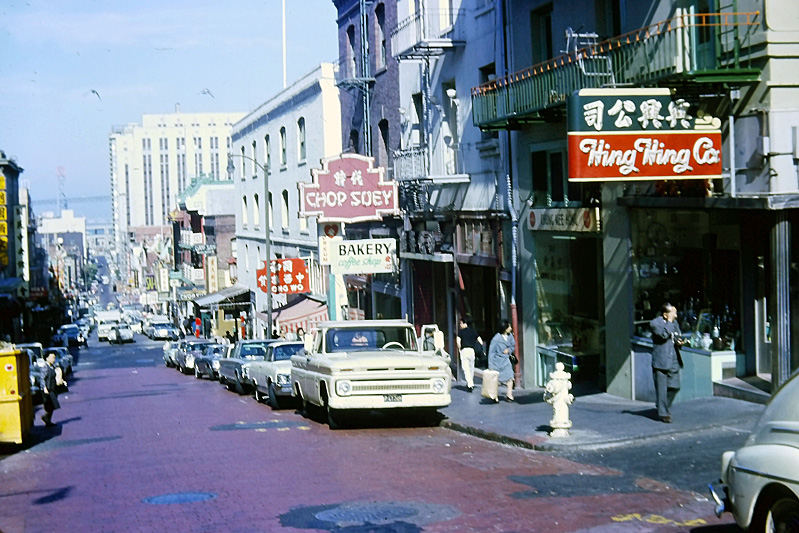 San Francisco Chinatown
After a lazy day in San Francisco we set off north and camped in Colusa, CA, next to the Sacramento River. On a sandy beach by the river, the VW sank up its axles in soft sand and we spent half an hour digging it out.
Thursday 17 June
In Klamath Falls, Oregon, this man gave us a guided tour of a timber mill
Crater Lake, at a height of 6000 feet, was cold and cloudy
The campground in Crater Lake National Park was closed because of snow. But we managed to find a patch of clear ground above the lake to pitch our tent.
Friday 18 June
Here I am at our emergency camping spot in the snowfield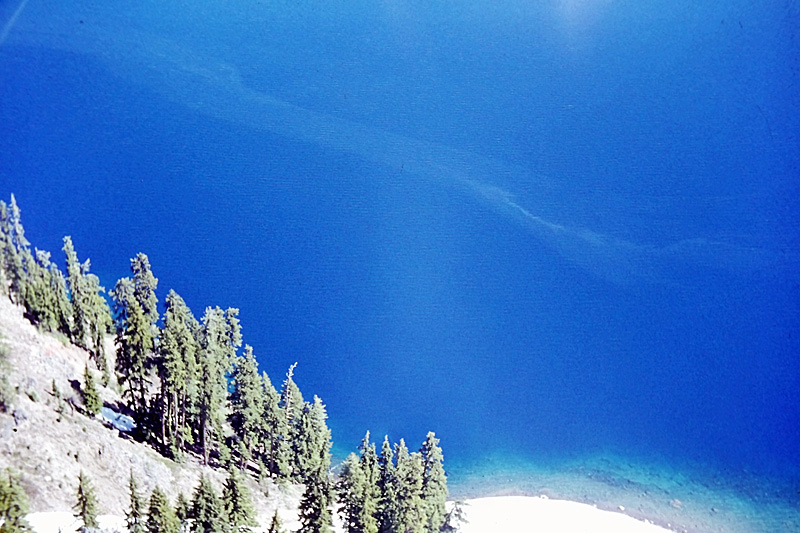 By morning the cloud had gone, and Crater Lake was a beautiful deep blue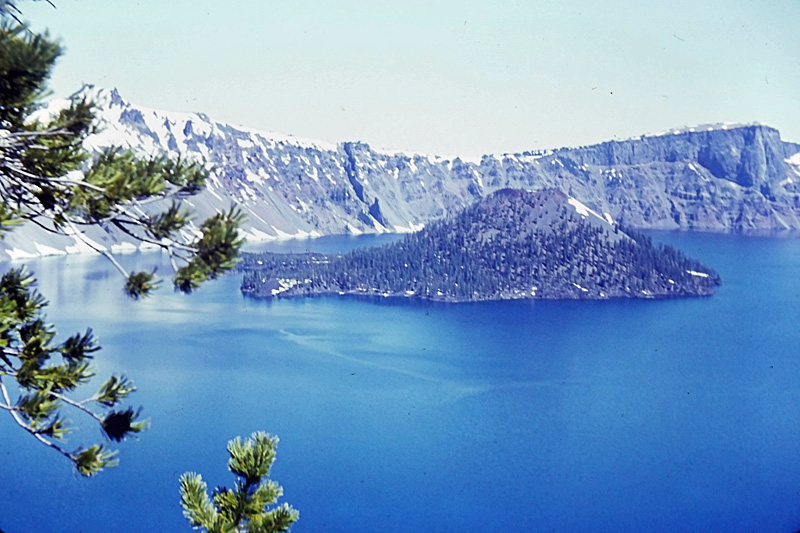 An island in Crater Lake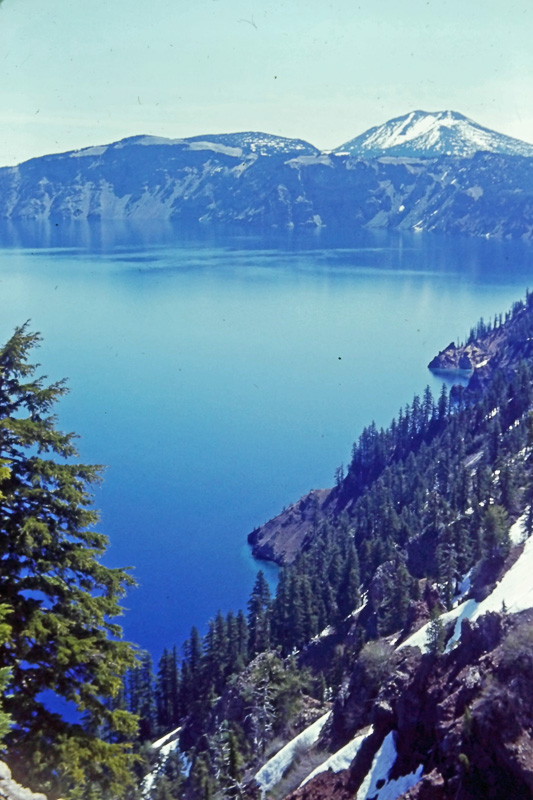 Another view of Crater Lake
Lunch stop at Diamond Lake, with Mt Thielsen in the background
Another view of Diamond Lake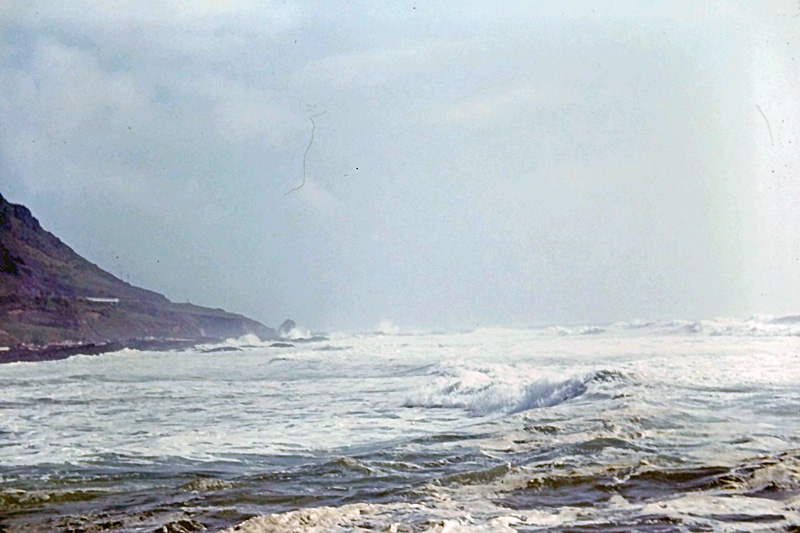 We reached the Pacific coast at Reedsport
We drove up the coastal road US101, passing Cape Foulweather
After driving through Portland, we followed the Columbia River to Bonneville, Oregon, where we camped.
Saturday 19 June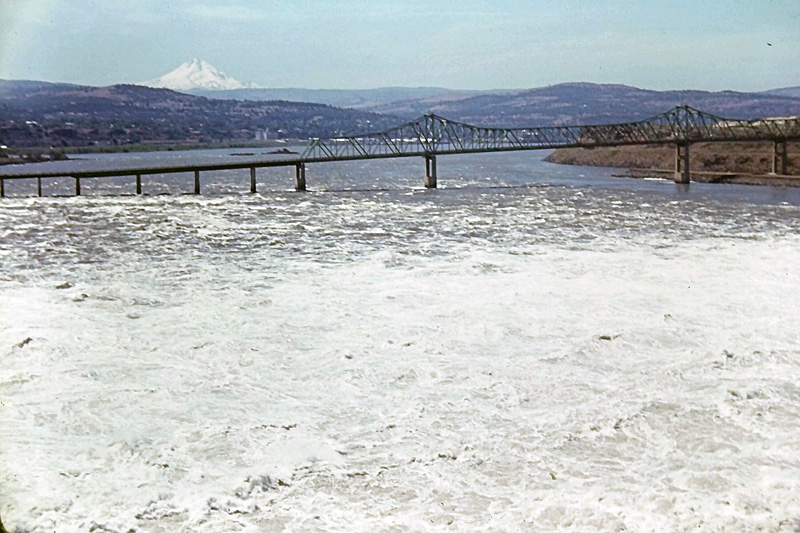 Bridge over the Columbia River, viewed from The Dalles Dam, with Mt Hood in the background
Forest campsite, somewhere near Spokane, Washington
We were directed to this campsite by a State policeman who had pulled us over for speeding. When we told him how much we admired his beautiful country and explained that we were foreigners looking for a campsite for the night, he turned very friendly, forgot about the speeding and gave us directions to a delightful campsite.
Sunday 20 June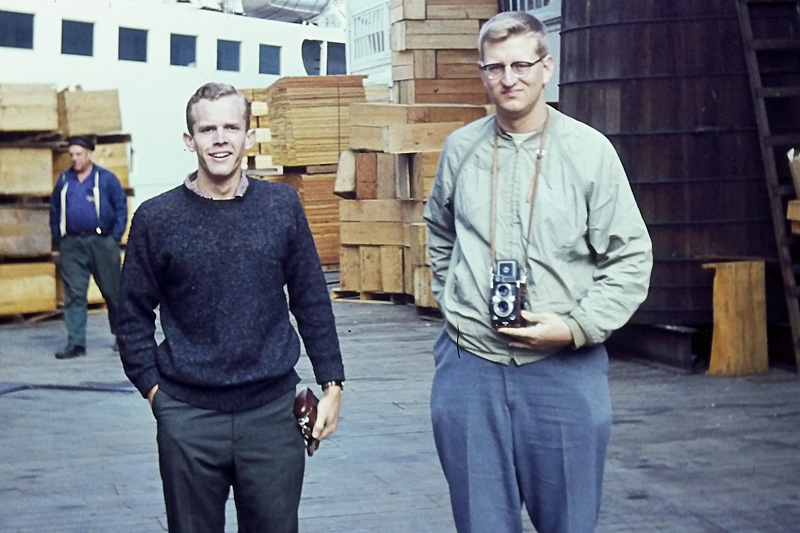 Clive with a friend who was being ordained in Spokane cathedral that day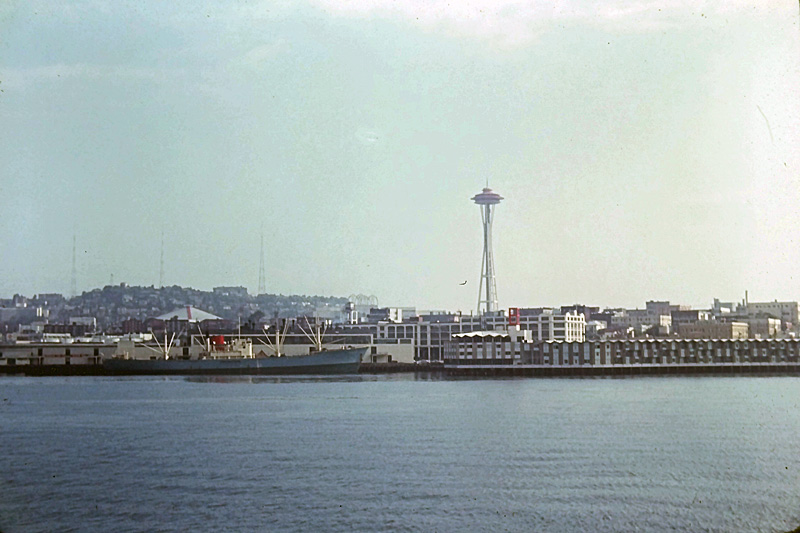 After the ordination service at the cathedral we drove right across Washington State to Seattle
I forget where we stayed in Seattle – probably with another of Clive's many friends.
Monday 21 June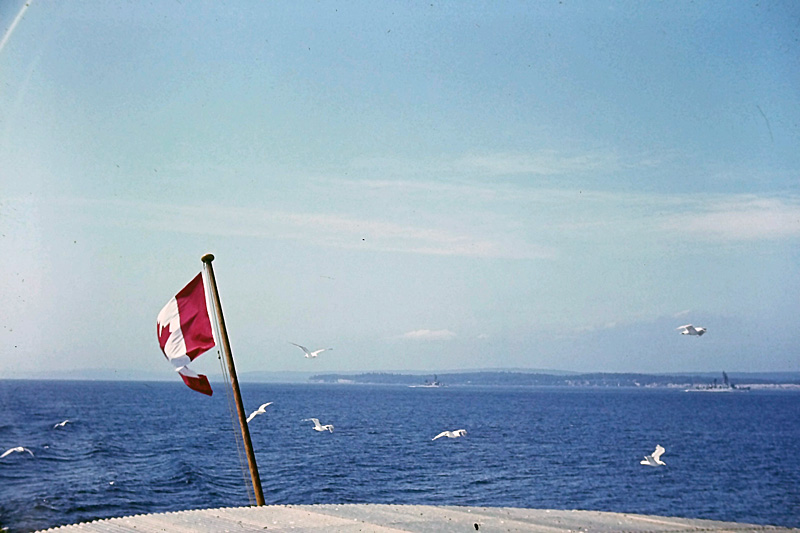 Leaving Seattle on the car ferry to Vancouver Island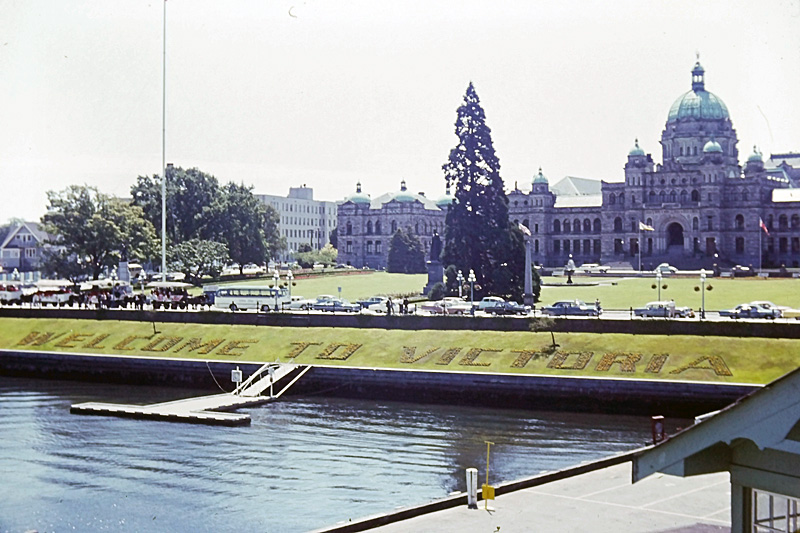 Arriving at Victoria, British Columbia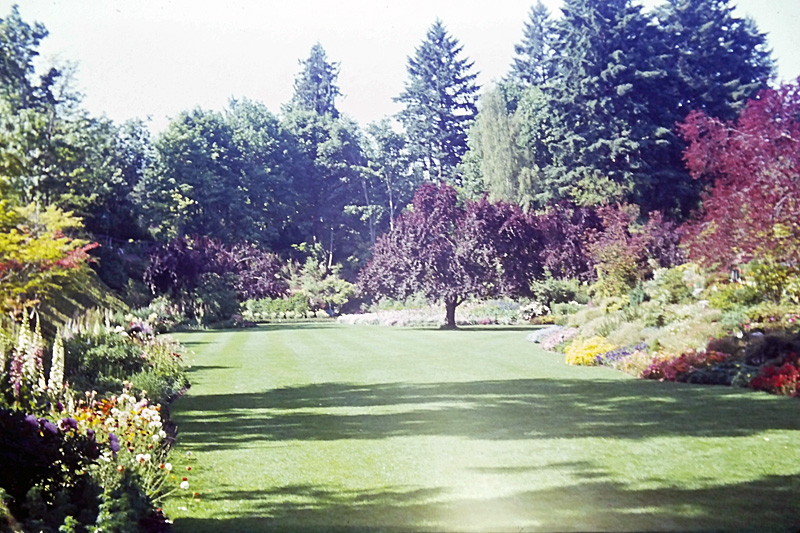 Butchart Gardens just outside Victoria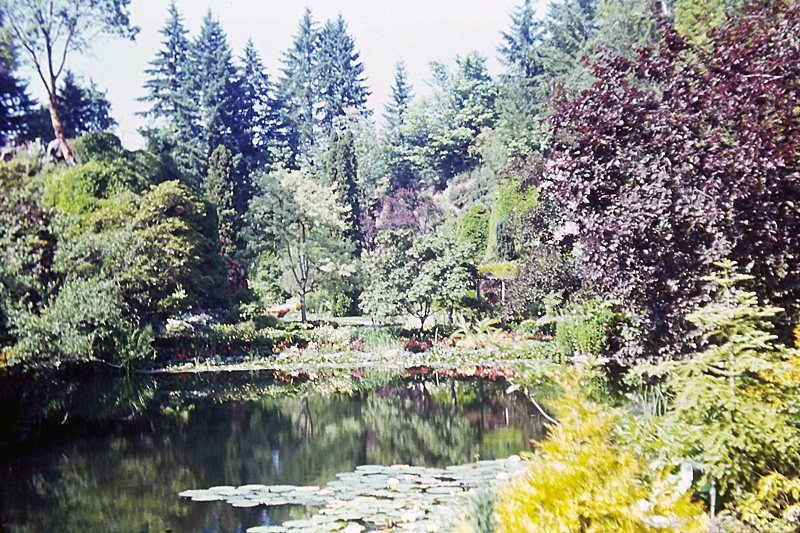 In Butchart Gardens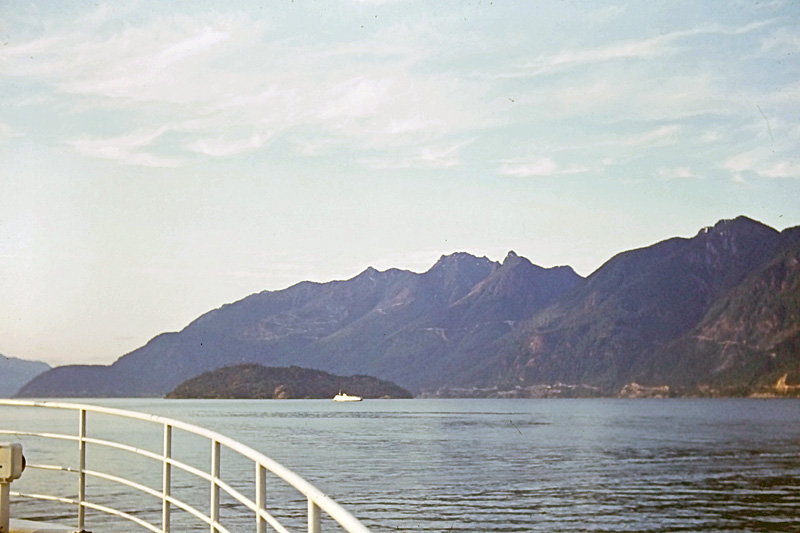 On the ferry from Nanaimo to Vancouver
For the next three nights we stayed with my cousins Mary and Bill and their four children, in Richmond, British Columbia.