Spain, August–September 2006
Page 1: Madrid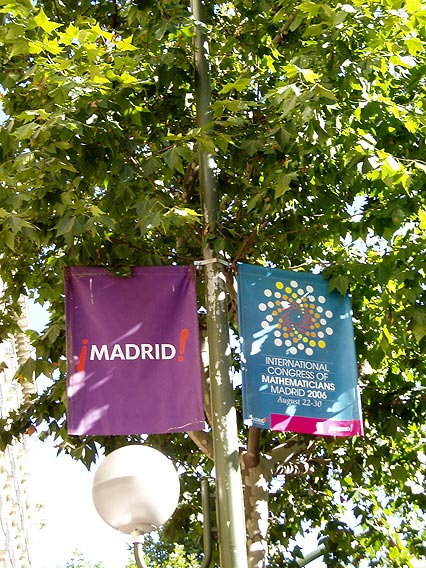 In Madrid, even the lamp posts were advertising the math congress.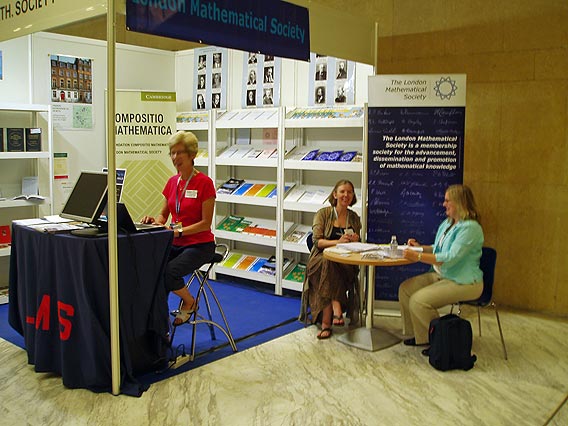 The two Susans (and an OUP rep) at the LMS stand.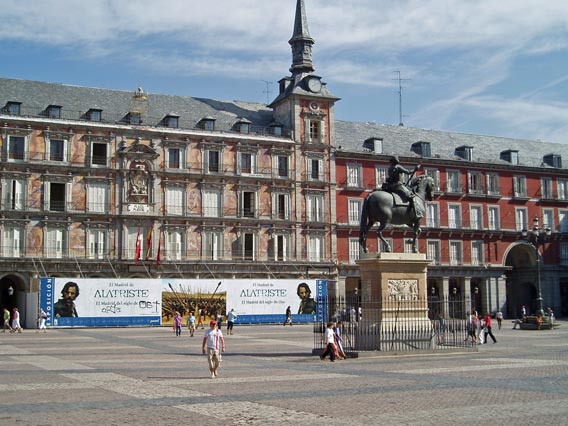 Plaza Mayor, with the statue of Felipe III.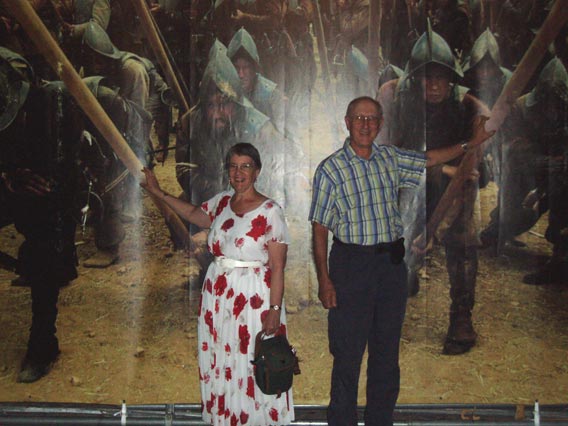 Inevitable photo of the Lances with lances.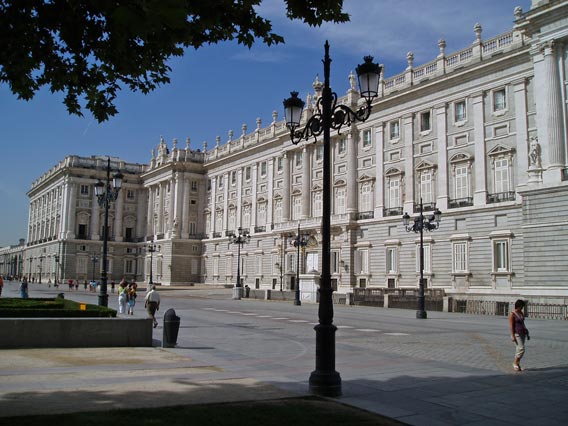 Palacio Real, the royal palace.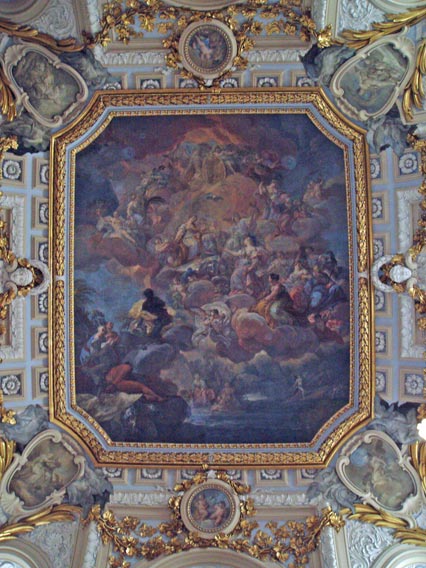 One of the magnificent ceilings in the palace.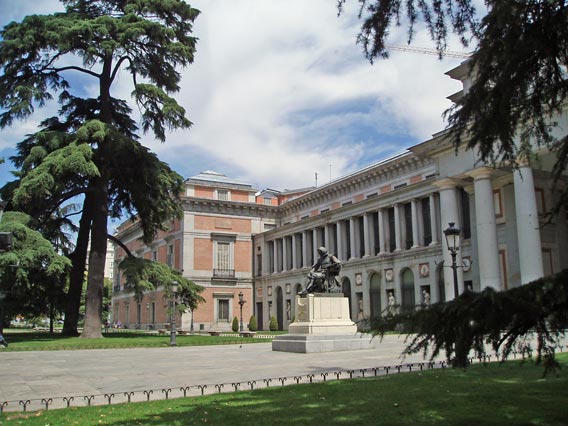 The Prado, with a statue of Velazquez in front.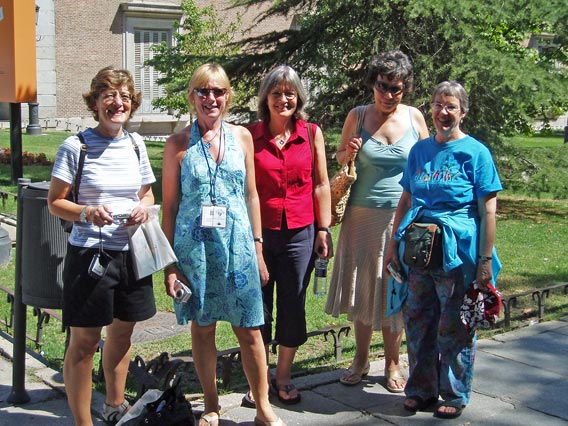 Monica, Pat, Ann, Lise and Mary outside the Prado.