Page 2: Madrid II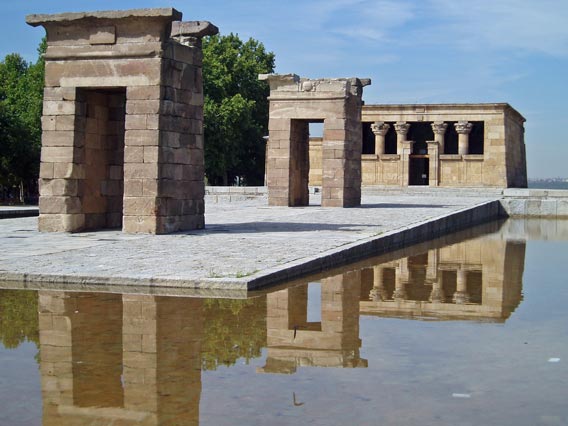 The Templo de Debod, a 2400-year old temple donated to Spain by the Egyptian government when its original site was flooded behind the Aswan High Dam.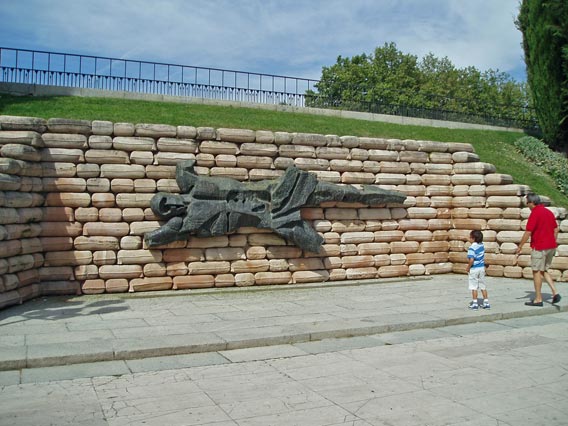 Monument to those who died in the Spanish civil war.
The Plaza de España.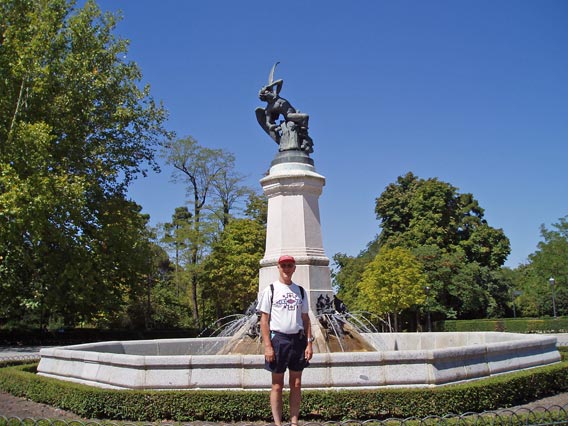 Chris by the statue of the fallen angel in the Parque del Buen Retiro.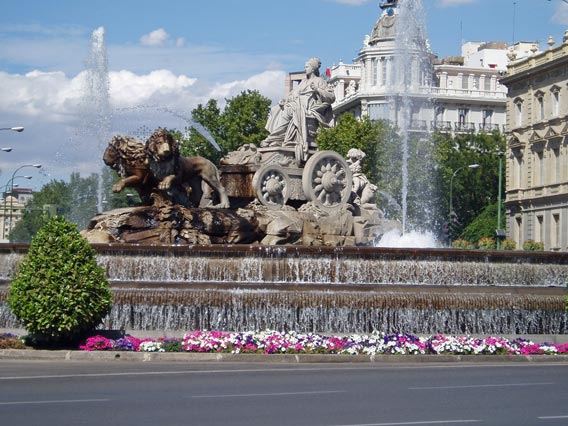 Yet more fountains: the Plaza de Cibeles.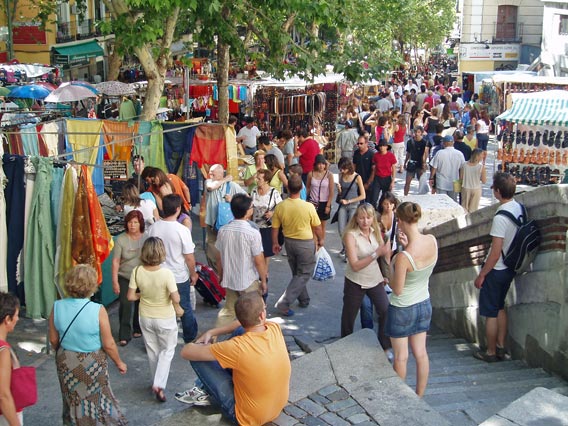 The Sunday morning street market in El Rastro.