Page 3: Toledo and Guadalupe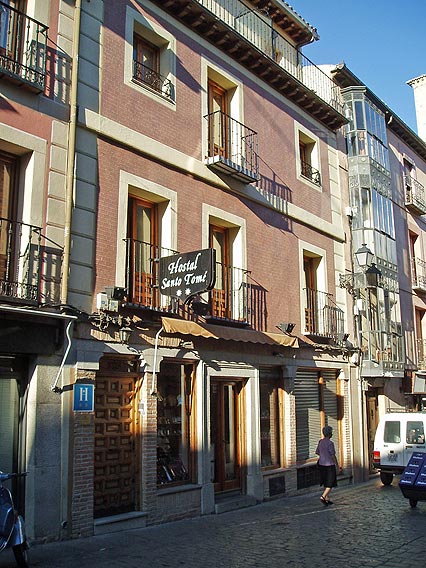 The friendly, cheap, comfortable and very centrally located Hostal Santo Tomé, where we stayed in Toledo (highly recommended).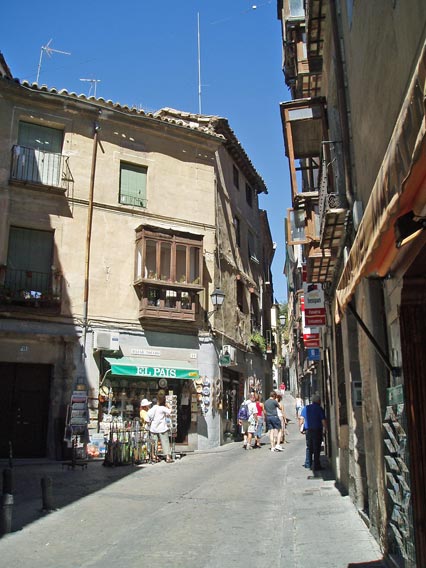 A typical narrow calle in Toledo.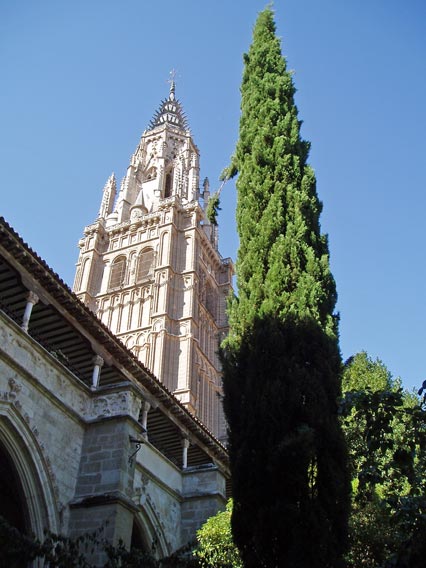 The tower of Toledo cathedral, from the cloister.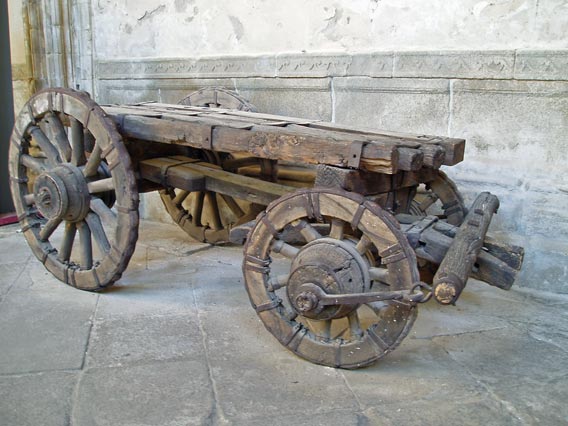 Ancient wagon, in the same cloister.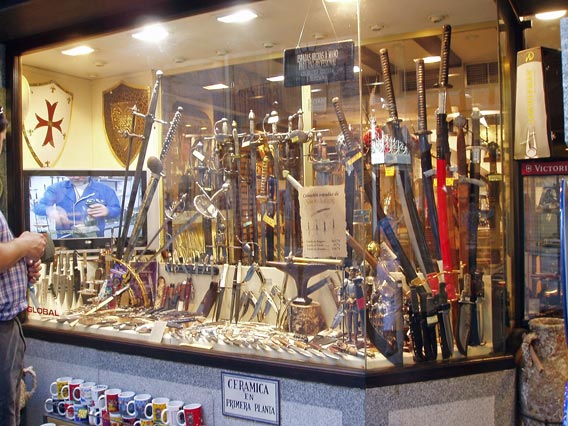 Practically every other shop in Toledo is an outlet for Toledo steel, in the form of knives, swords and suits of armour.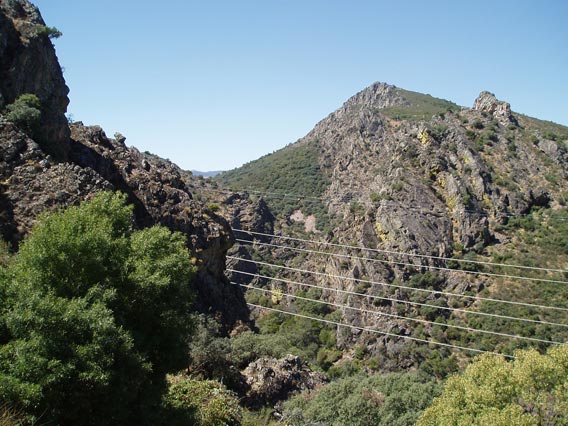 Attractive scenery in the Sierra de Guadalupe (pity about the power cables).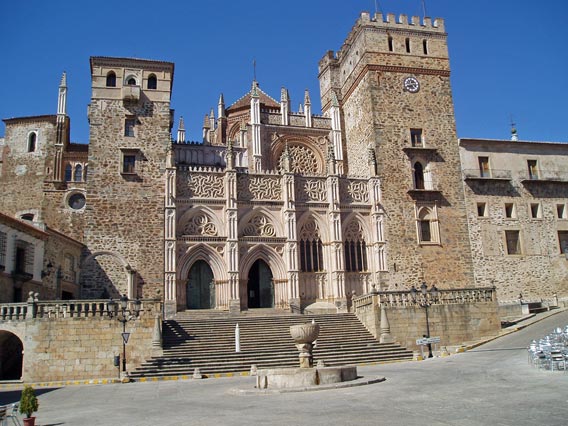 The monastery in the centre of the little town of Guadalupe.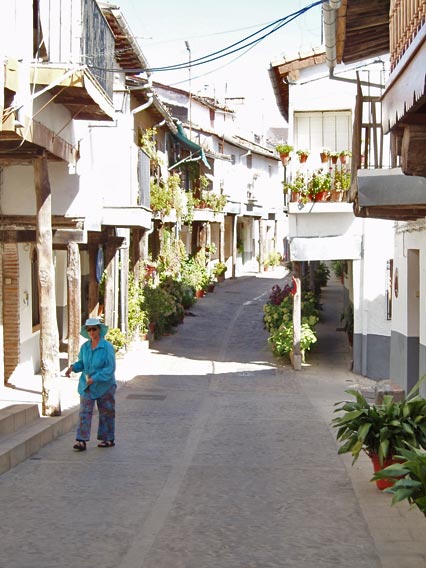 Residential calle in Guadalupe.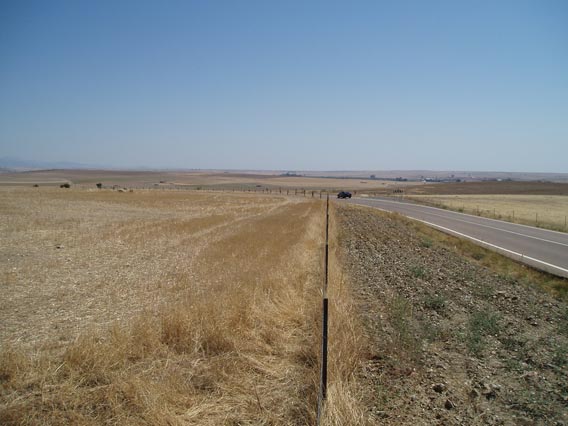 Typical summer landscape in Extremadura: flat, dry and baking hot.