Page 4: Mérida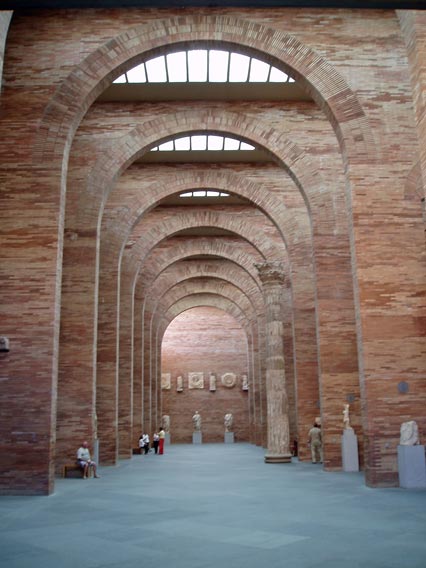 The impressive Museo Nacional de Arte Romano. Mérida, which was the capital of the Roman province of Lusitania, claims to contain more Roman remains and artefacts than anywhere except Rome itself.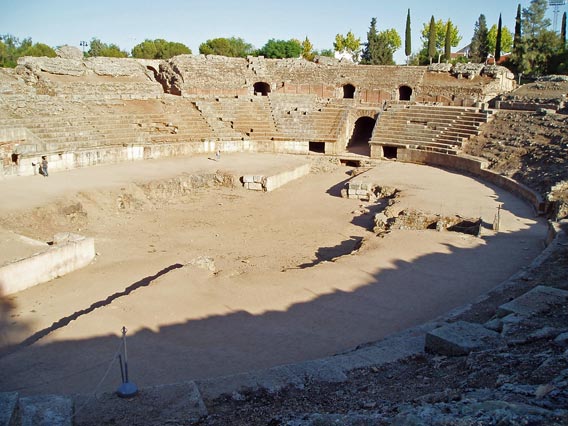 The Roman amphitheatre.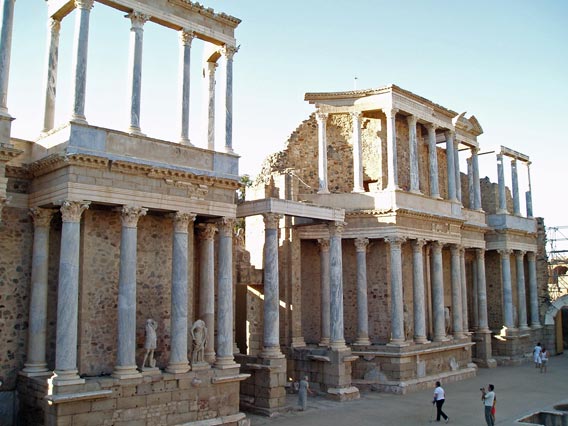 The Roman theatre, next door to the amphitheatre.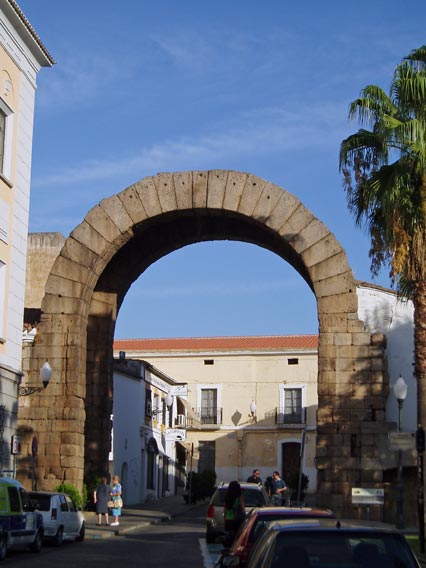 "Trajan's arch", in the Calle de Trajano, is certainly Roman but probably nothing to do with the emperor Trajan.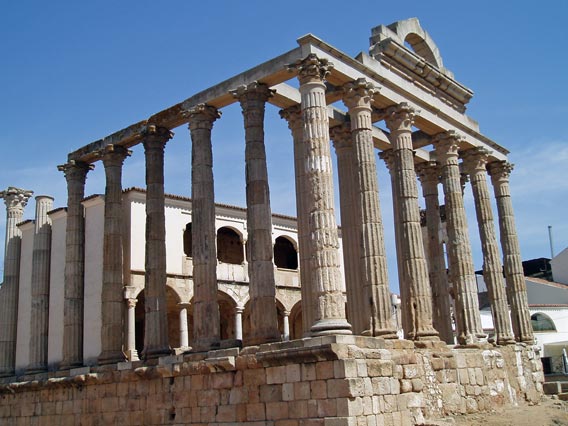 The Templo de Diana, on the other hand, probably really was a temple of Diana.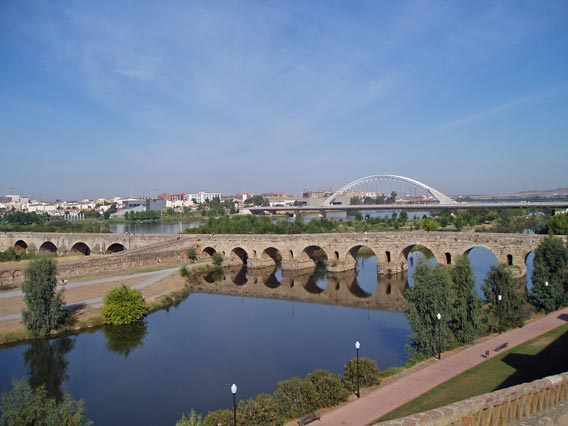 Bridges old and new. The Roman bridge in the foreground is still in use for pedestrians, and I even saw a car go across it although I think this is illegal. Beyond it, the Lusitania road bridge across the Guadiana has three main spans instead of 60, and is some 2000 years younger.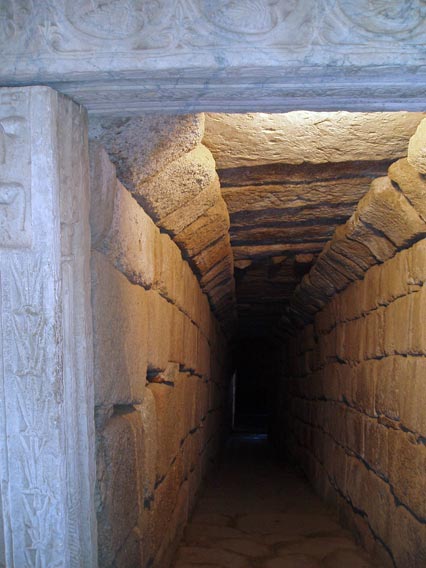 A tunnel in the Moorish Alcazaba, leading to a water tank fed by the Rio Guadiana, for use in case the fort was besieged.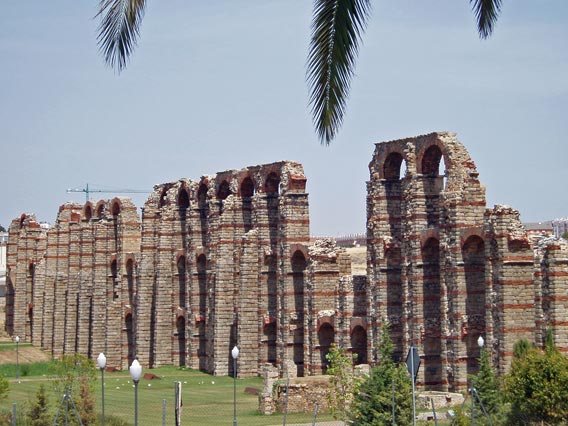 One of the two aqueducts that once provided the Roman city's water.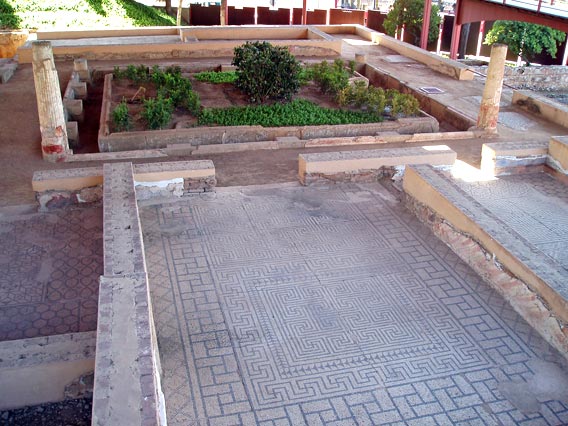 Elaborate mosaic floor of a Roman villa.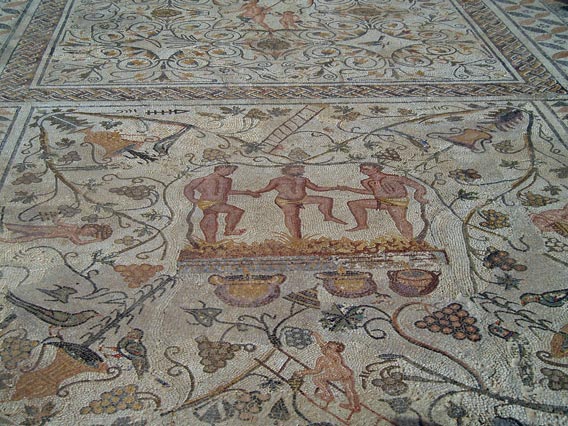 Treading the grapes: another beautifully preserved mosaic floor.