Tenerife and La Gomera,
February 2009
Tenerife from the ferry, on a day trip to La Gomera.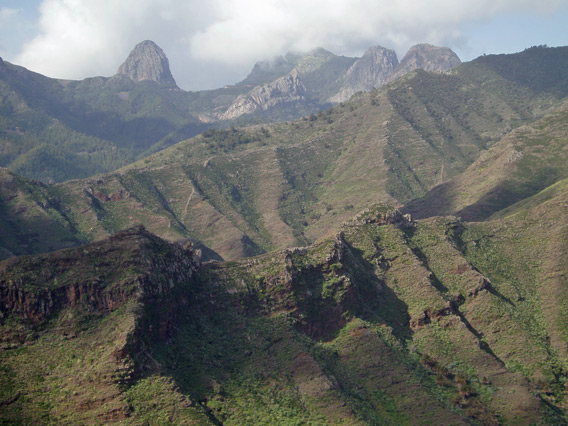 View across La Gomera to the Roque de Agando.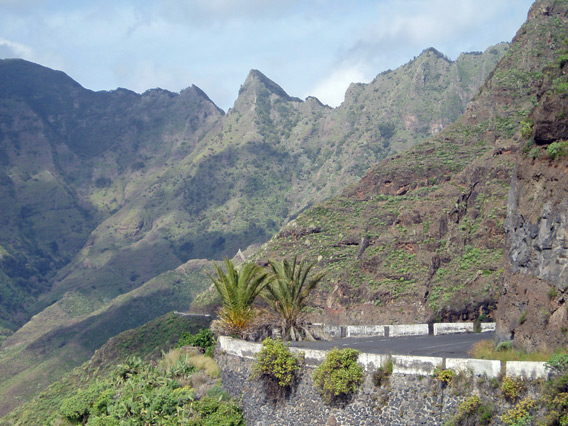 Interior of La Gomera.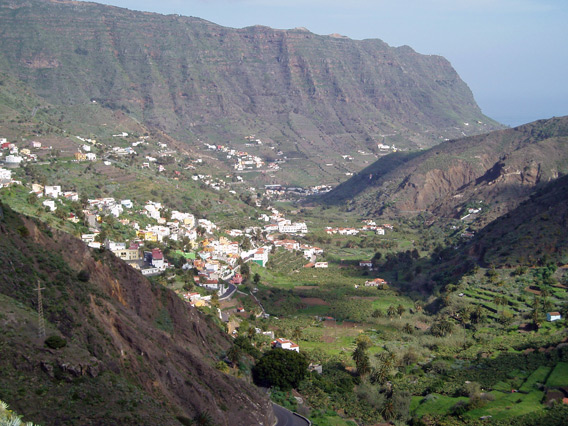 On the road down to Hermigua.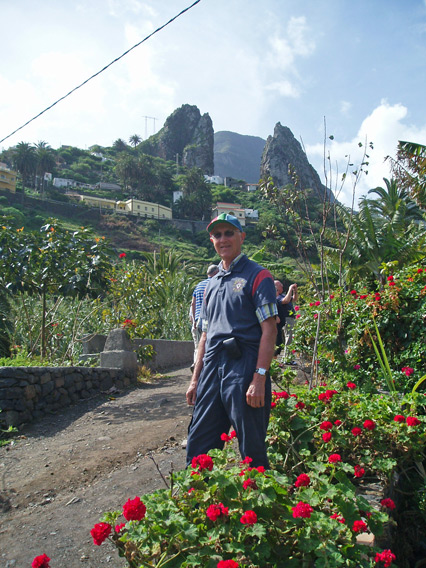 Chris at Hermigua.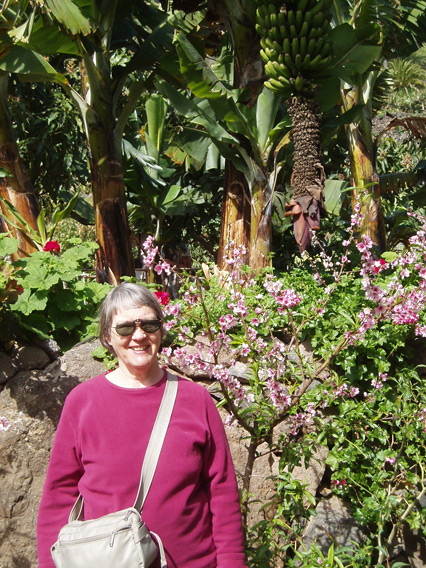 Mary at Hermigua.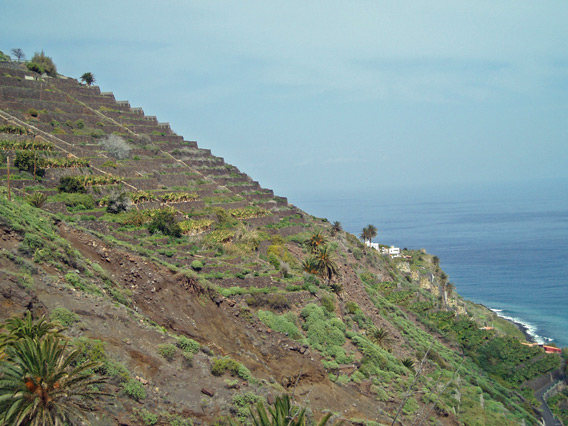 Terraced hillsode, Agulo.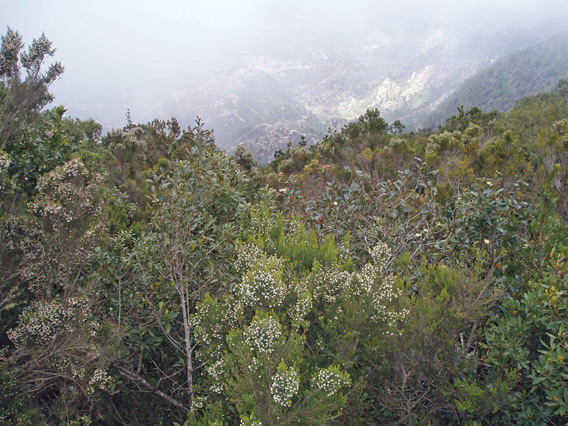 Laurisilva forest, interior of La Gomera.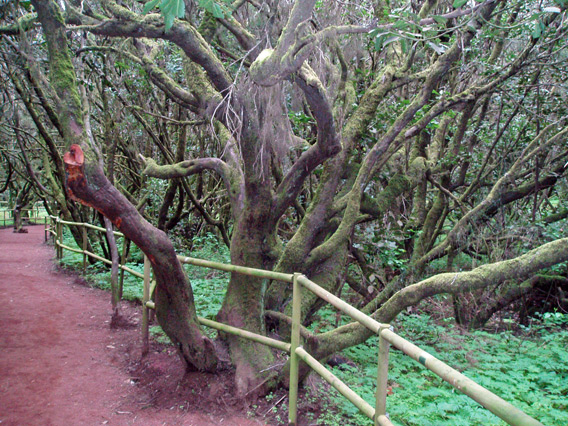 Laurel trees at La Laguna Grande.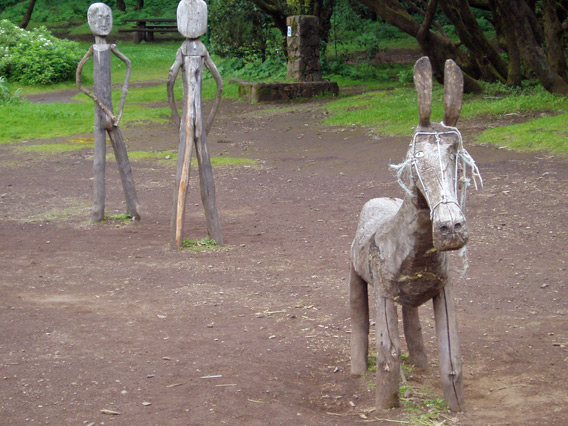 Carved figures at La Laguna Grande.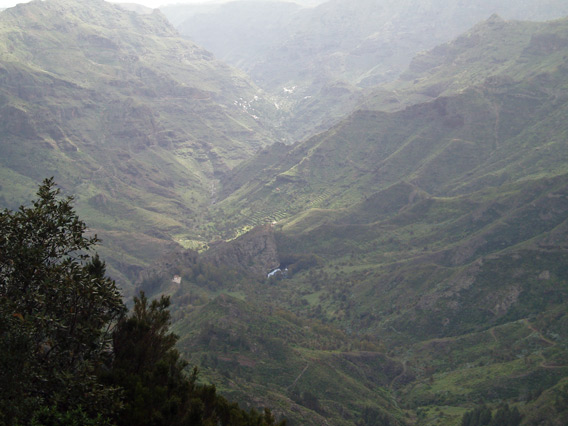 Barranco Santiago, towards the south of La Gomera.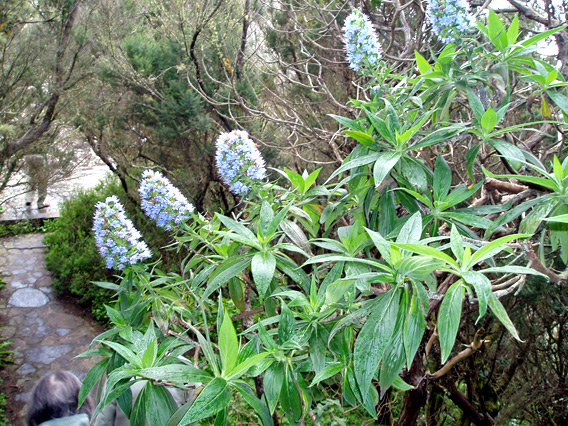 Blue flowering shrub. We were told that its name is something like Taquinasti (sp?).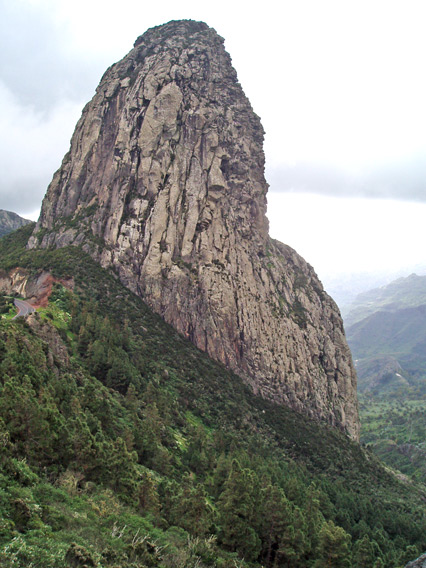 Roque de Agando, close up.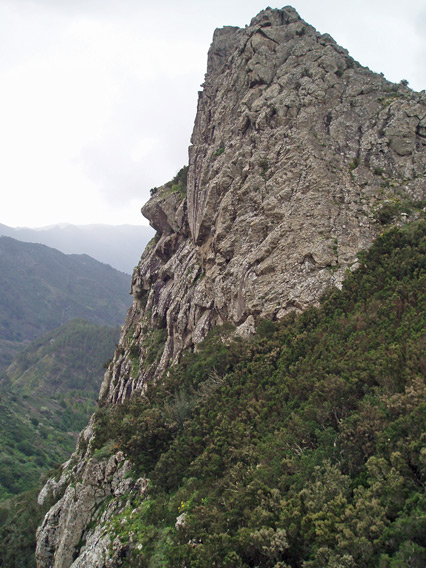 Another rocky pillar.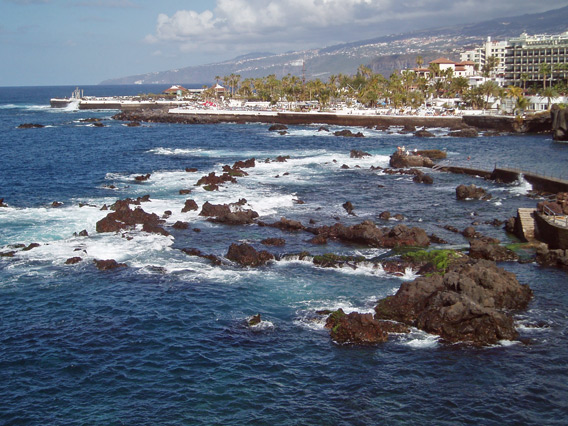 Back on Tenerife, the waterfront at Puerto de la Cruz.
A final view of the Roques de García.