New England, October 2014
Boston
Start of the "Freedom Trail", on Boston Common, showing the State House.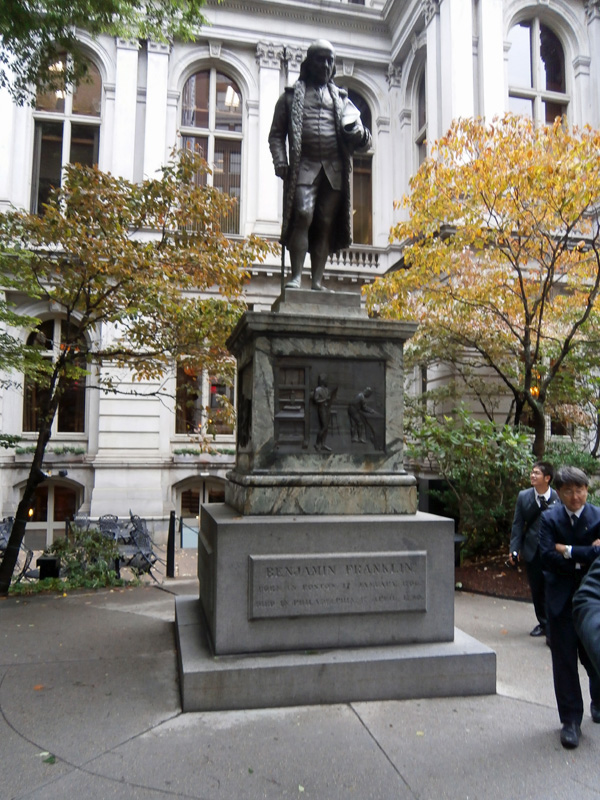 Statue of Ben Franklin, outside Old City Hall.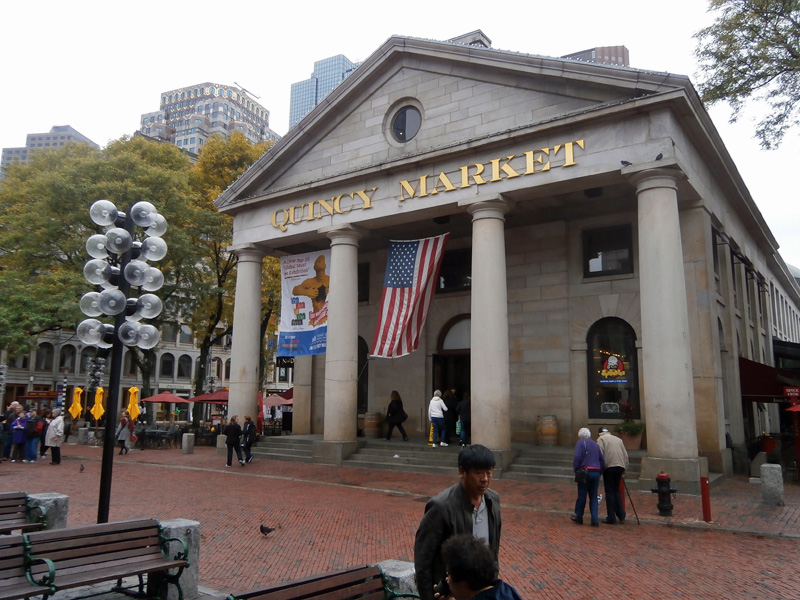 Quincy Market.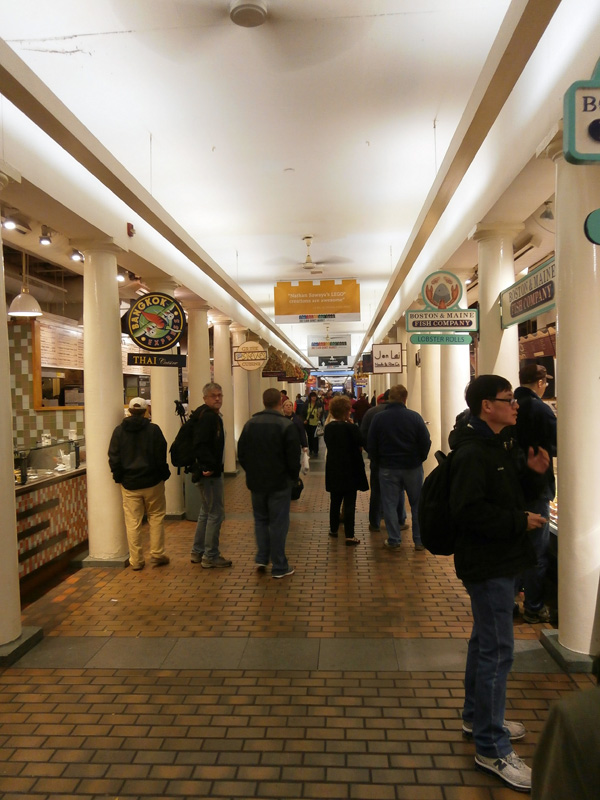 Inside Quincy Market.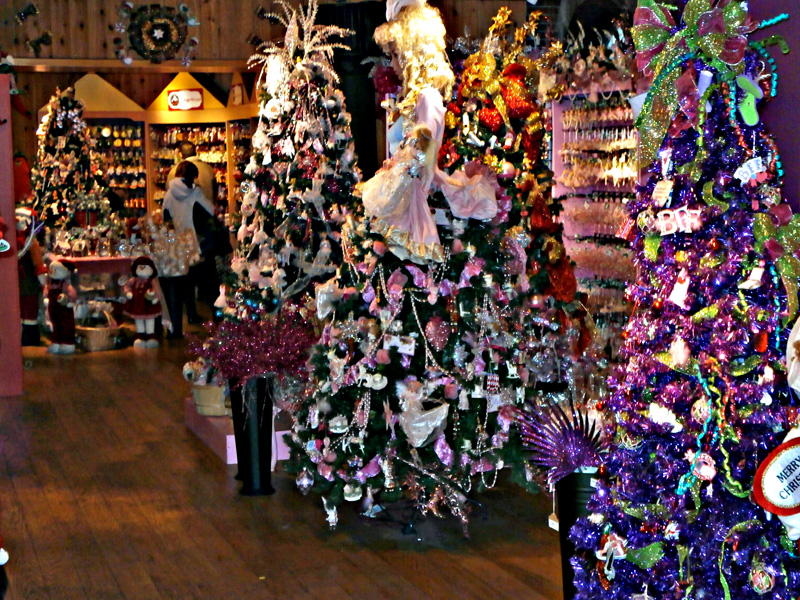 In Quincy Market, a shop devoted entirely to kitsch Christmas decorations.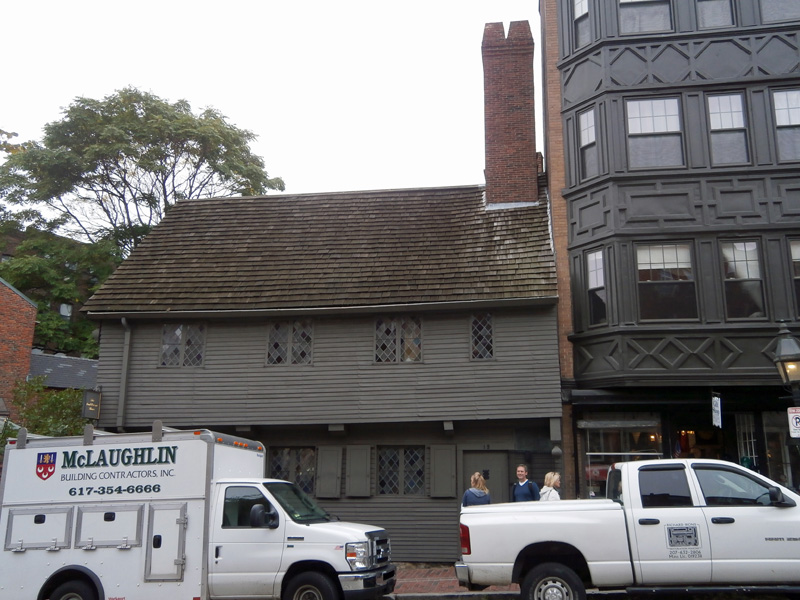 Paul Revere's house (c.1680), unfortunately obscured by builders' vans.
Boats on the Charles River, with the rotunda of the MIT campus on the opposite shore.
Maine
Ogunquit beach.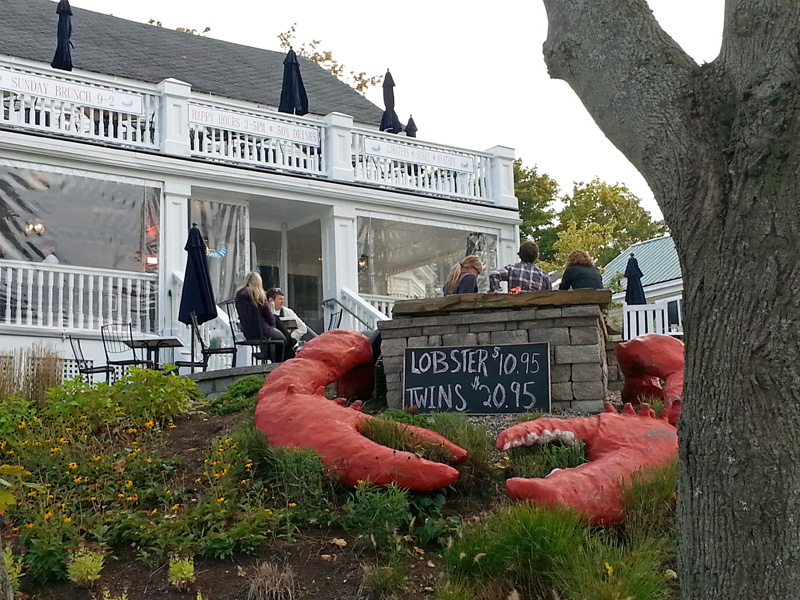 Restaurant in Kennebunkport.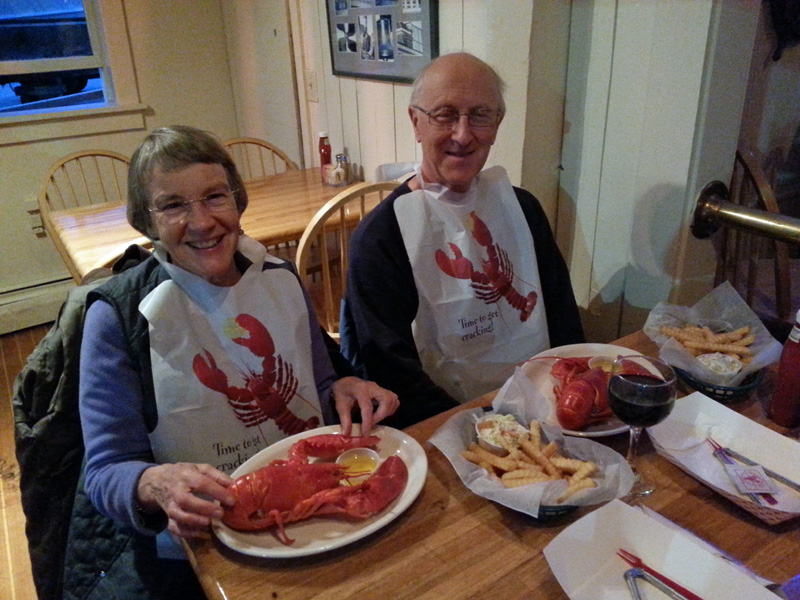 We had our lobster dinner at another Kennebunkport restaurant, the Pilot House.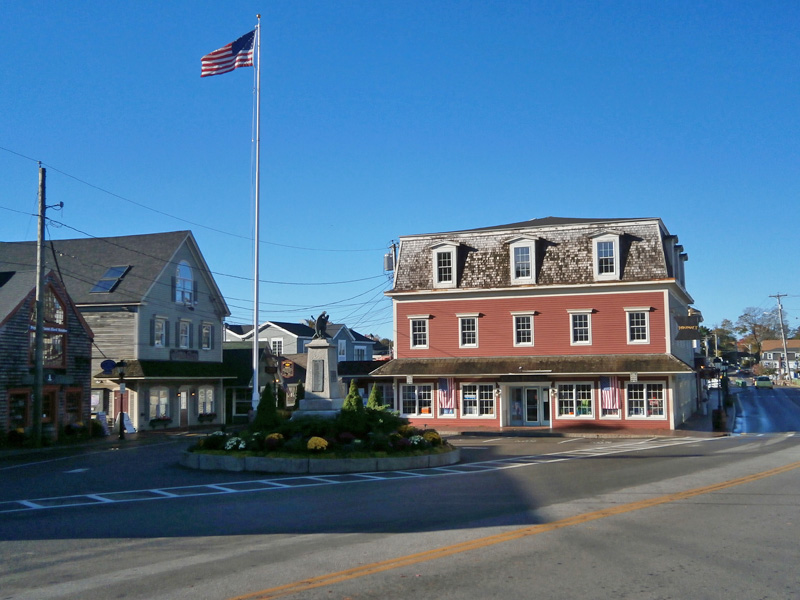 Kennebunkport, Sunday morning.
New Hampshire
Wolfeboro has a fine station building (though the last train left in 1985, and there has been no regular passenger service since 1936).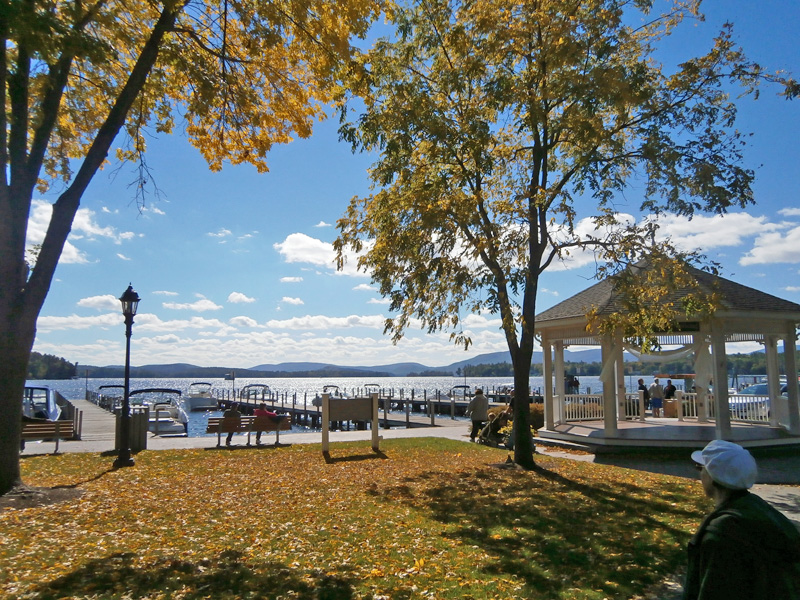 Lake Winnipesaukee, from Wolfeboro.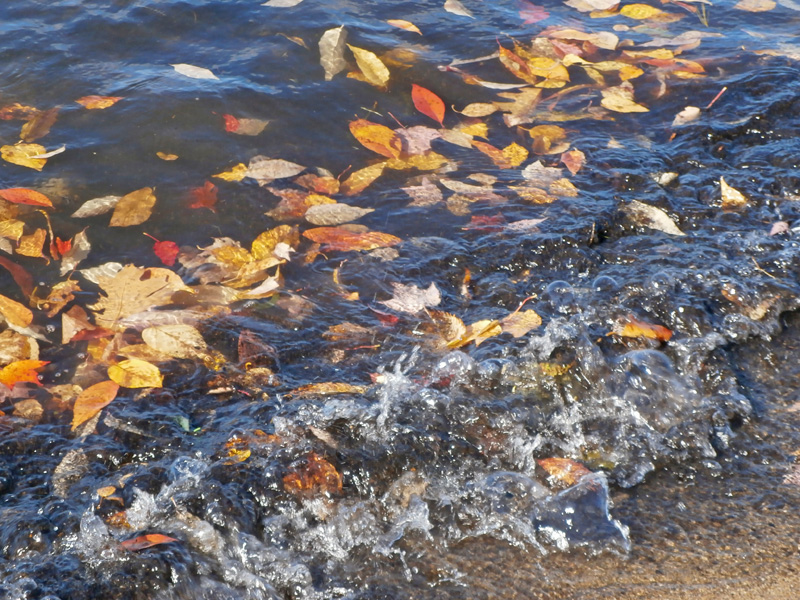 Leaves on Lake Winnipesaukee, at Ellacoya State Park.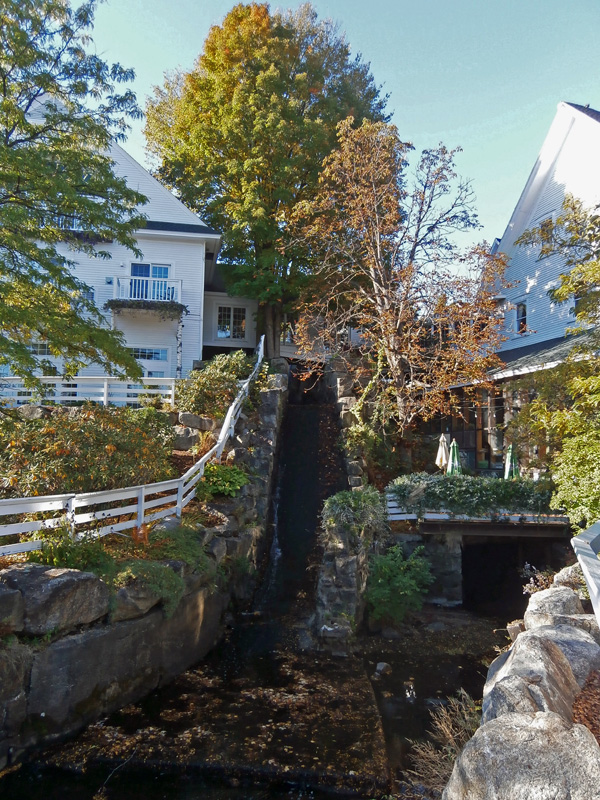 We stayed overnight at the Inn at Mill Falls, Meredith.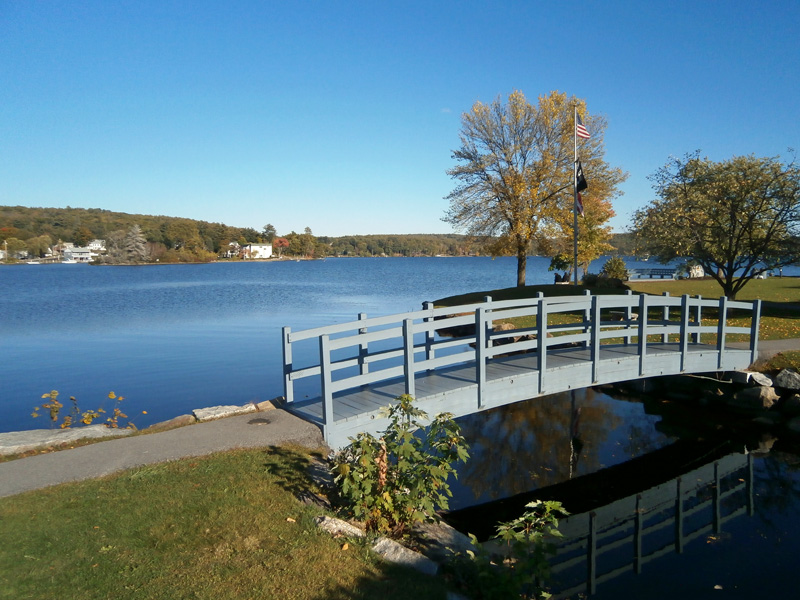 Lake Winnipesaukee at Meredith.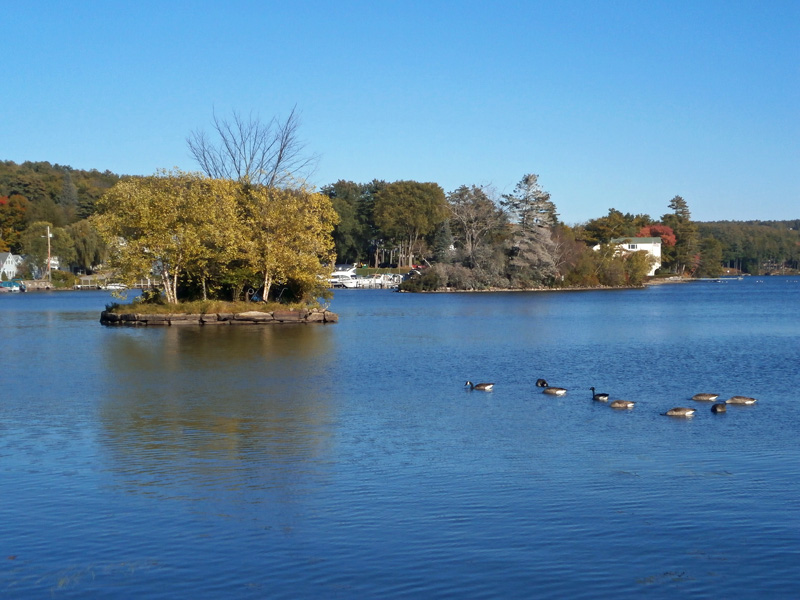 Another view from the same spot.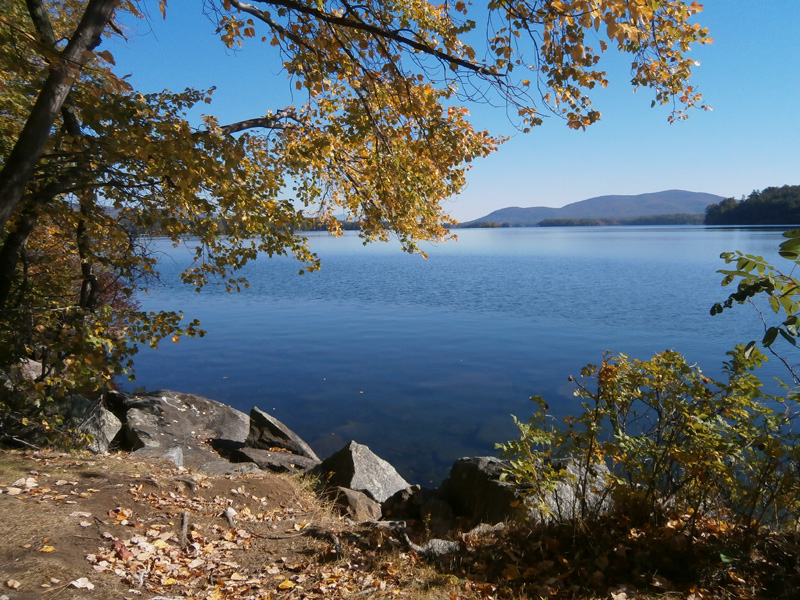 Lake Squam, where On Golden Pond was filmed.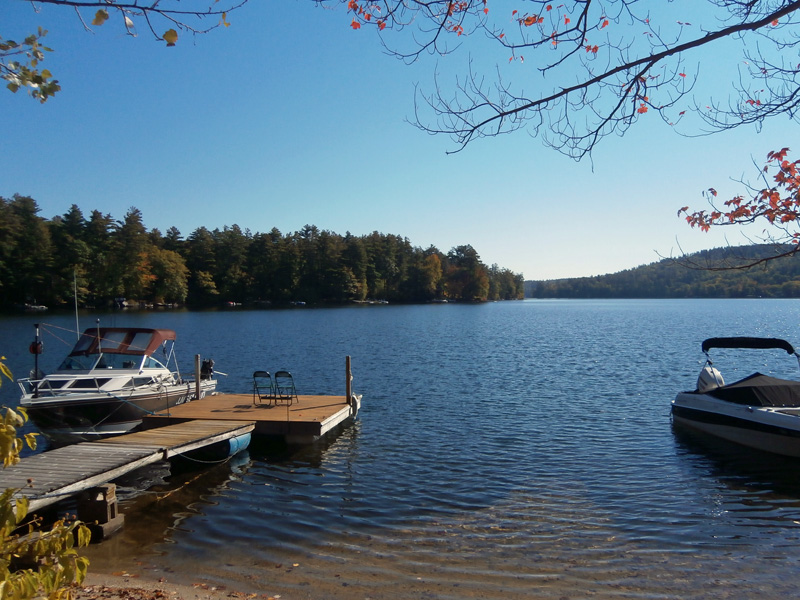 Another corner of Lake Squam.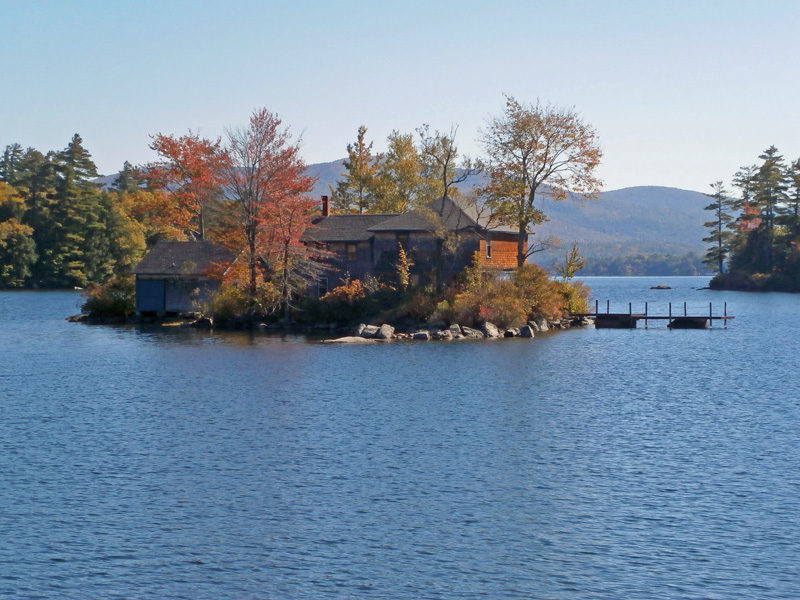 This house occupies almost the whole of a little island on Lake Squam.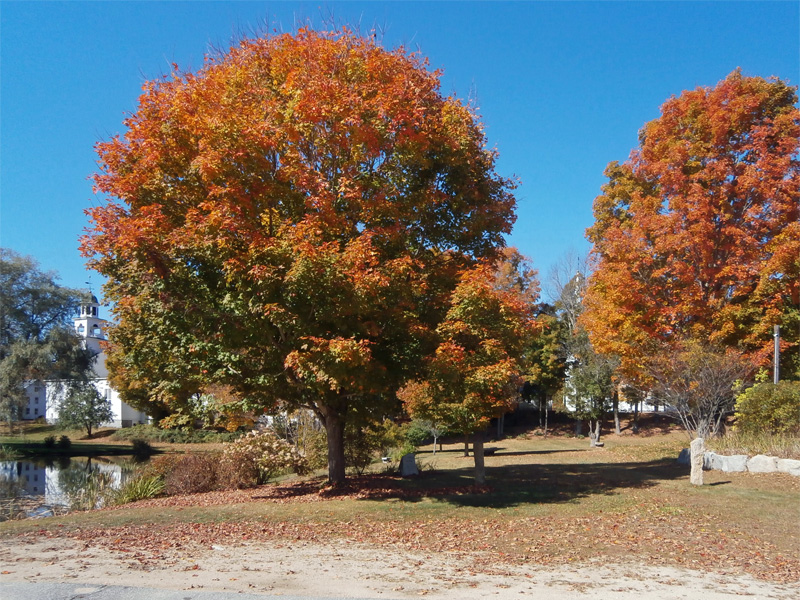 The picturesque village of Center Sandwich.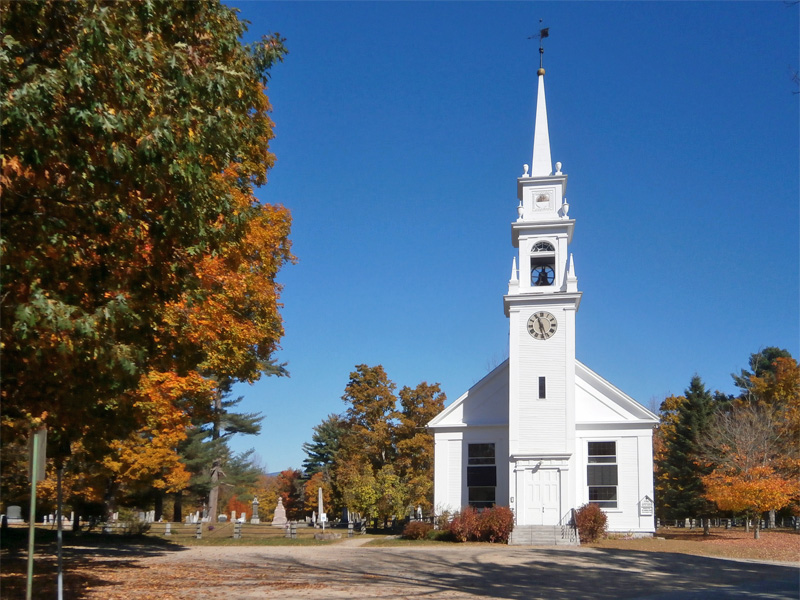 The church at Center Sandwich.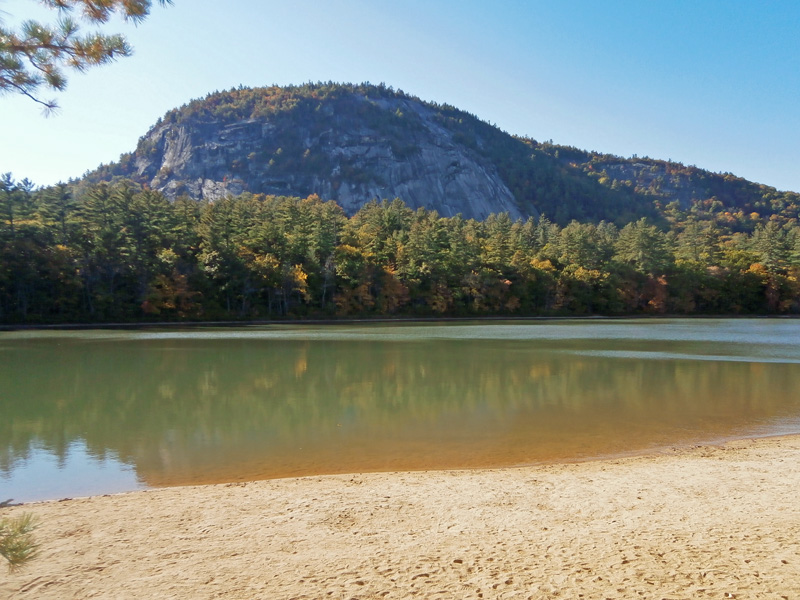 Echo Lake, in the foothills of the White Mountains.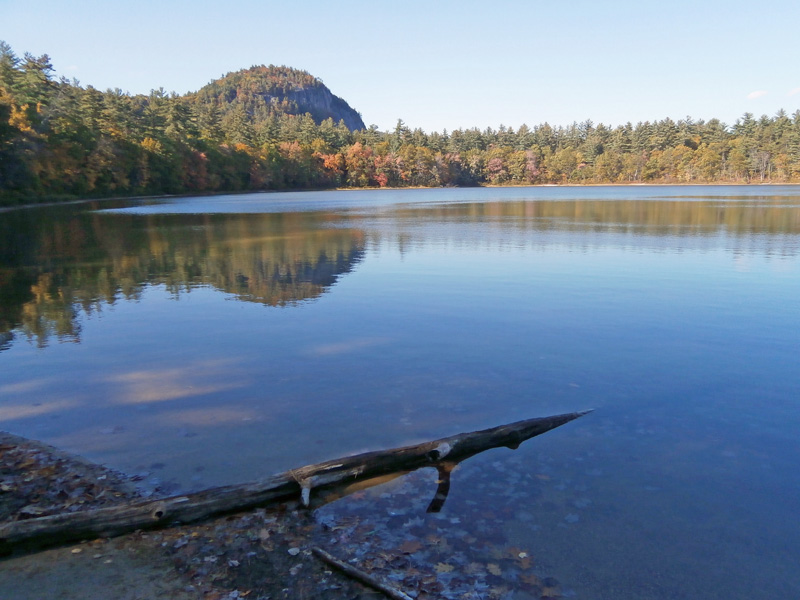 Echo Lake from the other side (we walked right round it).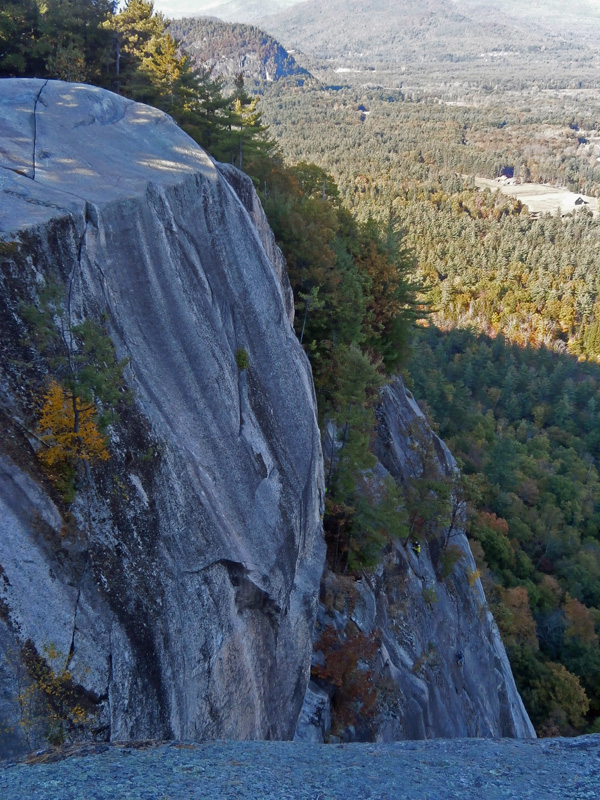 Cathedral Ledge (with a pair of rock climbers making their way up it).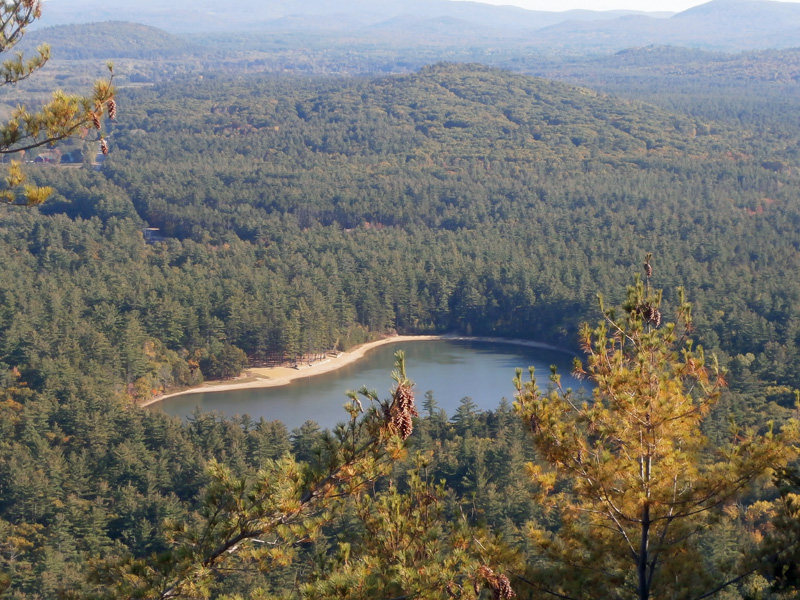 Echo Lake, seen from Cathedral Ledge.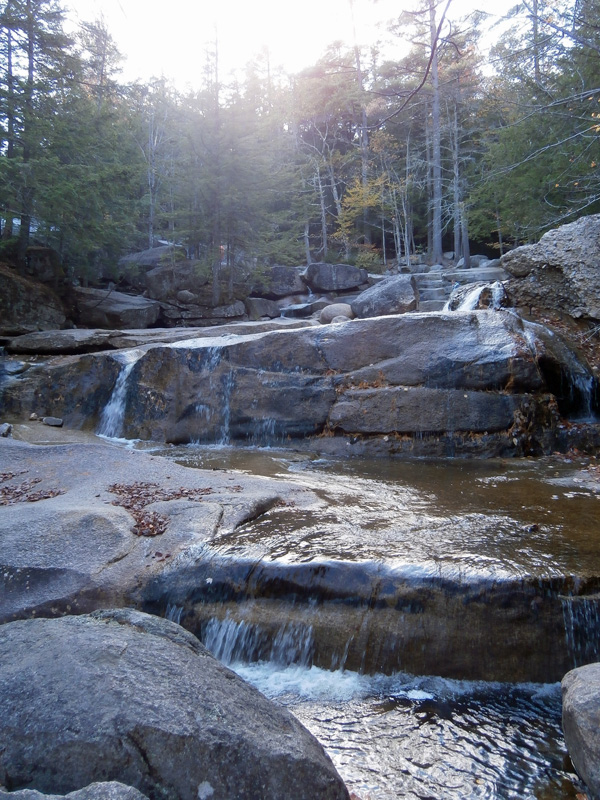 Diana's Baths, in the White Mountains National Forest.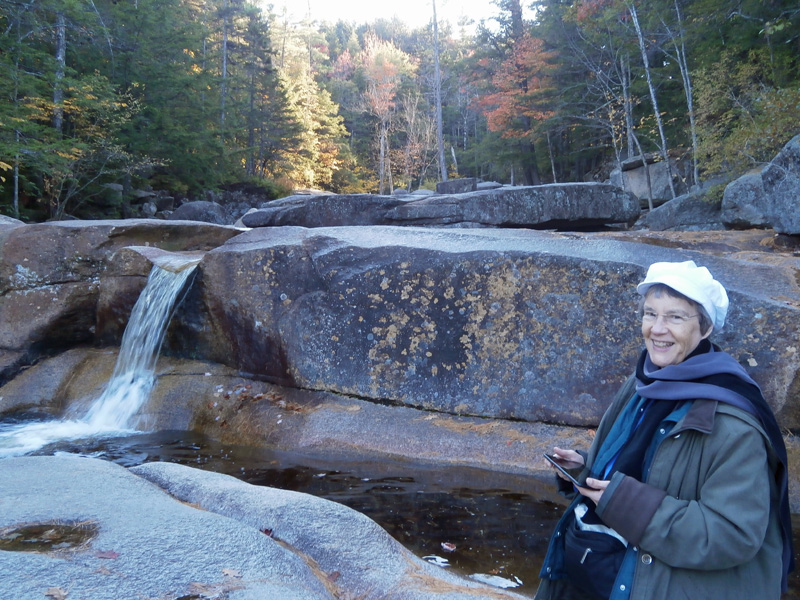 Mary at Diana's Baths.