Vienna, September 2015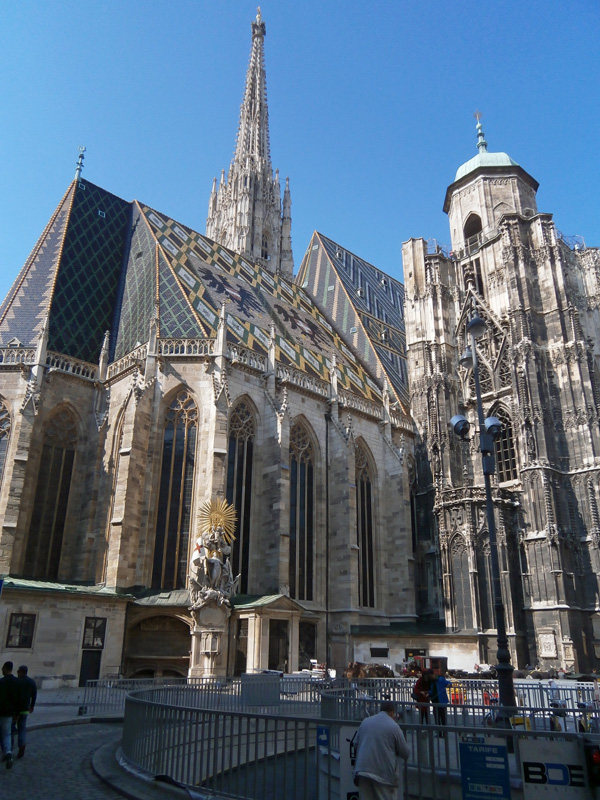 Stephansdom (St Stephen's cathedral), with its colourful tiled roof.
Inside Stephansdom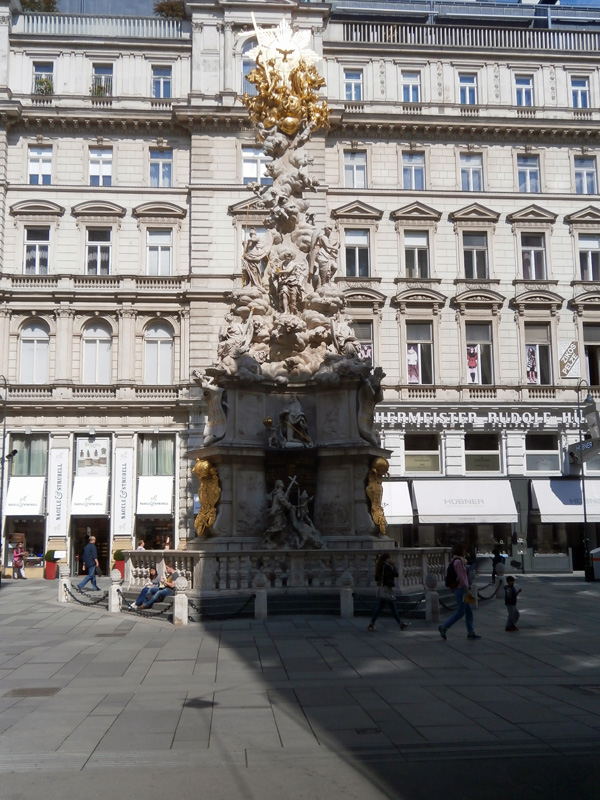 The Pestsäule (plague column) erected in 1693 to commemorate the end of the plague.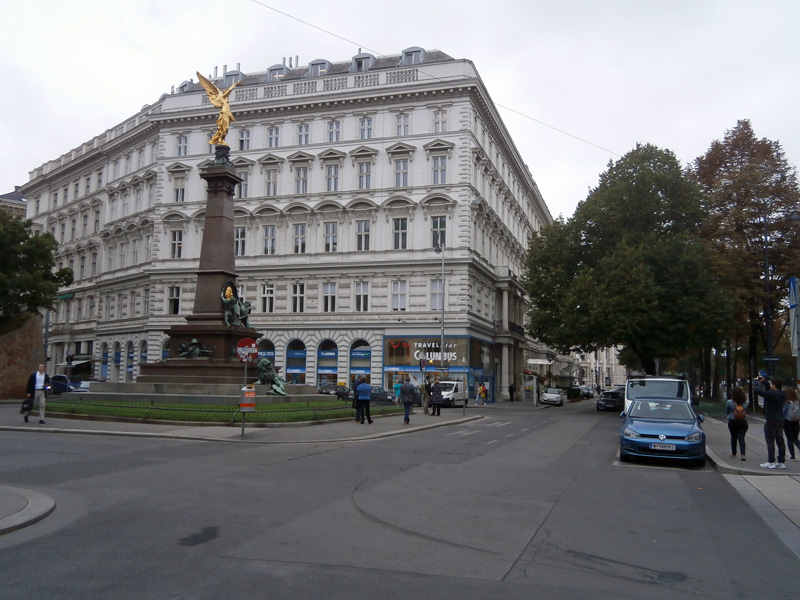 Typical grand building on the Ring. This was formerly the Ephrussi Palace, featured in The Hare with Amber Eyes.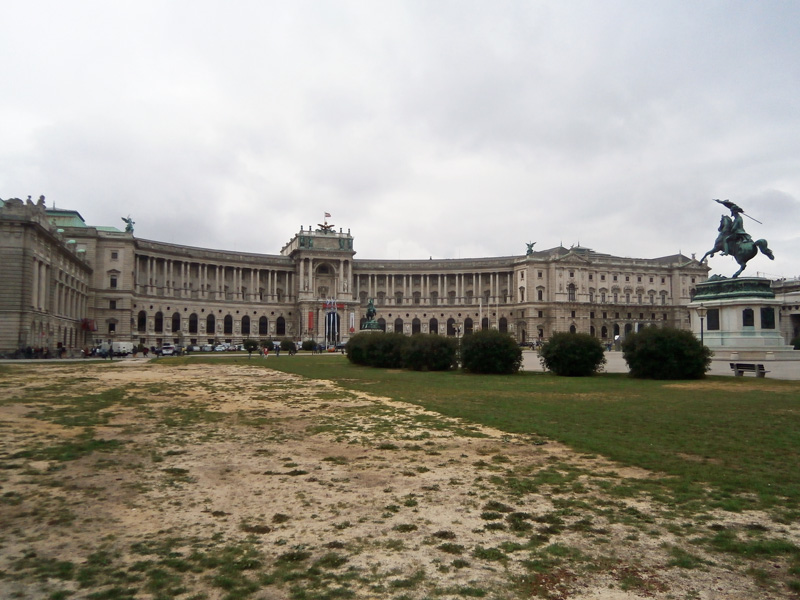 Hofburg palace, main seat of the Hapsburg emperors.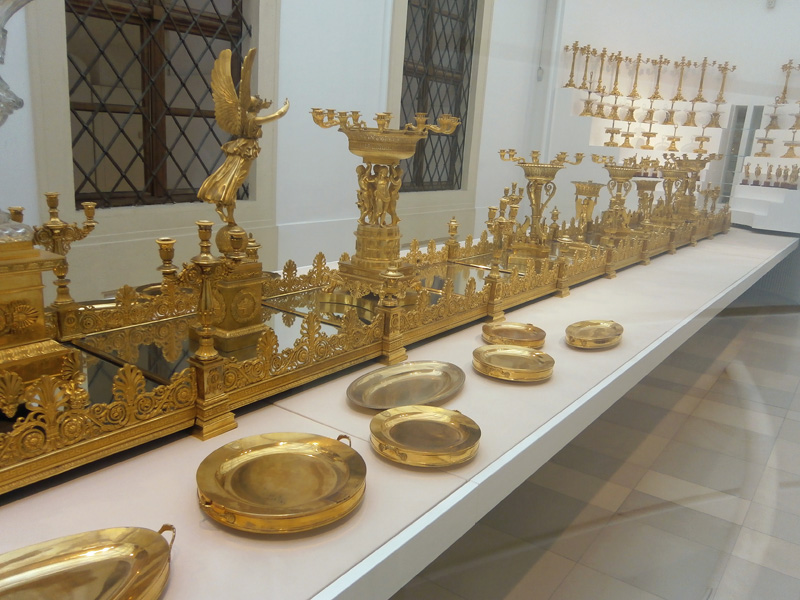 In the Kaiserappartements museum at the Hofburg, a centrepiece for the imperial dinner table.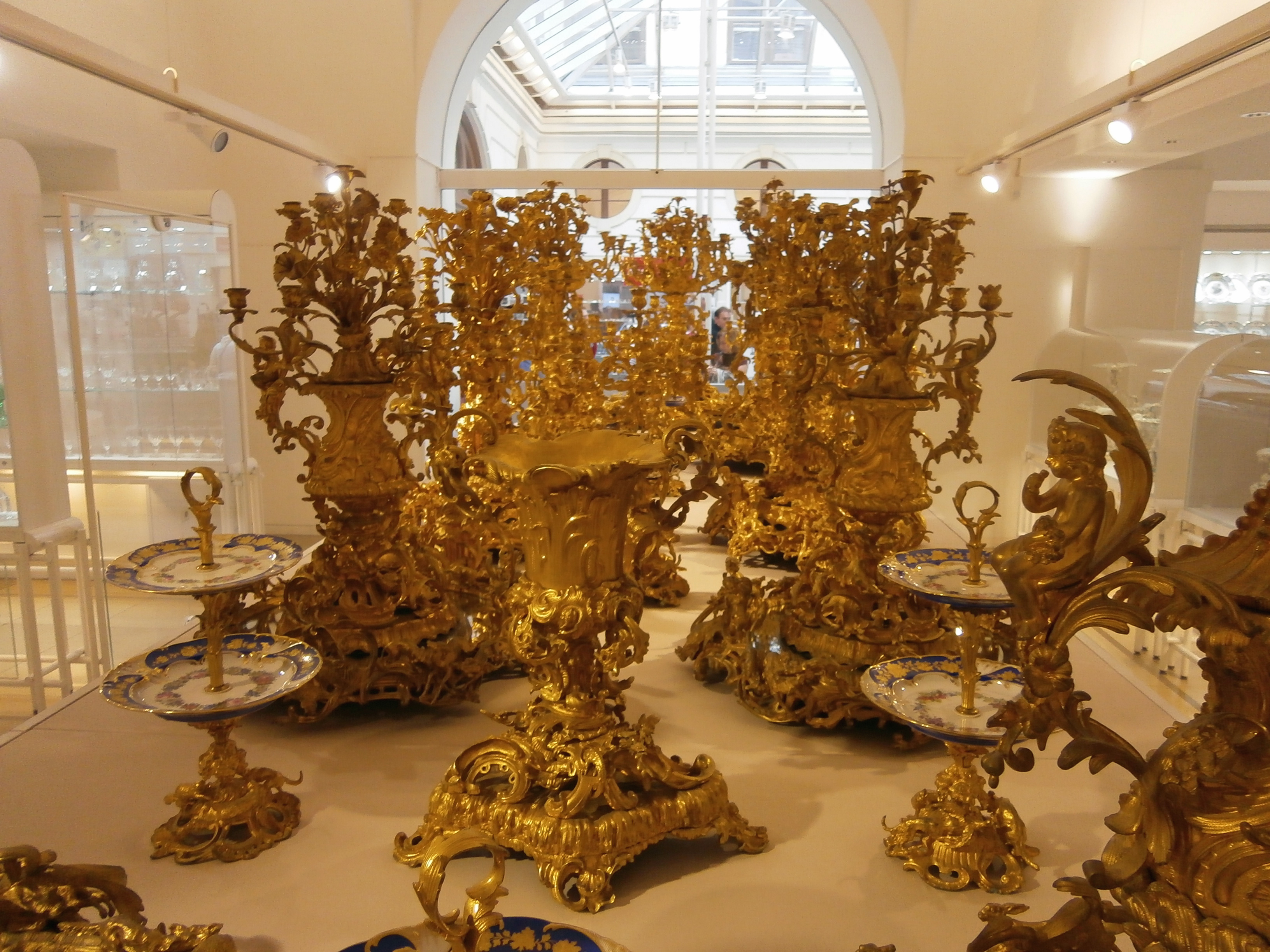 Another selection of gold table decorations.
Origami with table napkins.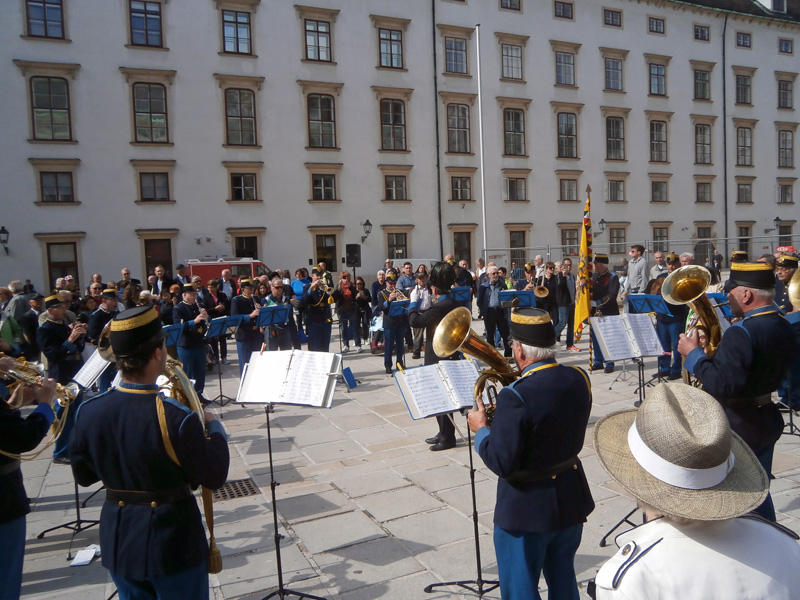 Traditional band playing in a Hofburg courtyard.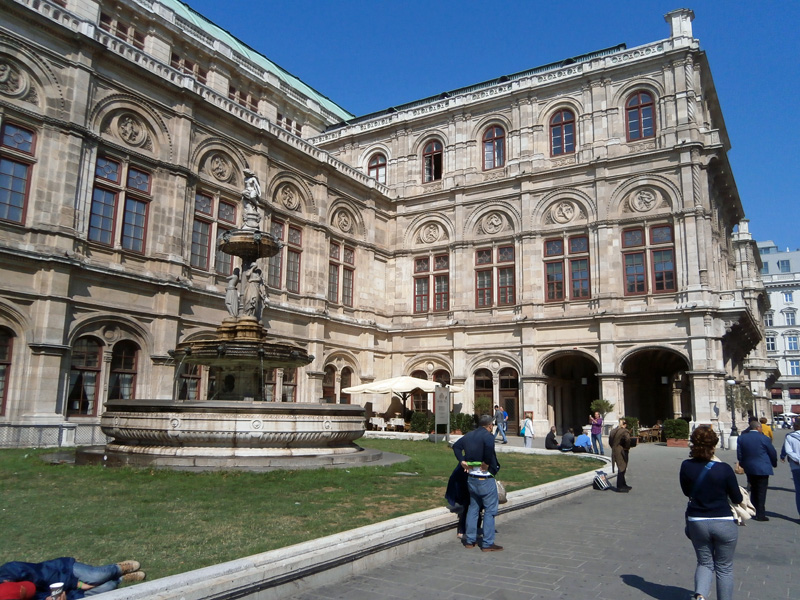 The Vienna Opera House.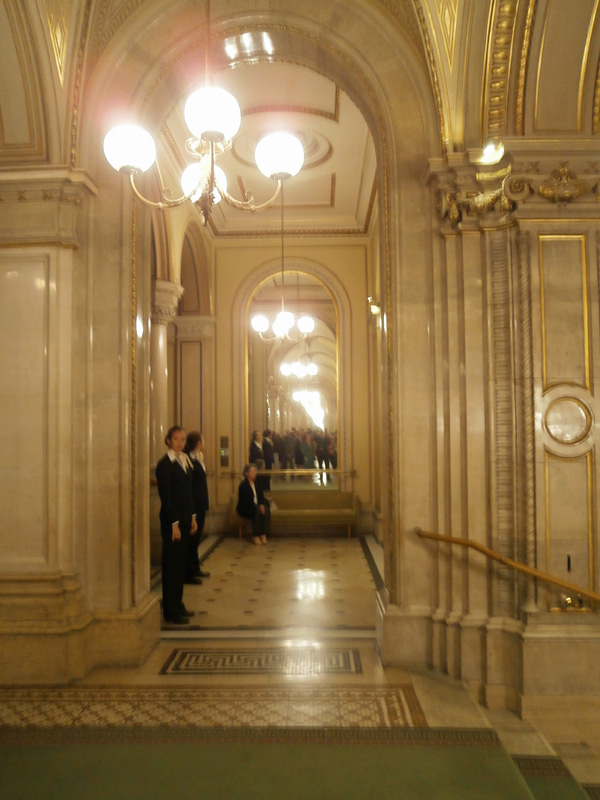 A corridor in the Opera House.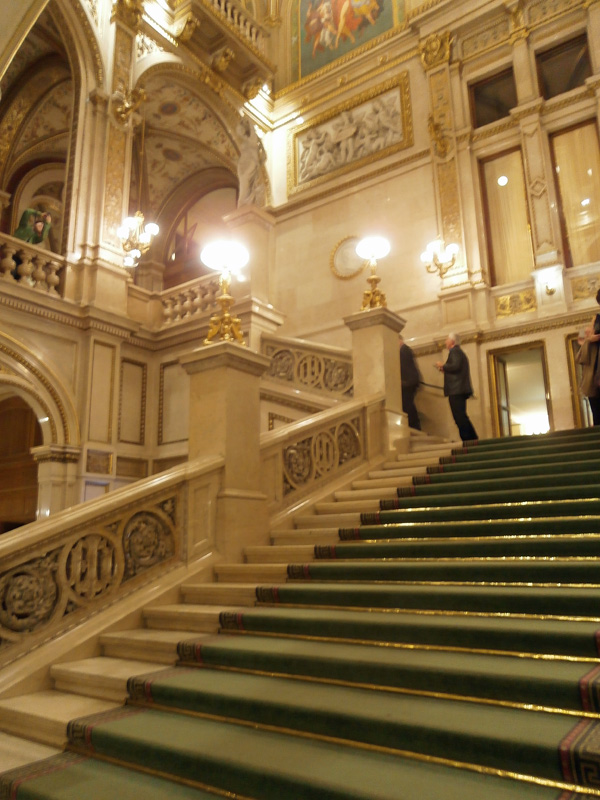 The main stairway in the Opera House.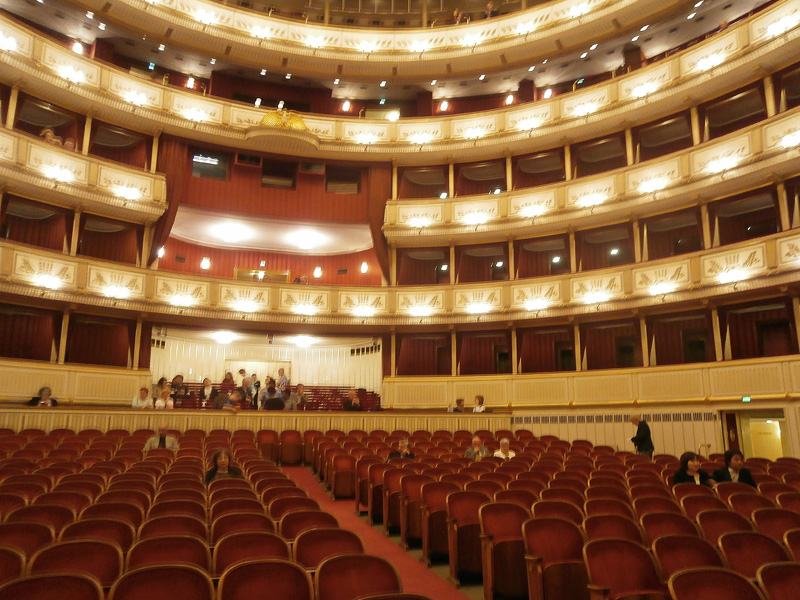 The auditorium.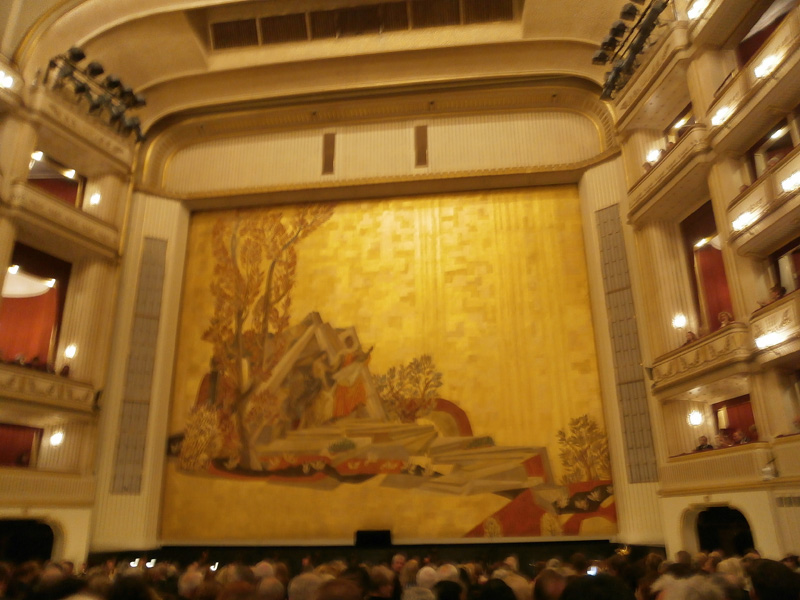 Waiting for the curtain to go up (we saw a performance of The Flying Dutchman).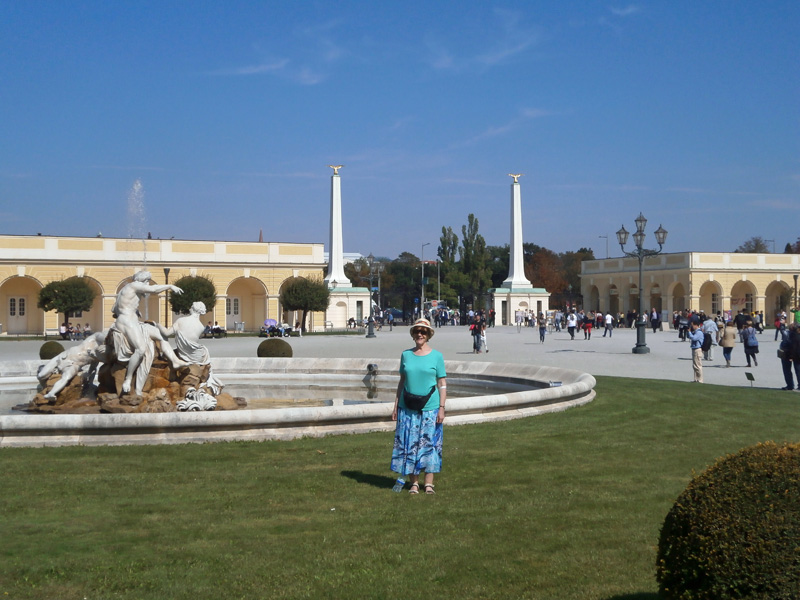 The entrance to Schloss Schönbrunn.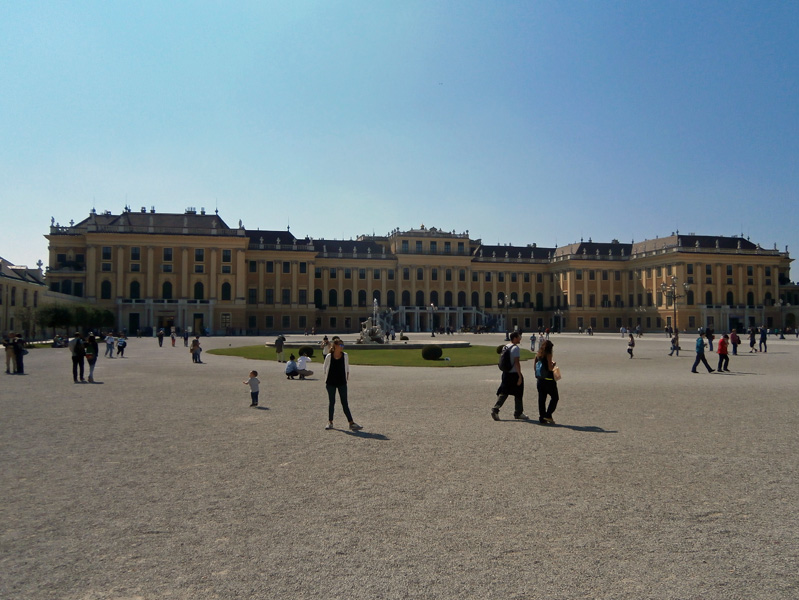 Schloss Schönbrunn, from the entrance.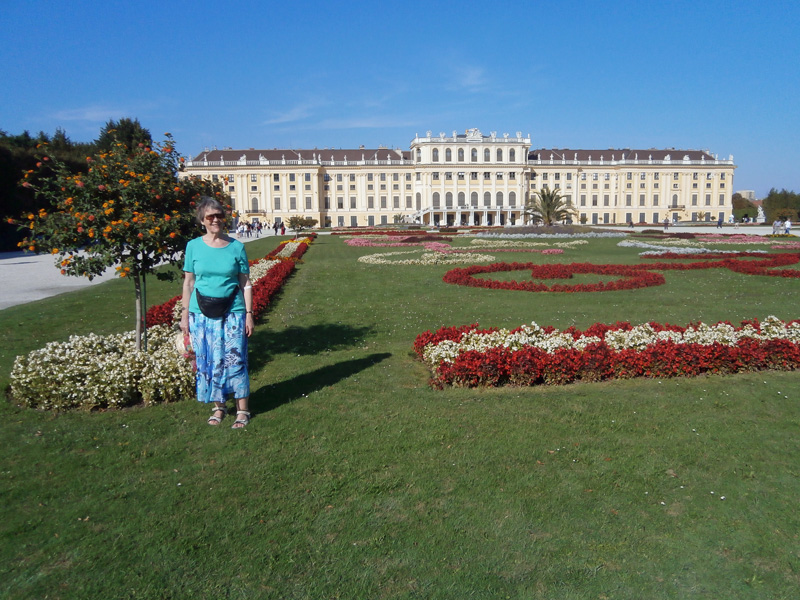 Mary in the Schloss Schönbrunn gardens.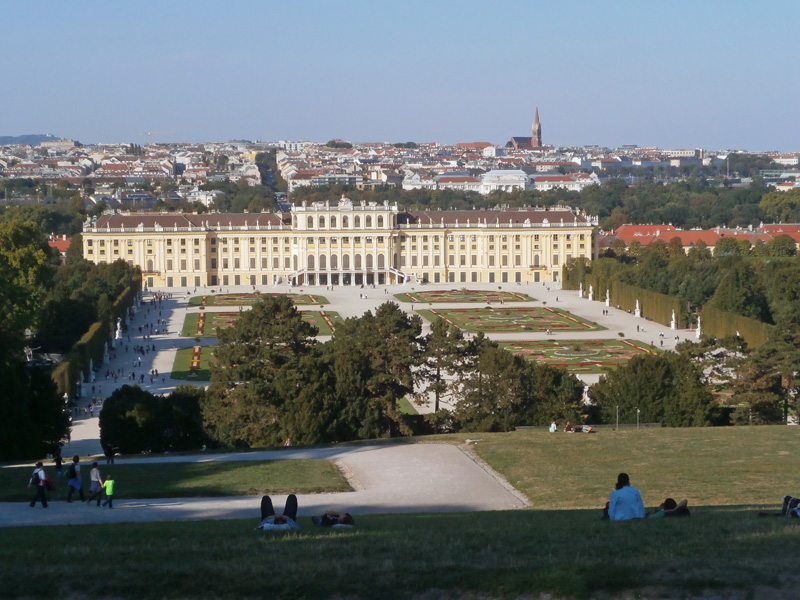 View of the Schloss and the city beyond, from the upper part of the grounds.
The Gloriette at Schloss Schönbrunn.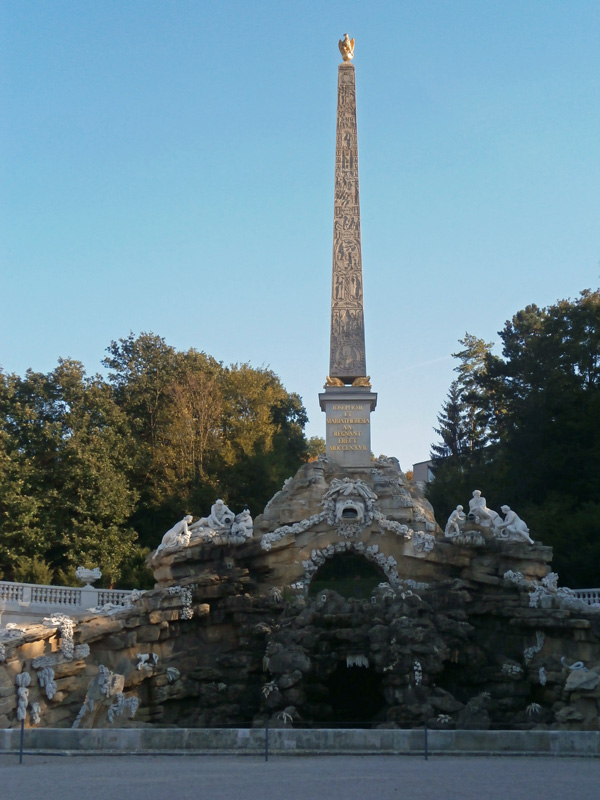 Obelisk in the Schloss Schönbrunn grounds.