Vienna, September 2015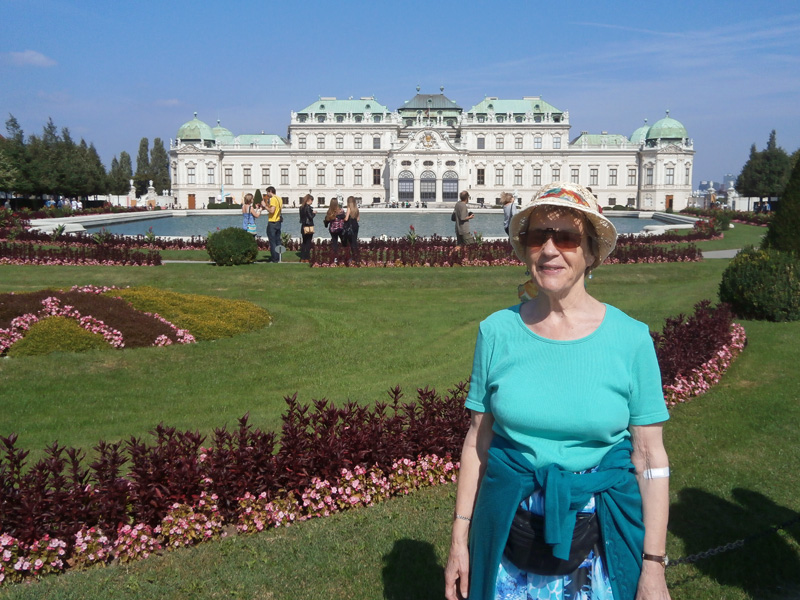 Schloss Belvedere art gallery.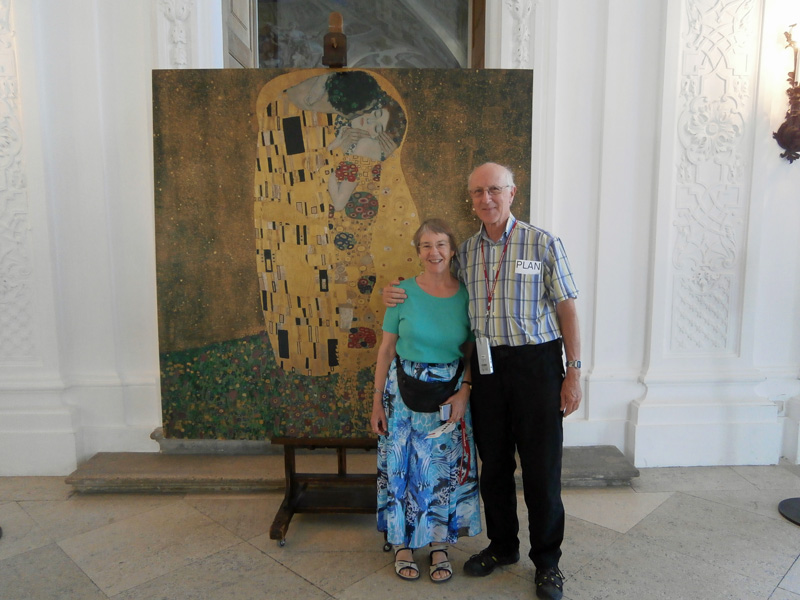 Us posing by a reproduction of Klimt's painting The Kiss. The original is also in the gallery.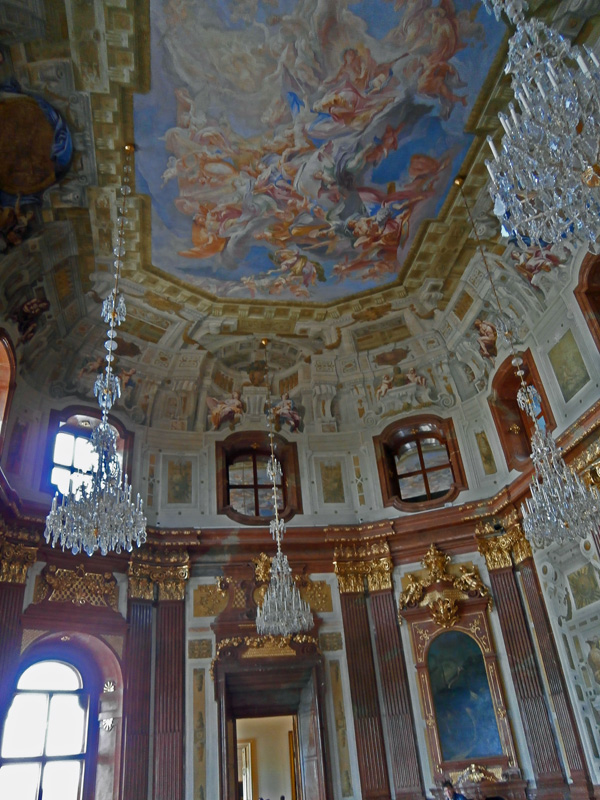 The ceiling of the Marmorsaal (Marble Hall) in Schloss Belvedere.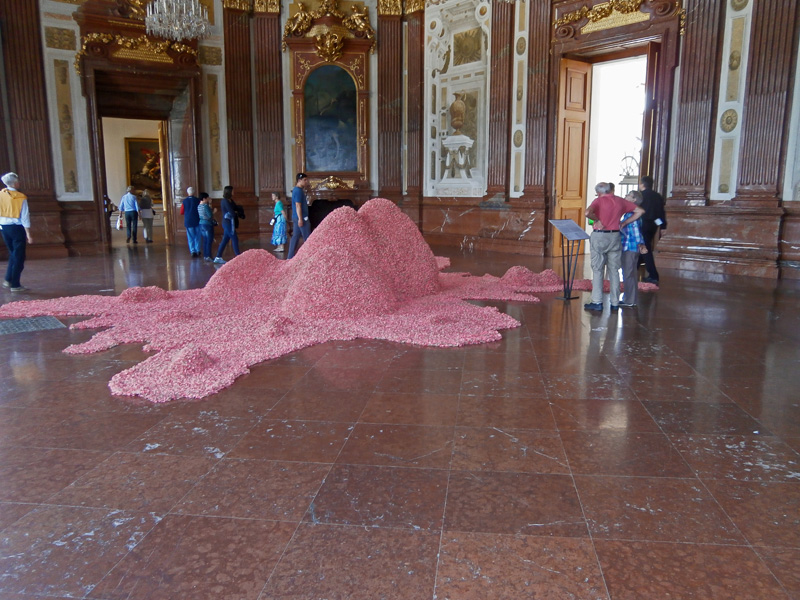 Unfortunately, an "installation" had been spilled over the marble floor.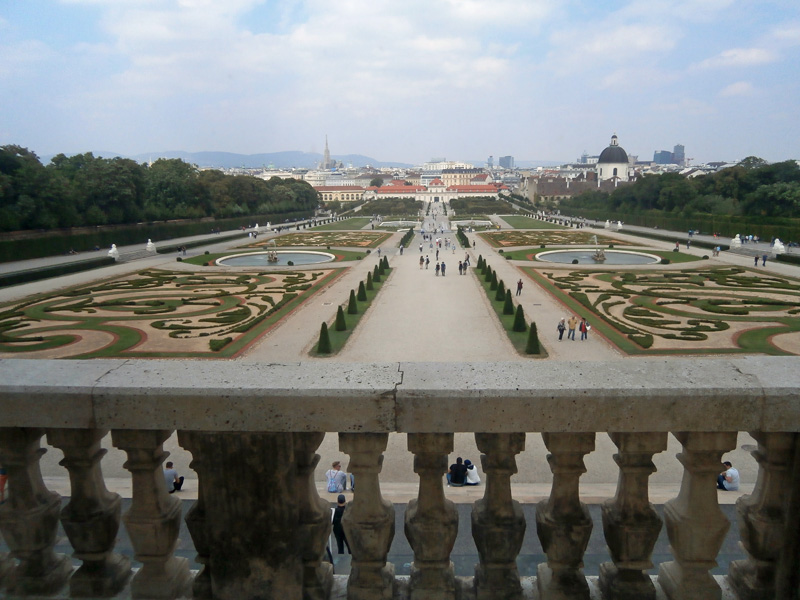 Schloss Belvedere gardens, from the balcony.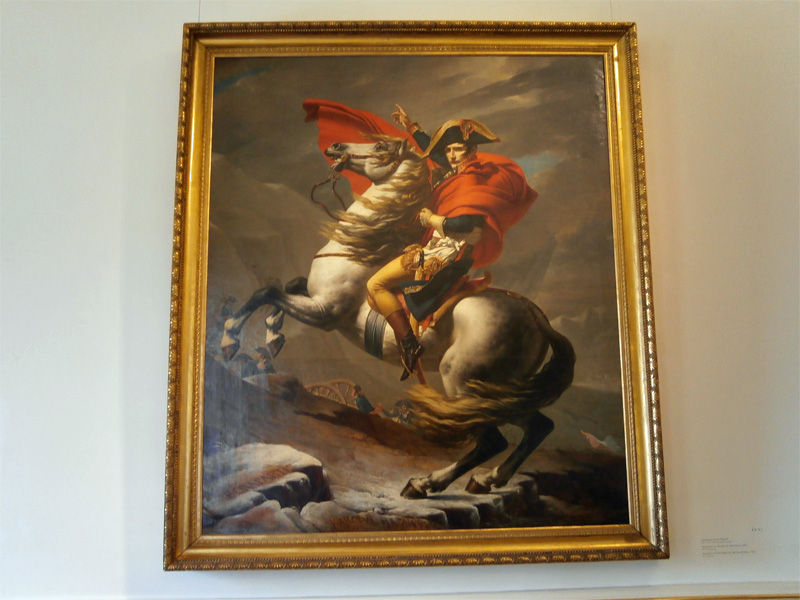 In Schloss Belvedere, Napoleon crossing the Alps, one of five versions painted by David between 1801 and 1805.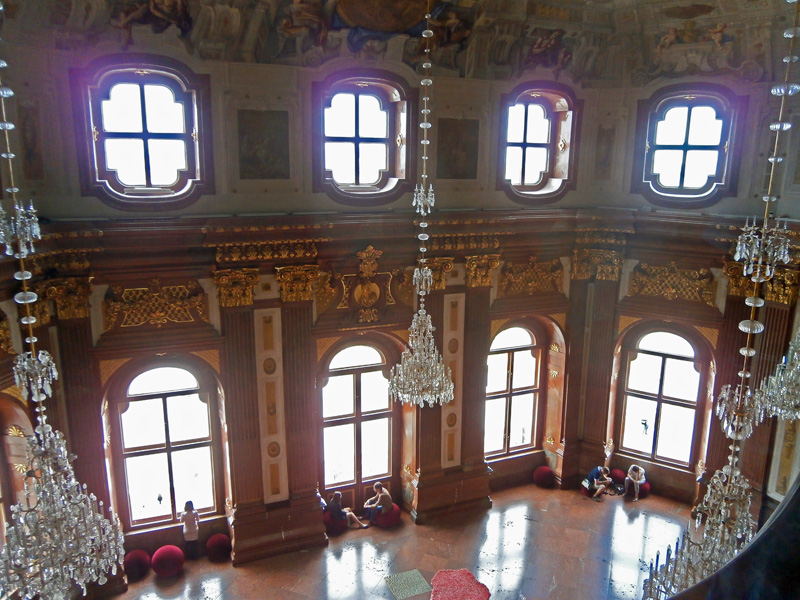 Looking down into the Marble Hall from the gallery.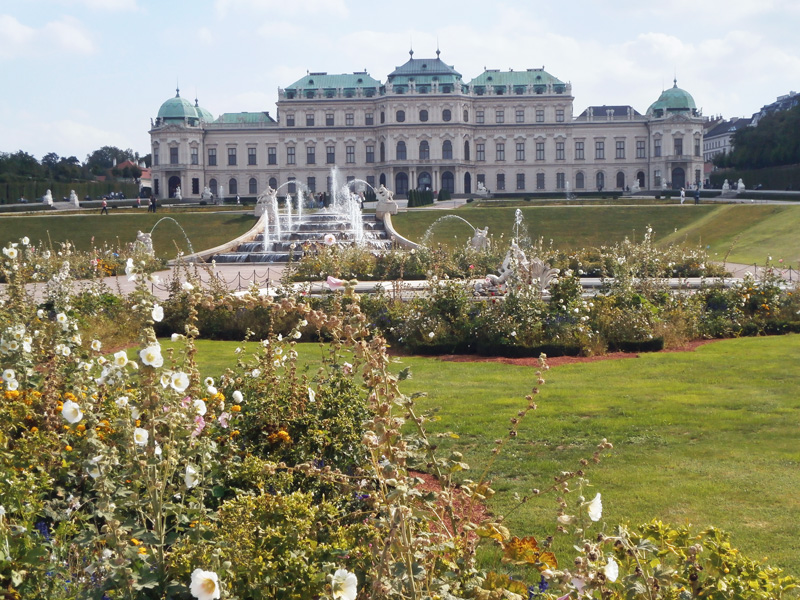 Schloss Belvedere, from the gardens.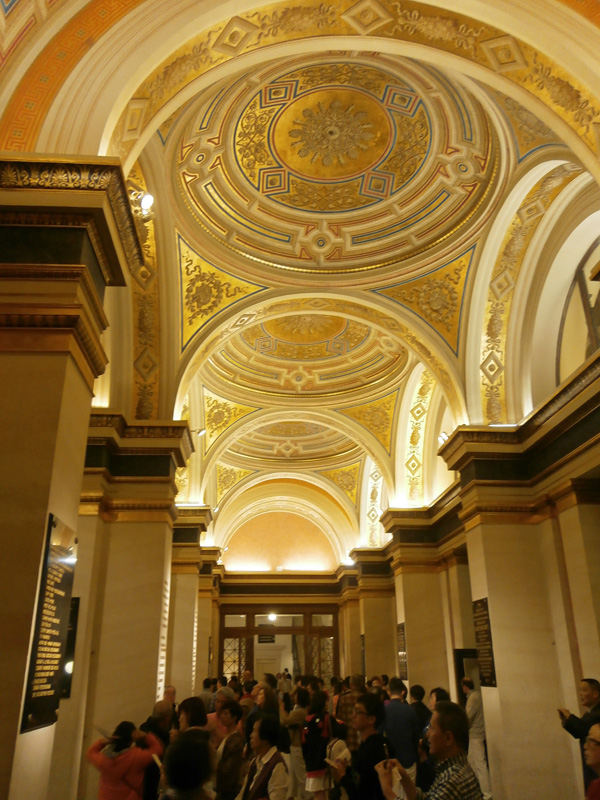 Entrance lobby in the Musikverein (concert hall).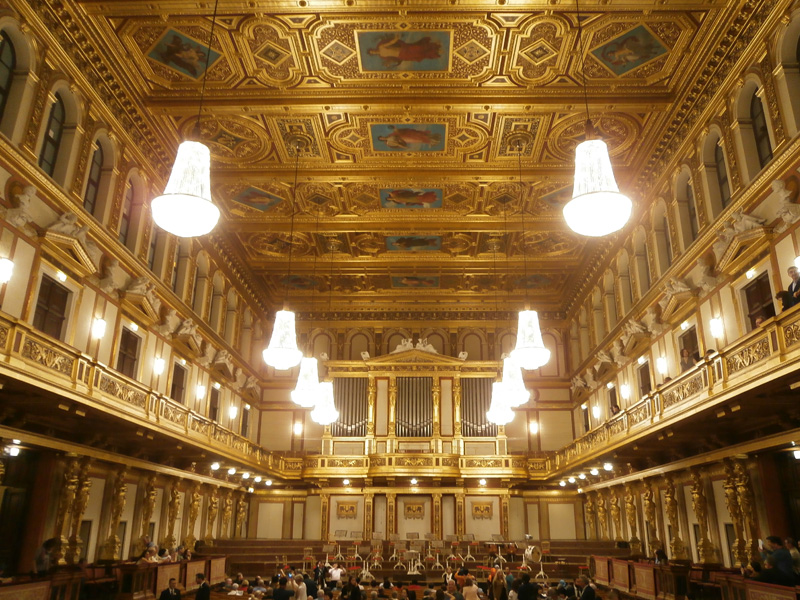 The Goldener Saal (Golden Hall) in the Musikverein.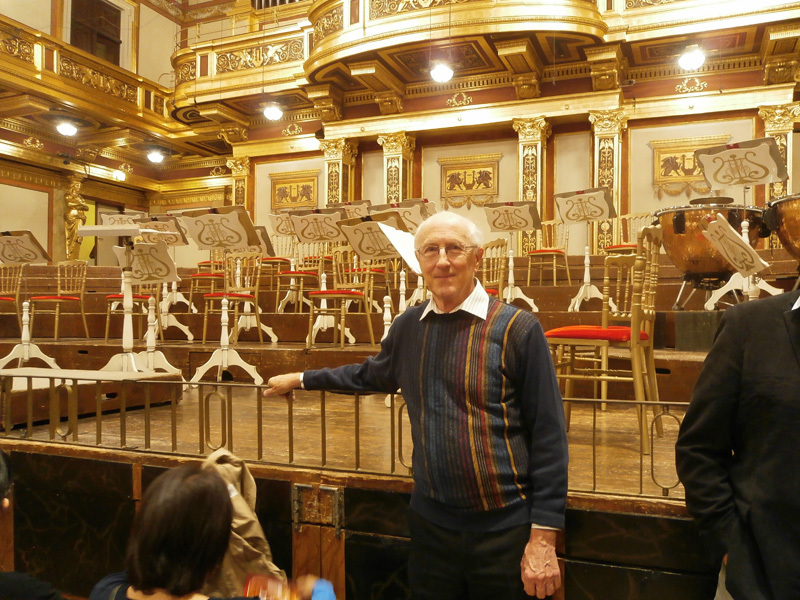 Waiting for the concert to start.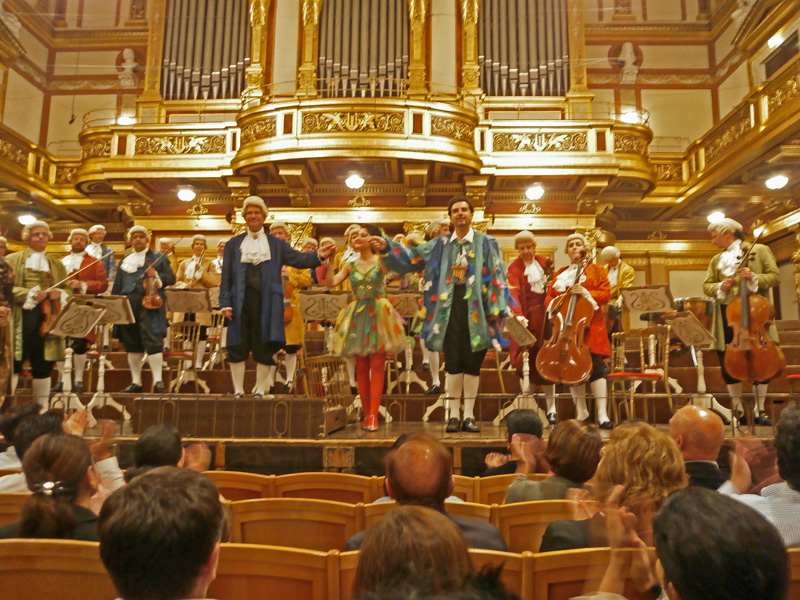 The orchestra, in 18th century dress (with the singers dressed as Papagena and Papageno).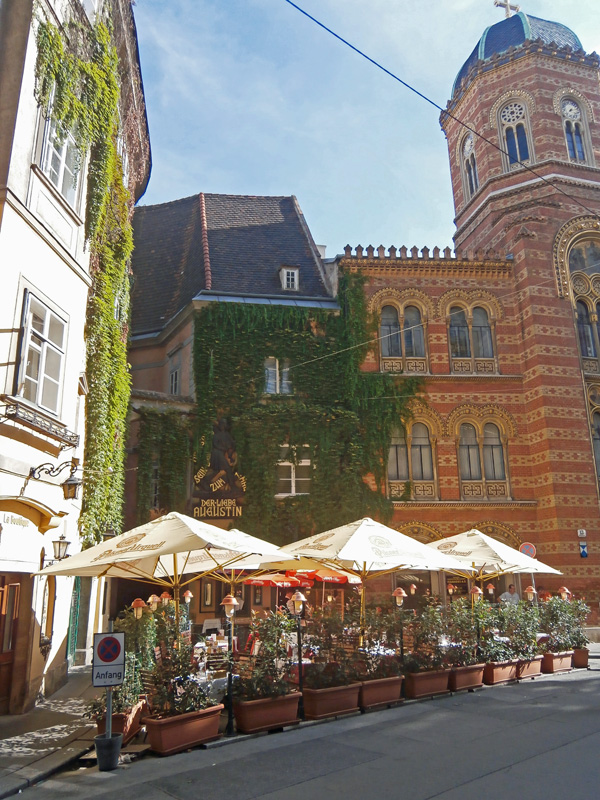 Our favourite bistro, the Griechenbeisl, ideally situated just opposite our hotel.
Coffee in a traditional coffee house – an essential feature of Viennese life.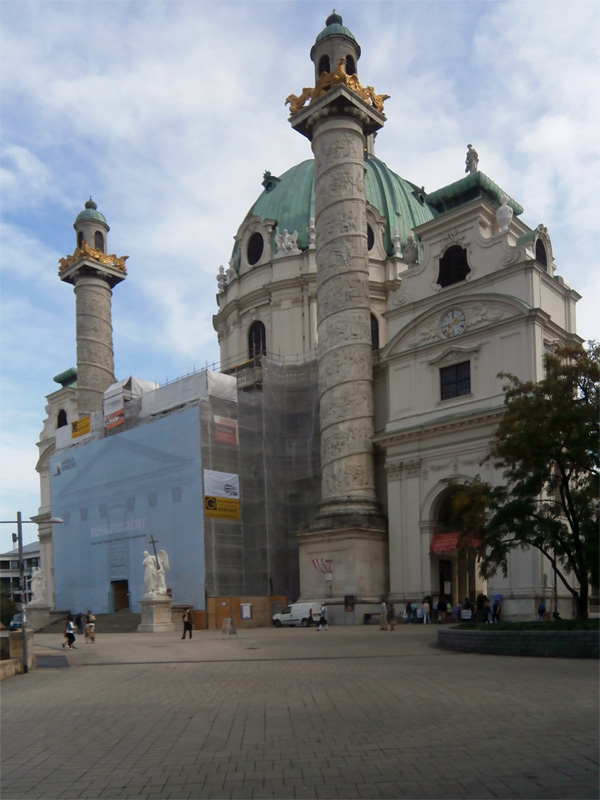 Karlskirche (St Charles' Church) in Karlsplatz.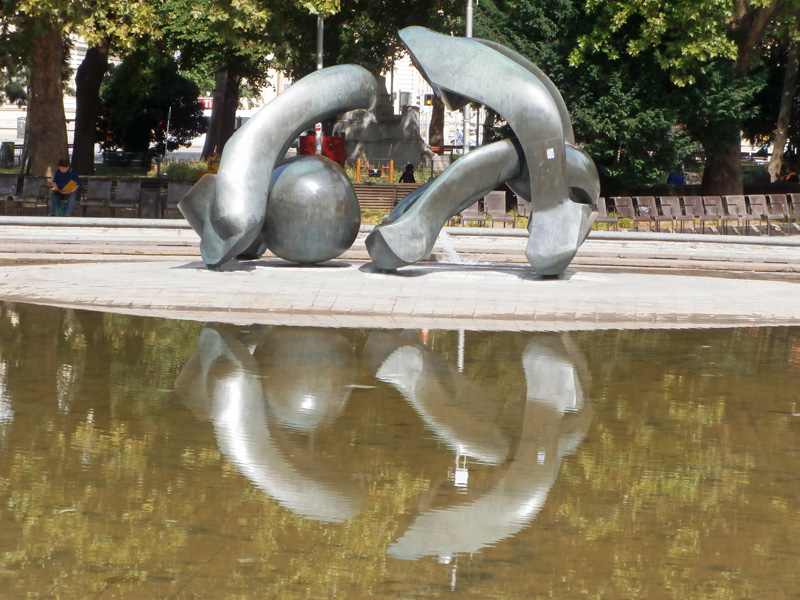 Henry Moore sculpture in front of the church.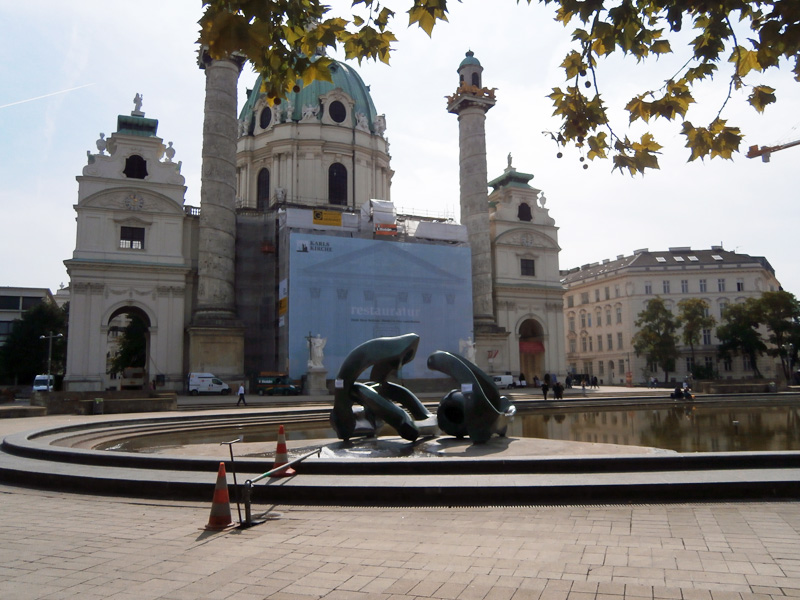 The city authorities have done their best to vandalise the sculpture, not only by putting an ugly water pipe and traffic cones in front of it, but by sticking notices onto the sculpture itself (warning parents not to let children play there).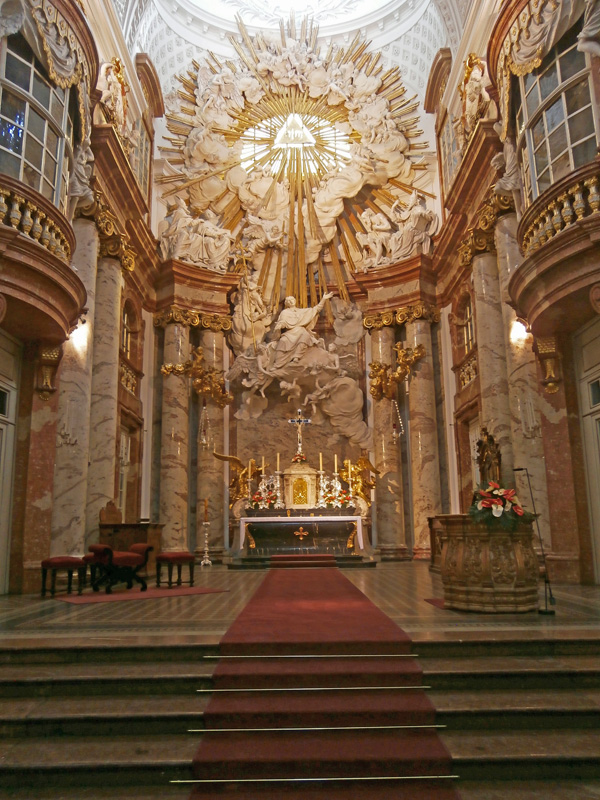 The altarpiece in Karlskirche, depicting various saints floating up to heaven.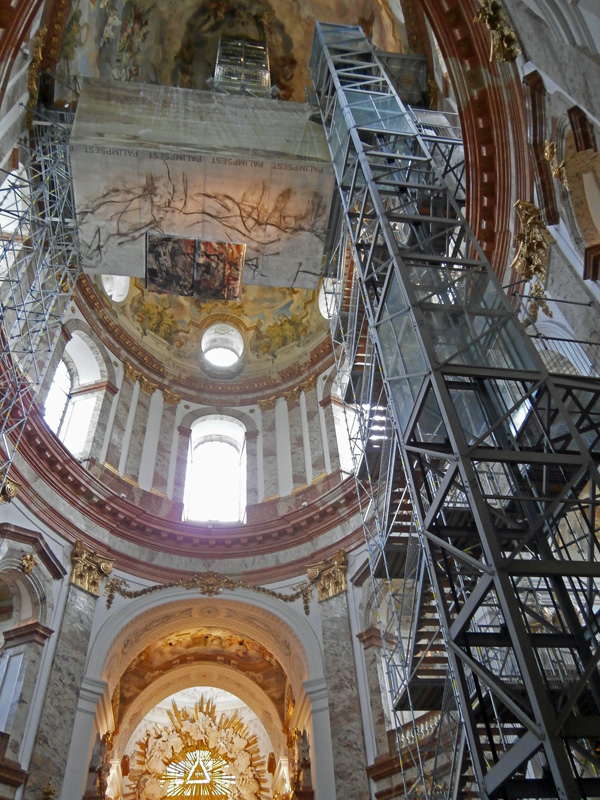 In 2000 a temporary scaffold was erected in the church, to reach the frescos in the elliptical dome 240 feet up, while they were cleaned. When the renovation was complete, the scaffold was left so that visitors could get to see the frescos close up.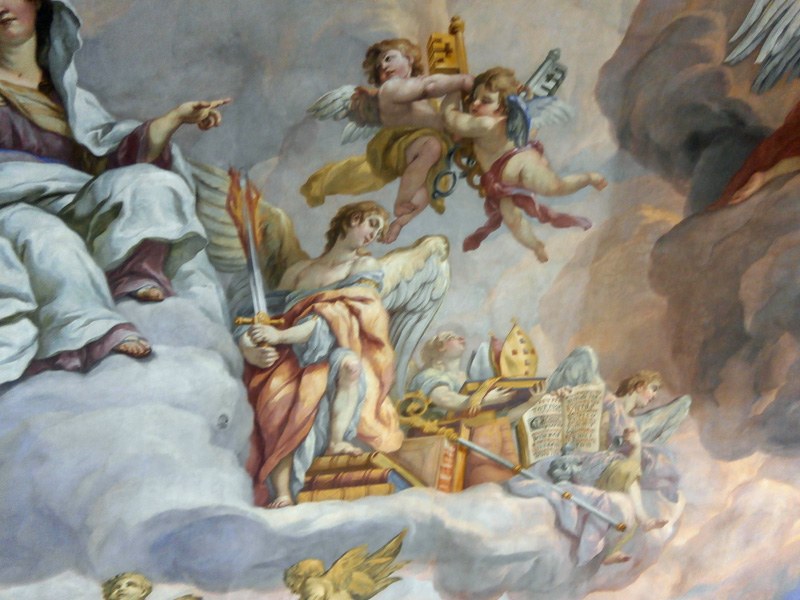 Close-up of part of the frescos, showing an angel about to do serious damage with a flaming sword. In fact, the (catholic) angel is intent on destroying the (protestant) Lutheran bible being held open nearby.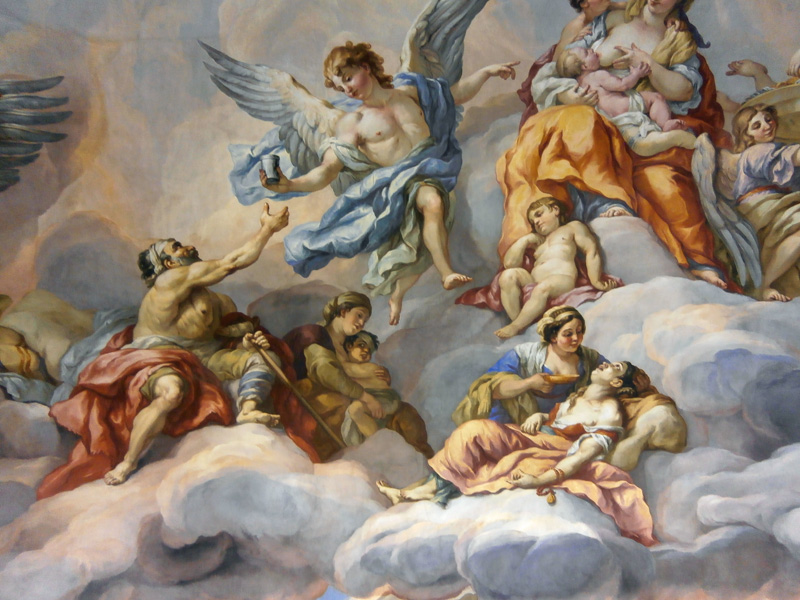 Another part of the frescos shows relief being offered to plague victims.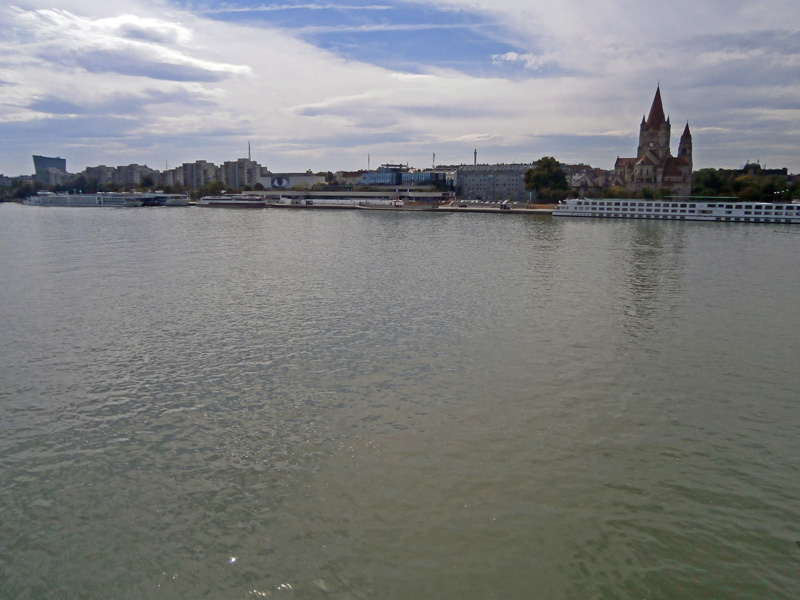 The Danube, not looking particularly blue.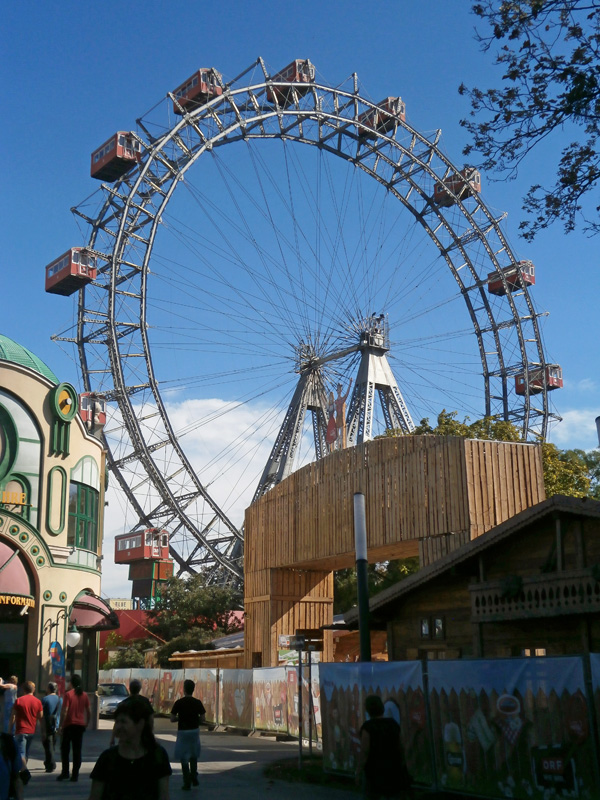 In the Prater Park, the Riesenrad (Great Wheel), made famous in The Third Man.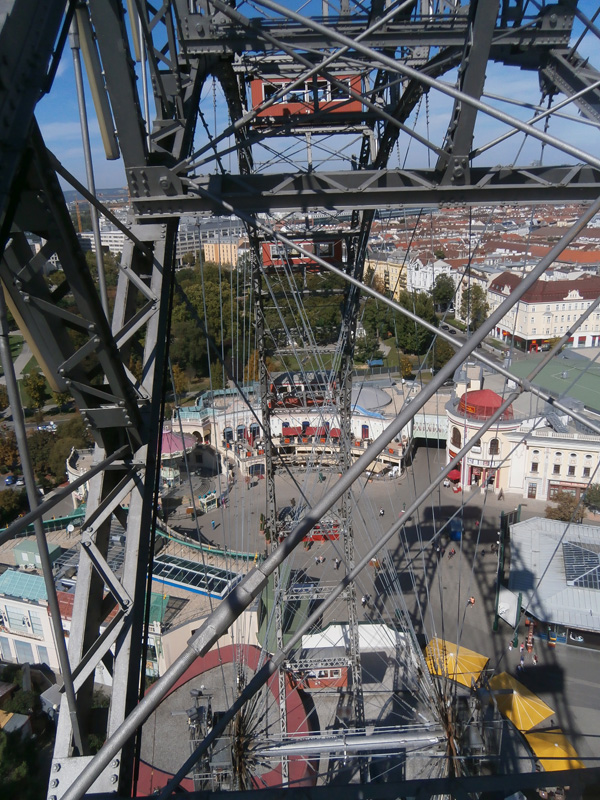 The Prater fairground seen through the Ferris wheel.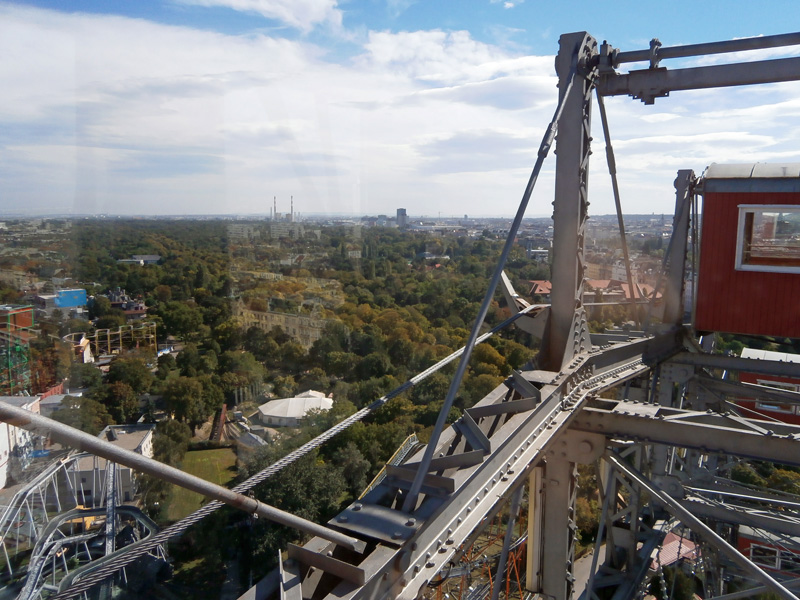 The park and the city seen from the top of the wheel.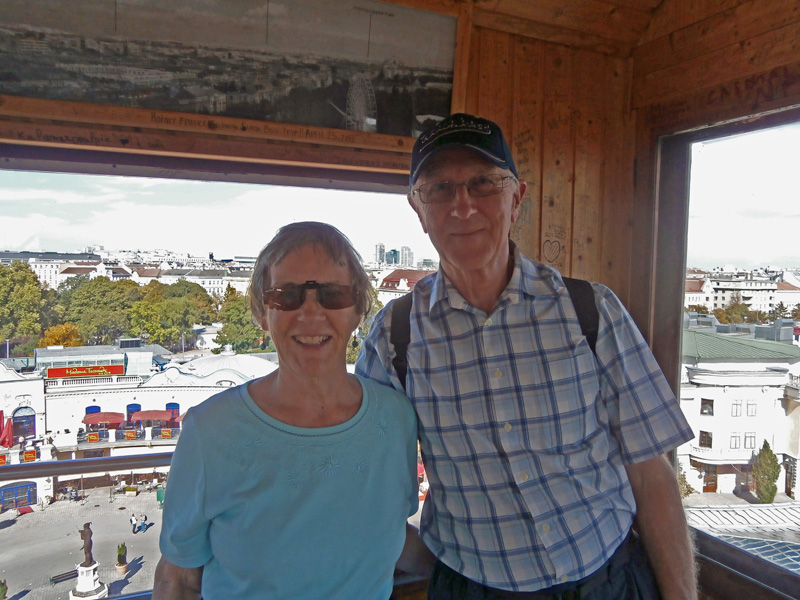 Us in the wheel cabin.