Arran, 5–12 June 2010
Wednesday 9 June: southwest Arran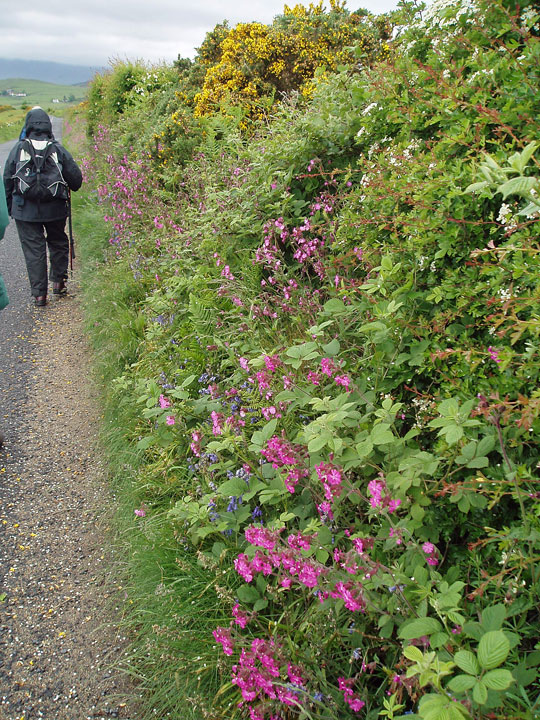 Typical roadside verge on Arran, full of wild flowers.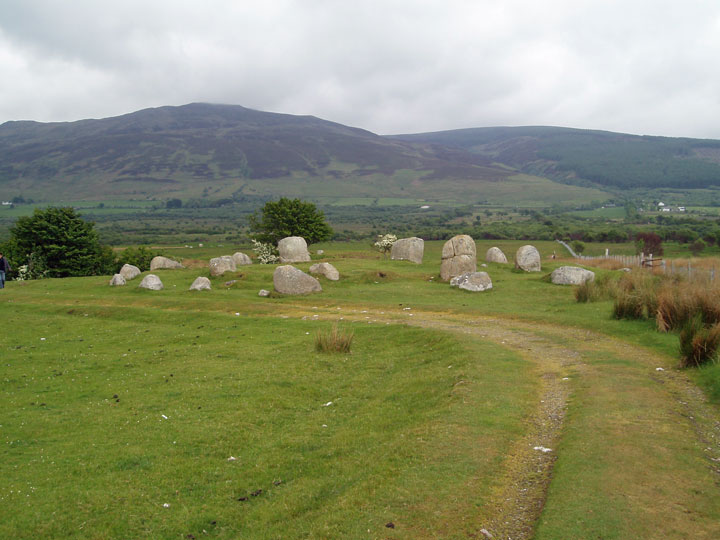 Neolithic stone circle at Machrie Moor.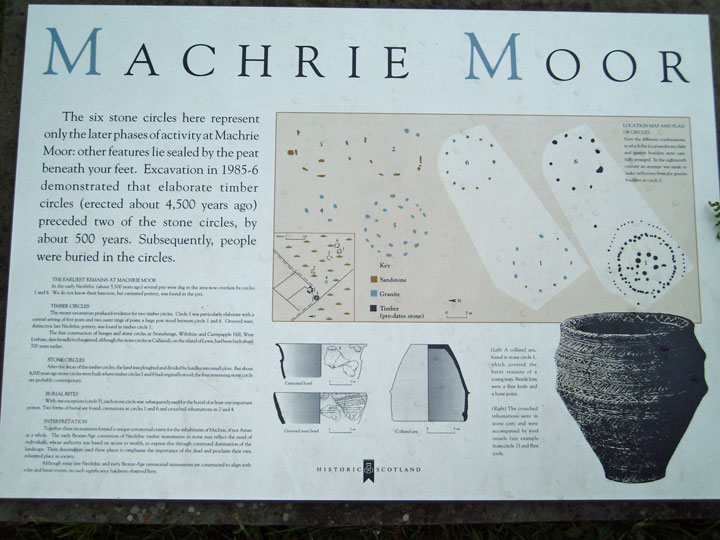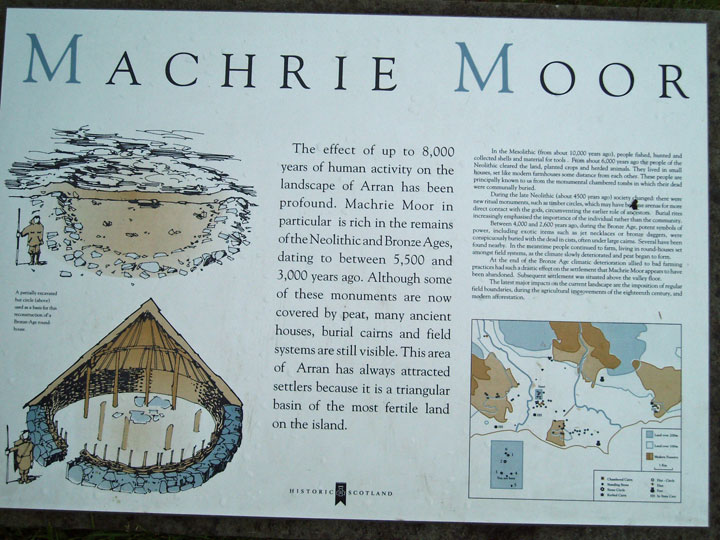 The plaques describe how overuse of the land by bronze- and iron-age settlers gradually transformed a fertile valley into a barren peat bog.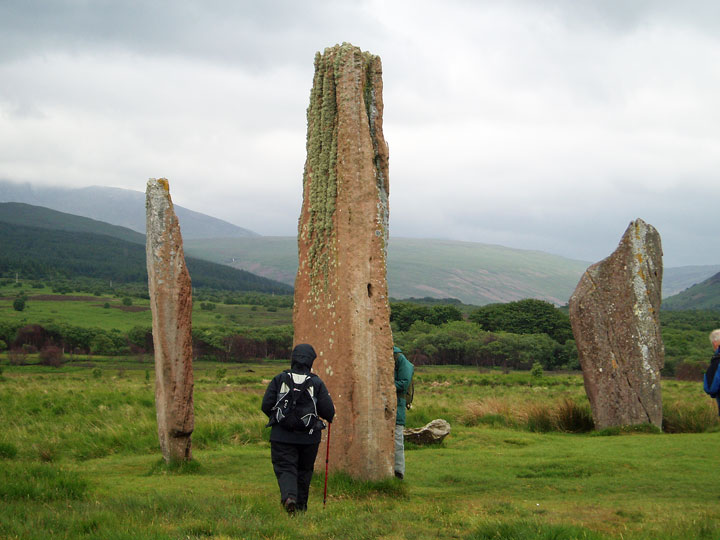 Standing stones at Machrie Moor. These were less spectacular than those we saw on Orkney last year, but just as impressive for being lonelier, away from the beaten tourist track.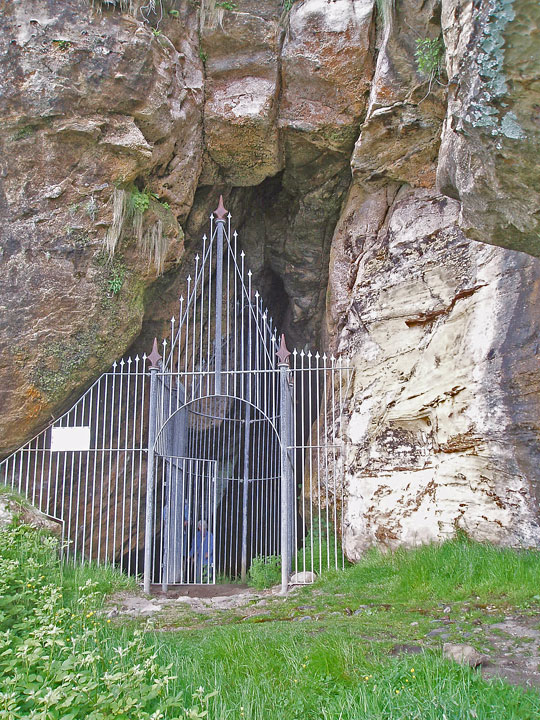 King's Cave on the coast near Blackwaterfoot, where Robert the Bruce saw the spider.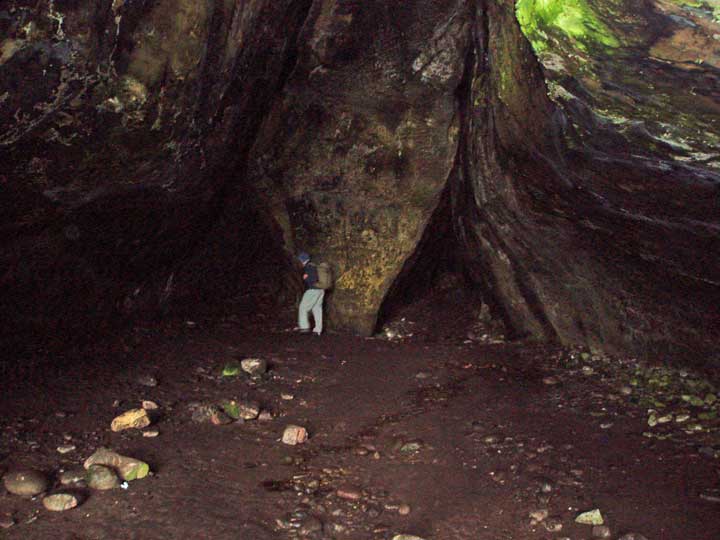 Inside the cave.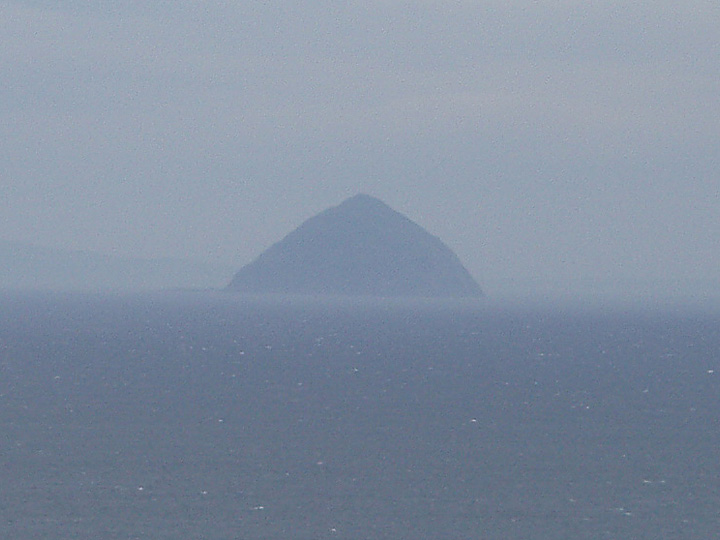 From the southern tip of Arran, a hazy view of Ailsa Craig in the distance.
Thursday 10 June: Goatfell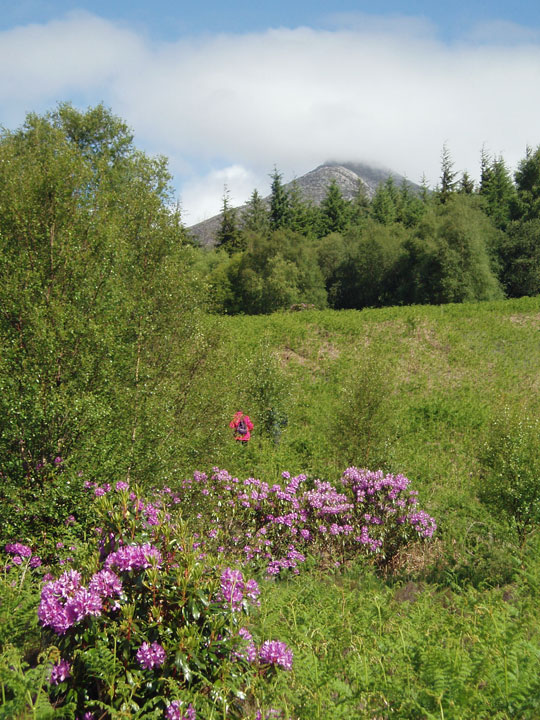 Setting out from Cladach on the path to Goatfell, still covered in cloud.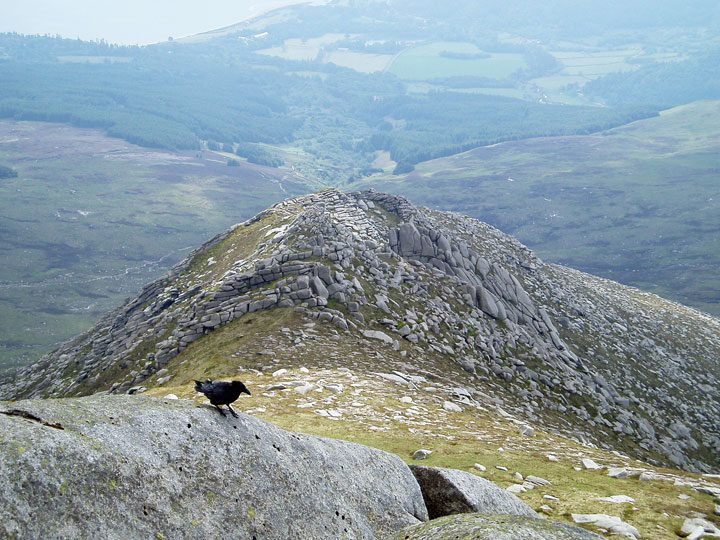 Raven on the summit of Goatfell (Cladach in the distance, by the sea).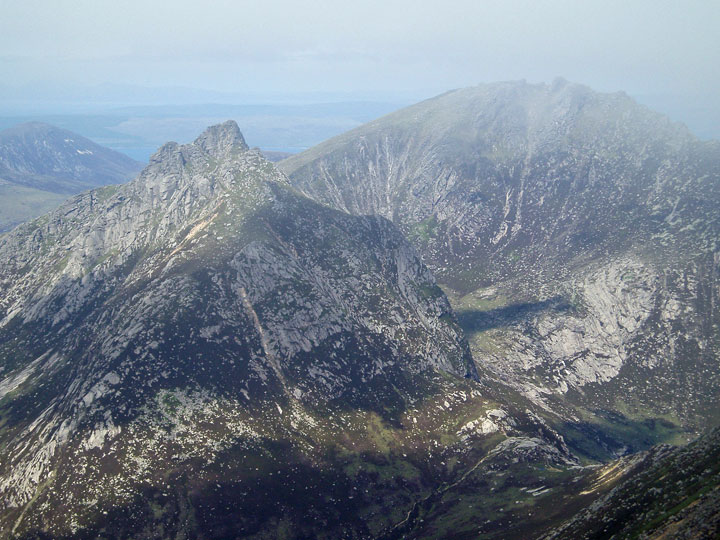 The view northwest from Goatfell: Cir Mhor and Caisteal Abhail ("The Castles").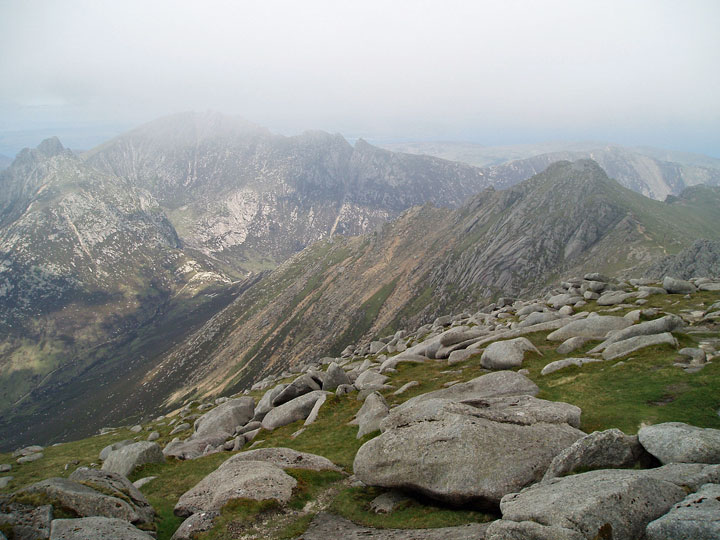 The ridge from North Goatfell down to the Saddle, seen from Goatfell.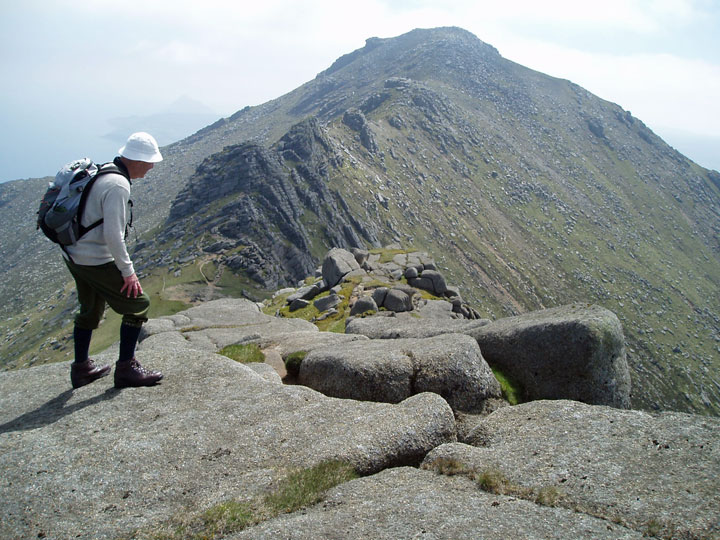 Bob looking back along the ridge from North Goatfell to Goatfell.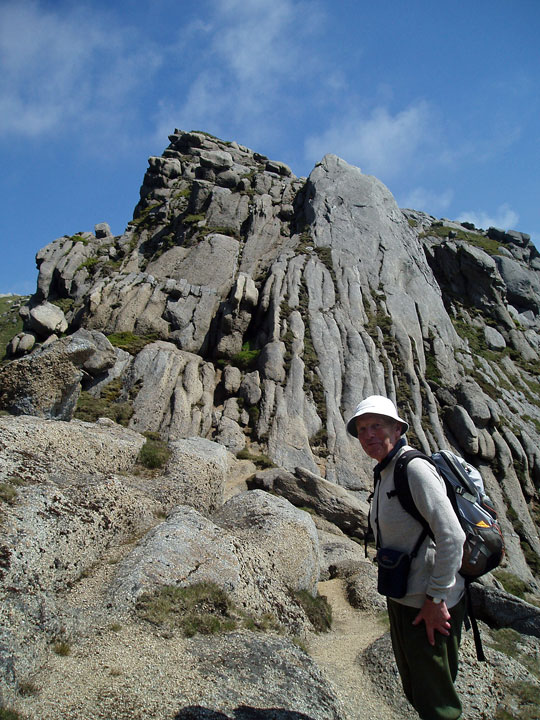 Looking back to crags on the descent from North Goatfell to the Saddle (getting down them was easier than it looks).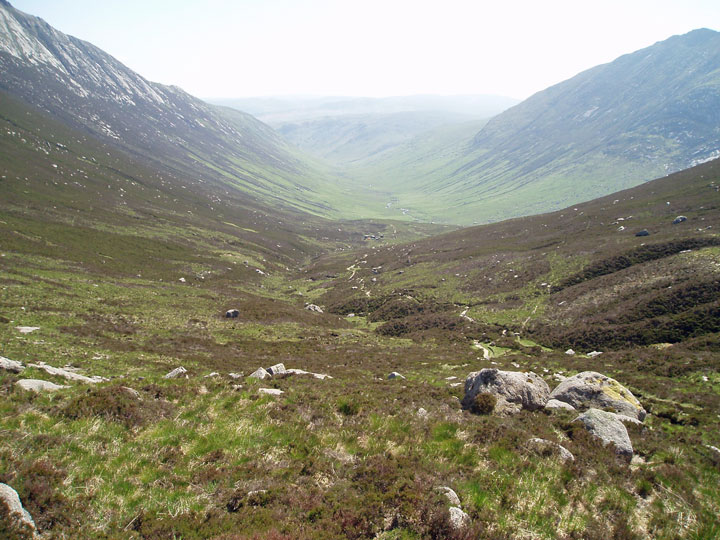 From the Saddle, the view down Glen Rosa for the long walk out back to Cladach.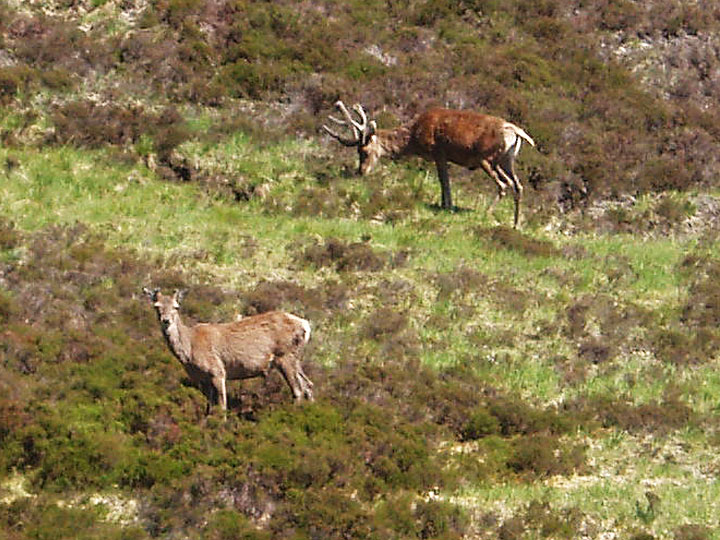 The deer in Glen Rosa seemed unconcerned about human visitors.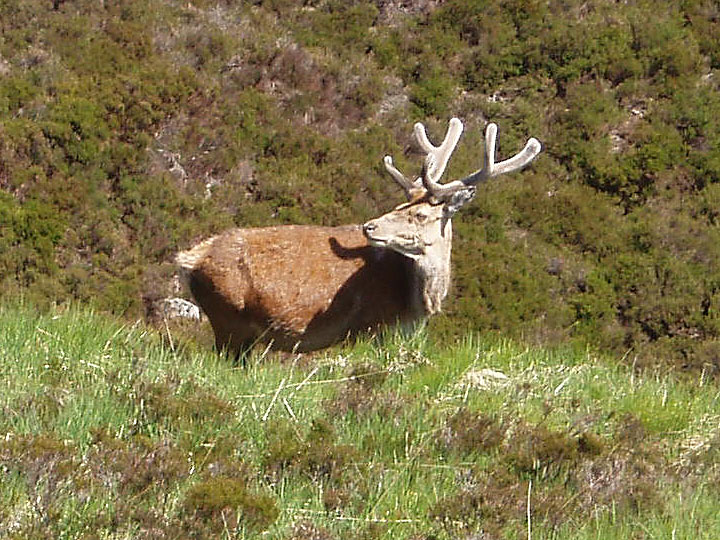 This stag stayed quite close to the path as we passed.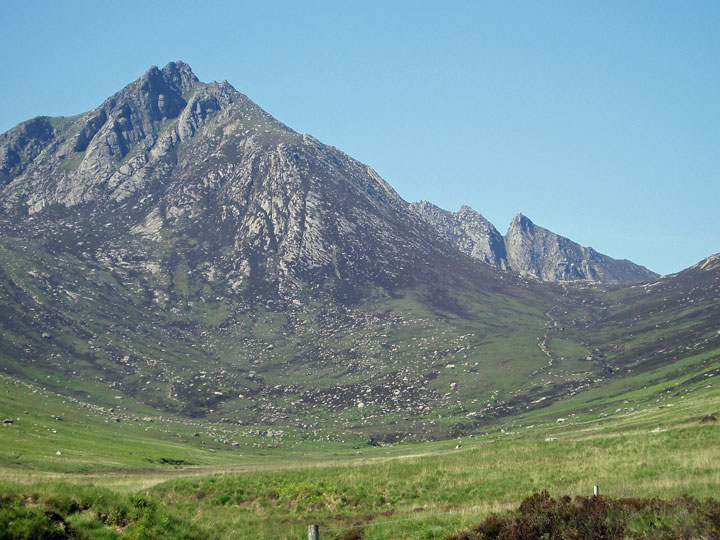 A final view back up Glen Rosa to the Saddle. The prominent notch in the hill behind the Saddle is the Witch's Step.
Friday 11 June: rest day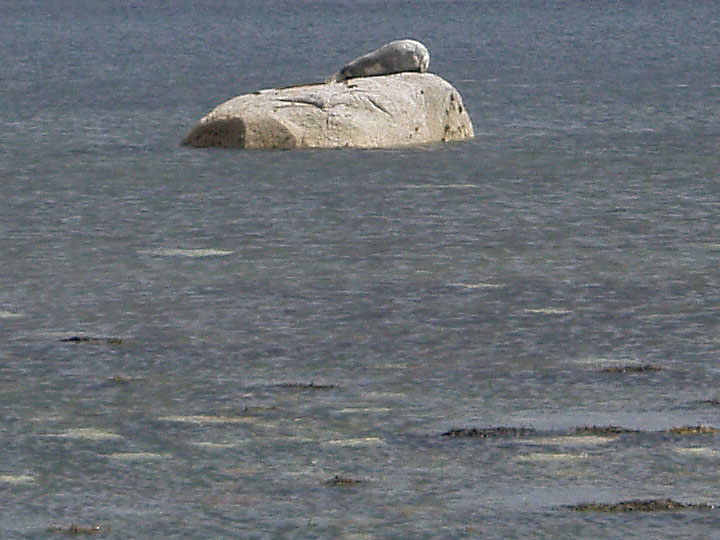 Near Lamlash, I saw this seal basking on a rock.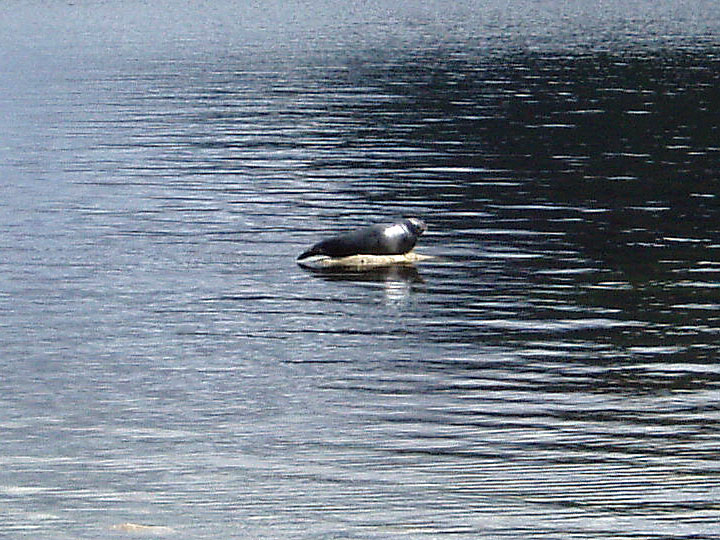 As I walked along the beach, the seal slithered off the rock and swam alongside me, before hopping up onto another rock.
Saturday 12 June: departure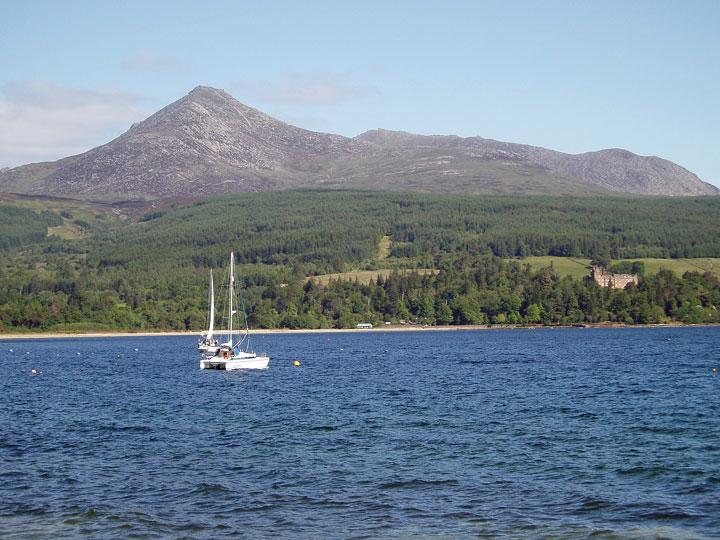 A final view of Brodick Castle and Goatfell as the ferry leaves Brodick harbour.